In the wake of a tumultuous week for the Libertarian Party, in part because of their vice presidential candidate Bill Weld becoming a pariah to his own voting bloc, they are sinking like a rock in the polls.
While the Libertarian Party was never projected to actually win the general election, one clear goal for the third party option was to keep themselves at — or above — 5 percent. Doing so would allow the party access to federal campaign funding in 2020. This would be a huge step for the party and would allow them to compete with a much better showing next time around.
However, the analytical website Five Thirty Eight has made some projections that the Libertarian Party may not wish for.
Current forecasts by the site show that the Libertarian Party will likely fall somewhere just shy of their goal of 5 percent, coming in at 4.7.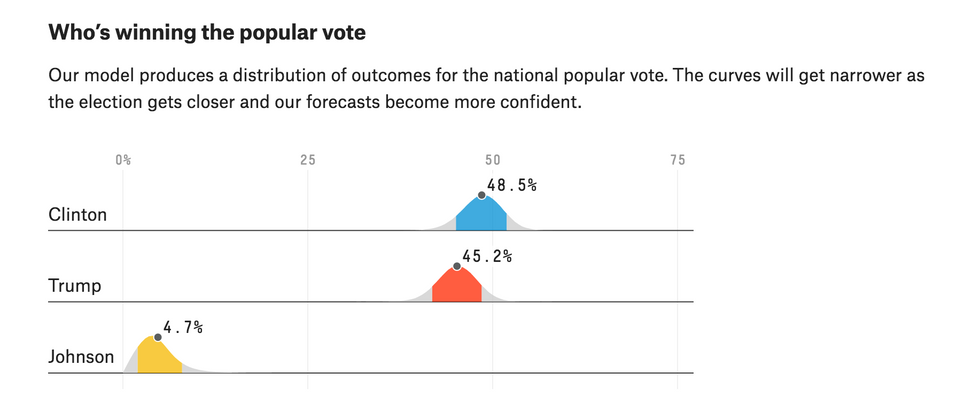 As the site notes, this is not the final projection. However, if patterns do hold out, then the Libertarian Party, and it's presidential candidate Gary Johnson, may end up losing even more steam before time is up, as more people will migrate to a larger party they feel more aligned with.
While it's typical of third parties to lose support the closer it gets to Election Day, the Libertarians' standing this cycle is a new low. With one final push, they may be able to get themselves to the 5 percent needed, and be in a much better position to run come the 2020 elections.