The parents of a robbery suspect are angry that their son was fatally shot by an employee of the restaurant where the incident took place.
"If there was to be a death, it was not the place of the employee at Pizza Hut," Temia Hairston told WBTV-TV. "That is the place of law enforcement."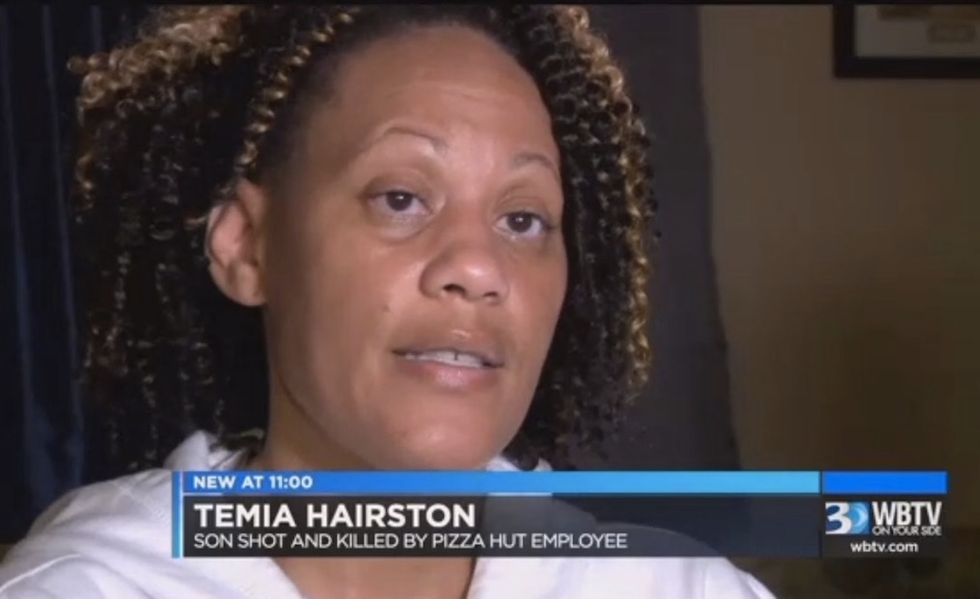 Image source: WBTV-TV
Police said her son Michael Grace Jr. and two other people tried to rob a Pizza Hut in Charlotte, North Carolina, after midnight Sunday. A restaurant employee used his personal handgun to fatally shoot Grace Jr., the station said; the two other people got away.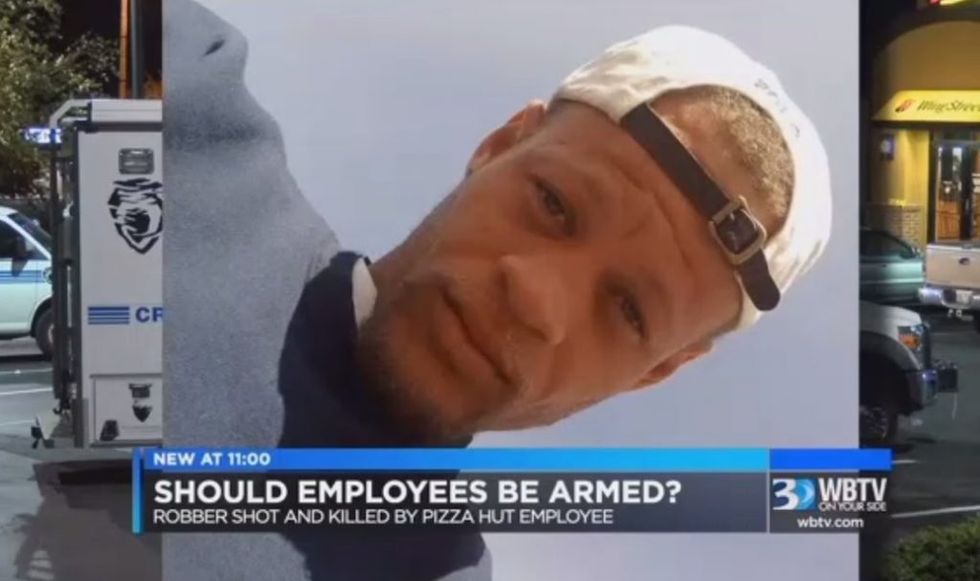 Image source: WBTV-TV
While WSOC-TV reported that police found the gun they said Grace Jr. was carrying, Hairston seemed more concerned about the gun the Pizza Hut employee used.
"Why in the hell did this guy have a gun?" Hairston asked WBTV, adding, "What is the policy about employees having guns on the premises?"
She also asked the station, "Was he a security guard? Was he back there cooking dough? Was he back there throwing pizzas in the oven? What was his position? Why did he have a gun on the premises?"
"Even a criminal has a right to a degree," Michael Grace Sr. told WBTV. "I'm not advocating what my son did."
"It was an act of desperation," Hairston noted to WBTV, "but I do not believe that Michael would have hurt anyone."
Grace Jr.'s parents said their son, 29, was down on his luck and committing crime to provide for his young son, WBTV said.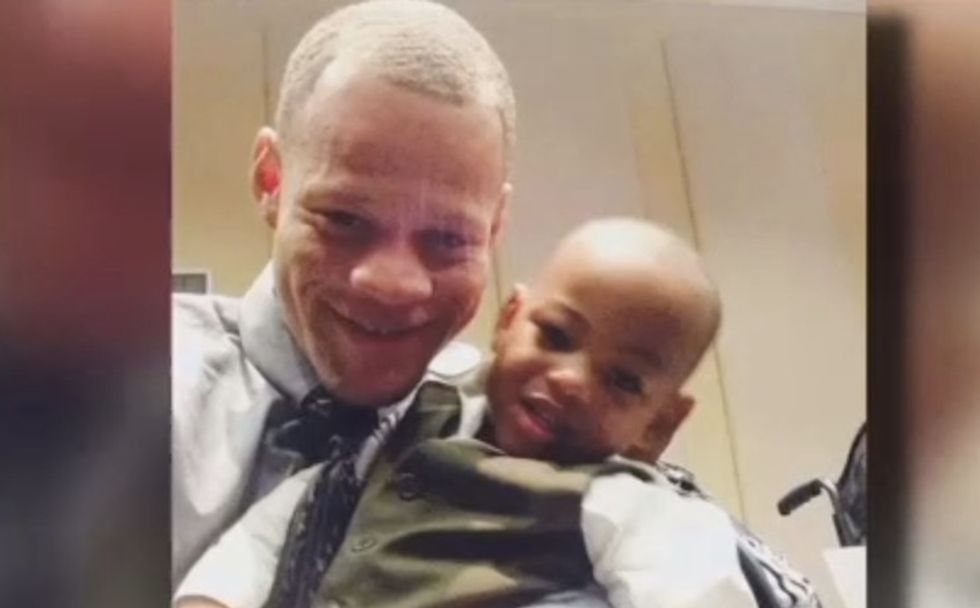 Image source: WBTV-TV
Hairston added that the shooting may have been personal due to conflicts Grace Jr. had with Pizza Hut workers when he was an employee there.
"This wasn't a body shot. This was a head shot," Hairston told WBTV. "My son was shot in the left side of his head just behind his ear. A headshot is personal."
She told the station she wants the employee who shot her son in jail. Pizza Hut released the following statement, WBTV said:
The local Pizza Hut franchisee is fully cooperating with the Charlotte Police Department as they continue their investigation, but want to stress that the security of its staff is of utmost concern. They are providing support to the team members involved to ensure their health and well-being following this incident. The employee involved in the shooting has been placed on a leave of absence following further review.
Tony Scheer, a defense attorney and former prosecutor, told WSOC it's unlikely the employee will be charged.
"It's going to be a rare case that they want to do anything to the person that defended themselves to shoot somebody," Scheer told the station Monday.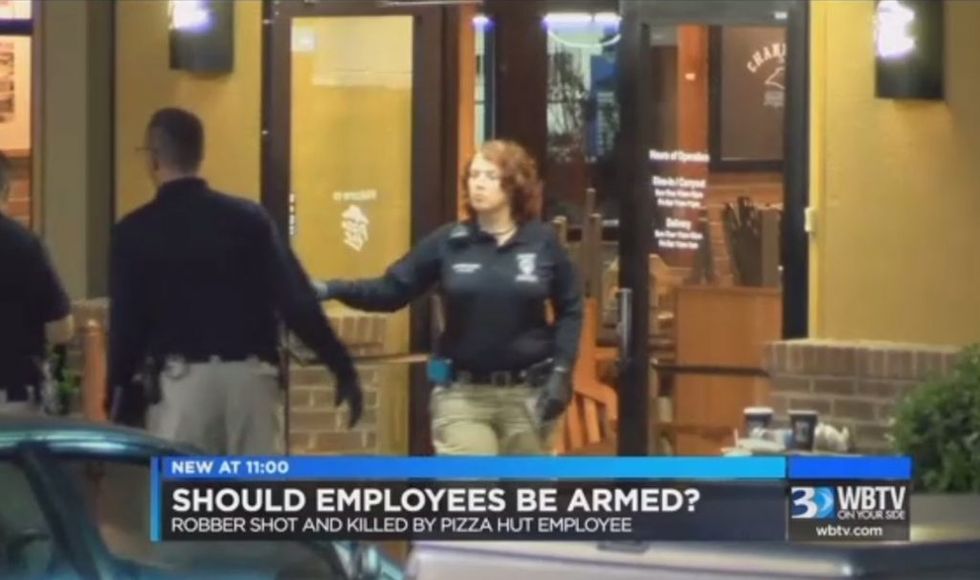 Image source: WBTV-TV
WBTV reported that it contacted the local Pizza Hut as well as corporate headquarters; neither have confirmed Grace Jr. was an employee at the restaurant in question, the station said, adding that police haven't confirmed that, either.
(H/T: Bearing Arms)