Hao Lee was enjoying the afternoon last week fishing with his 2-year-old son along the Sacramento River — until he heard someone yelling by his truck parked 50 yards away along the highway hugging the water.
What was the person yelling? Well, Lee is a supporter of Republican presidential nominee Donald Trump, KTXL-TV reported, and he had a pair of Trump stickers affixed to his truck's rear bumper.
"I heard somebody yelling out 'F Trump,'" Lee told the station.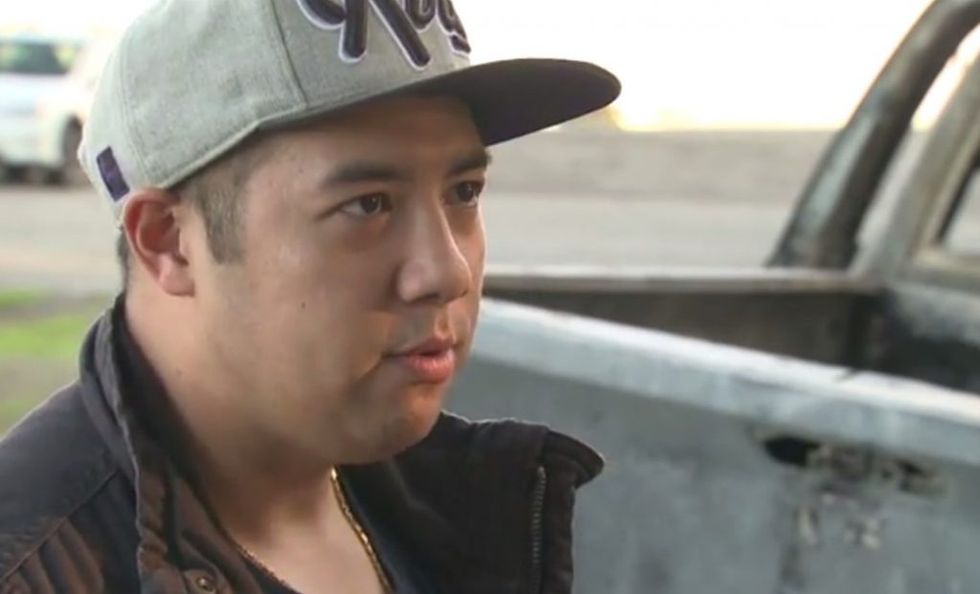 Image source: KTXL-TV
But he said that wasn't the worst of it: "After that I heard [glass] breaking, I called 911, couple minutes later I saw smoke."
Fearing for his son's safety, Lee didn't venture toward his truck until the commotion subsided — and by then flames were shooting out of his truck's windows, KTXL reported.
"I didn't think anybody would do this kind of stuff over a bumper sticker," he told the station. "It's not right."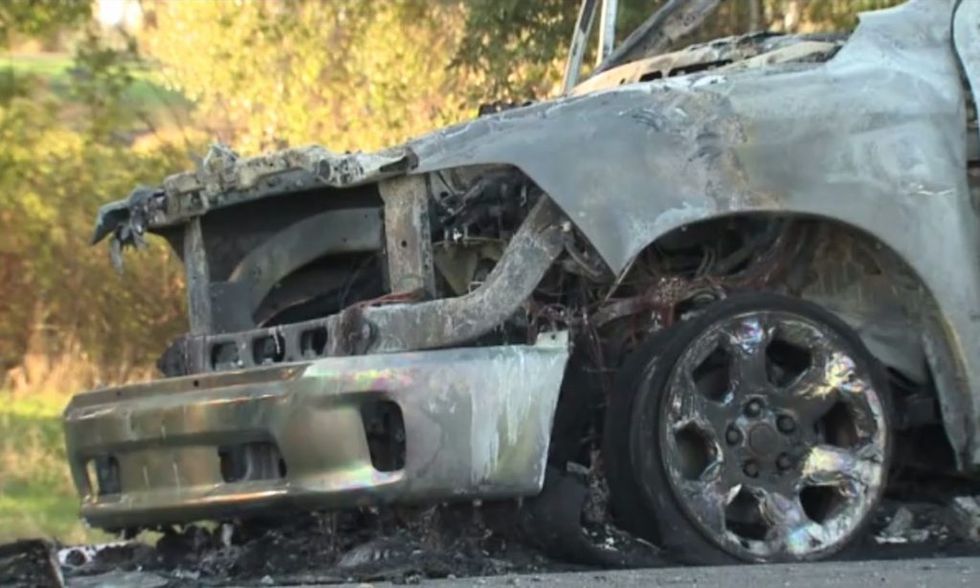 Image source: KTXL-TV
Sacramento City Fire Department arson investigators processed the scene for clues, KTXL said, and the truck was towed away — a total loss.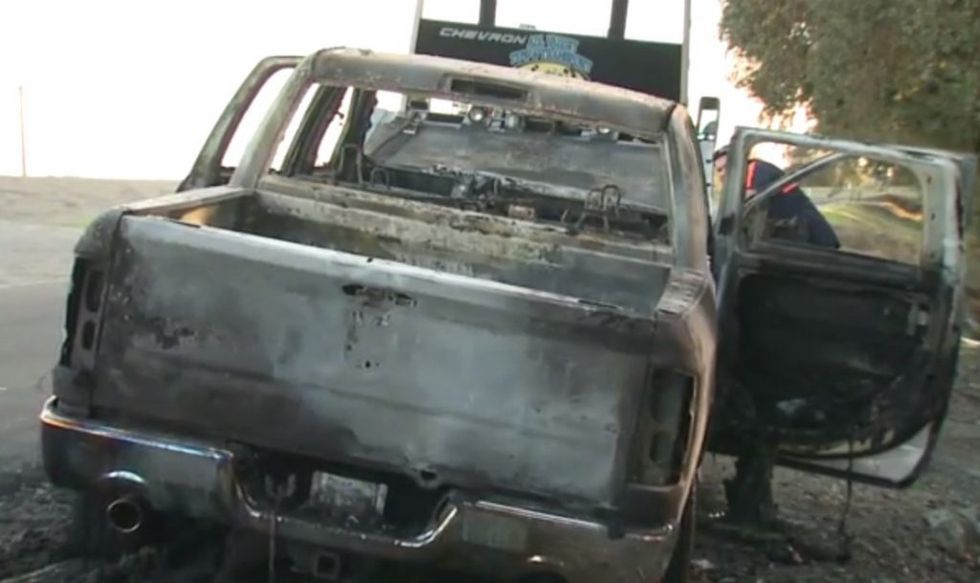 Image source: KTXL-TV
Meanwhile Lee had to figure out some way to explain to his son what happened.
"He loves trucks," he told the station, "so I'll tell him I'll get him a new truck."