Bruce Haddix told WDRB-TV that he talked his mother into buying a gun and learning how to shoot it about a year and a half ago — and he's relieved she listened.
Haddix, the station reported, said his mother initially noticed a suspicious car parked across the street from her Louisville, Kentucky, home Friday afternoon — and then heard the front door rattling and sounds coming from a back window.
"They busted the back window out, and that's when she stepped out of the hallway and let one shot go and hit somebody," Haddix told the station, "and obviously she got him."
Police found Eric Gathwright, 23, dead from a gunshot wound just outside the house, WDRB reported.
Aaron McDuffie, 23, was arrested later and charged with burglary and murder, the station added.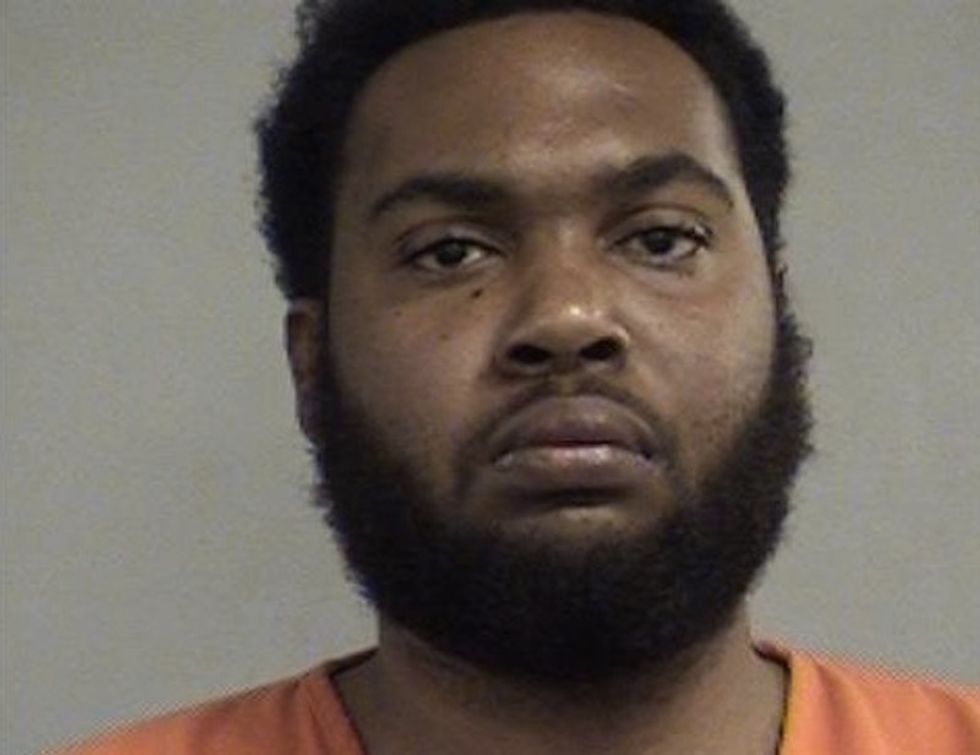 Aaron McDuffie (Image source: Louisville Metro Corrections)
A local attorney told WHAS-TV McDuffie is charged with murder because he and Gathwright knew their actions could put their lives at risk. McDuffie was being held on $250,000 cash bond and is due back in court Dec. 1, WHAS said.
The homeowner who fired the gun won't face charges, police said — but Haddix told WDRB that, while his mother is OK, the circumstances have shaken her.
(H/T: Bearing Arms)