On Thanksgiving day, a young boy named Billy hopped on the phone and dialed 911.
Nope, there were no emergencies at his Florida home. No broken legs from a football game. No one choked on a turkey bone.
All Billy wanted to do was invite Walton County sheriff's deputies and staff over for dinner with his family.
Not realizing 911 is reserved for emergency calls only, Billy's gesture still "melted all the hearts" at the communication center, the sheriff's office Facebook page noted.
"With all the bad calls we take on a daily basis, this one was a welcomed happy call that made all of us smile," Lead Communications Officer Monica Webster said.
In response, Deputy Damon Byrd and Deputy Aaron Ethridge paid a visit to Billy's home Thursday and gave him a sheriff's badge and let him sit in a patrol car.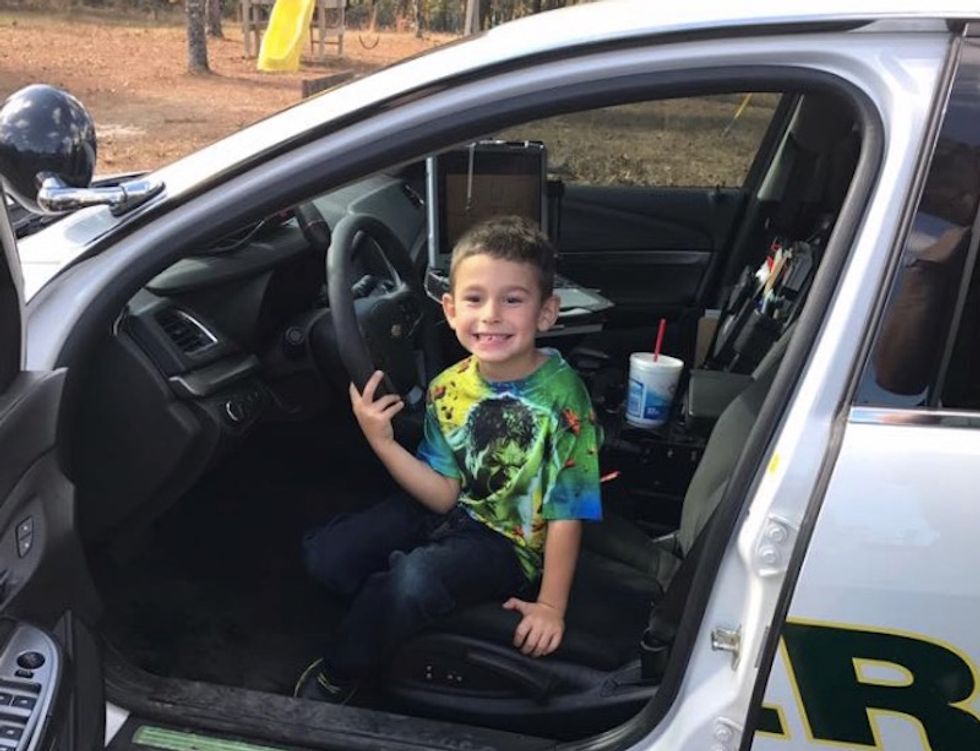 Image source: Walton Co. Sheriff's Office
"My son Billy is still talking about how nice the deputies were to him today, and he has his mind set on being a cop when he is older," Landi McCormick wrote on the sheriff's office Facebook page. "His words, 'Momma, I'm gonna be a cop when I get older so I can do the same thing they did for me today for another little boy or girl!'"
McCormick added: "I also want to thank the deputies that came out today. Y'all are amazing people. Thank you so much. Billy enjoyed y'all's company today!"
(H/T: New York Daily News)