At least 1,000 veterans from all over New England descended upon Hampshire College in Amherst, Massachusetts, Sunday to protest the school's controversial decision to remove its American flag from campus.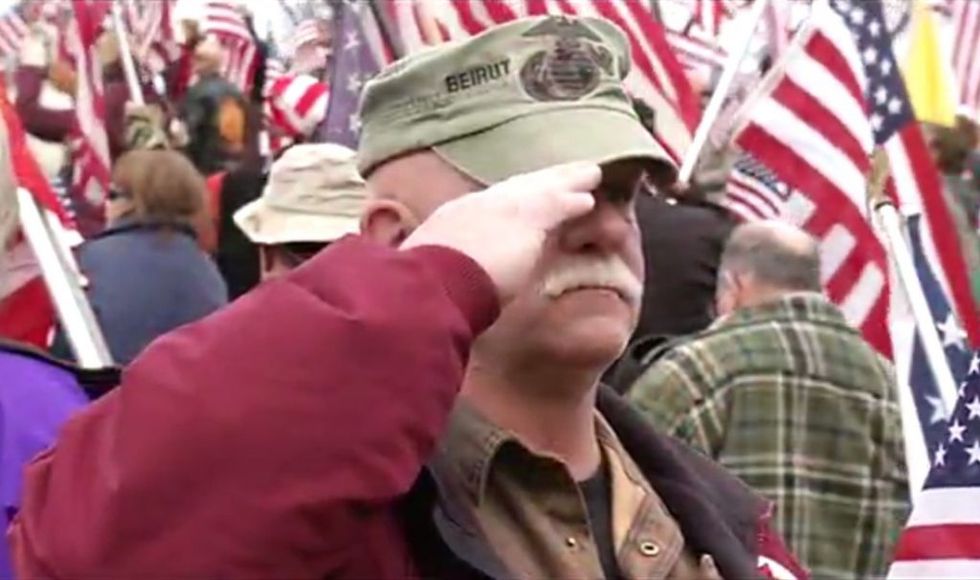 Image source: WWLP-TV
"I was in Iraq 18 months. I got hurt, spent time at Walter Reed," veteran David Soucy told WWLP-TV. "I came home and there's no way I'll let anyone take down the flag, no way. It means a lot to me and my brothers."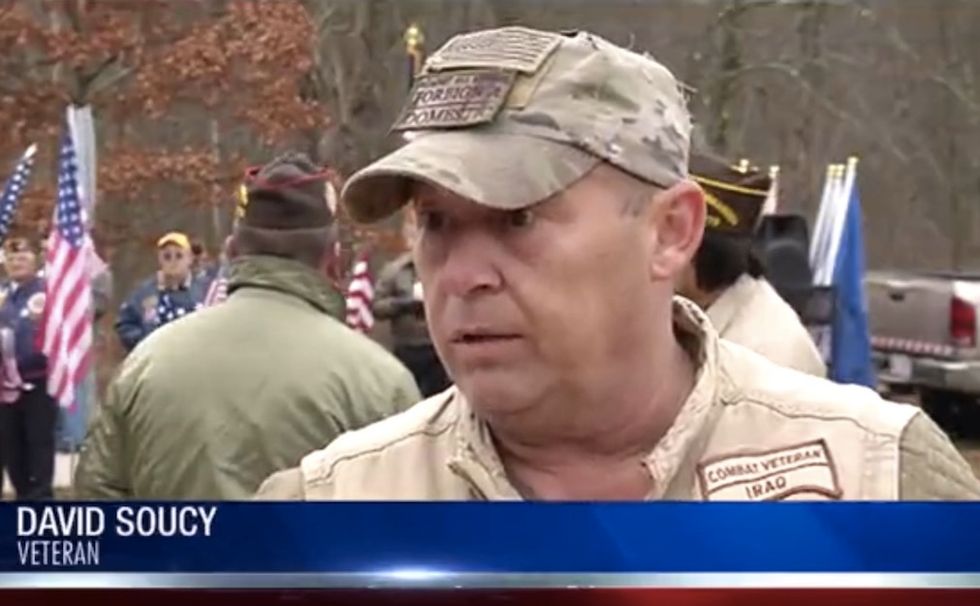 Image source: WWLP-TV
The school had first lowered its American flag to half-staff over violence that followed the election of Republican Donald Trump to the presidency. When the flag was burned on the eve of Veterans Day, Hampshire College decided to remove the flag and all other flags.
School president Jonathan Lash — who didn't attend the vets' protest — reportedly wrote an email to the campus community about the flag removal that said, in part: "We hope this will enable us to instead focus our efforts on addressing racist, misogynistic, Islamophobic, anti-immigrant, anti-Semitic and anti-LGBTQ rhetoric and behaviors."
The move didn't sit well with veteran Jerry Maguire, who attended Sunday's protest.
"They took down my flag, they have a right to that, I'm here to defend their right to do that, but I want them to understand how bad that hurts me," he told WWLP.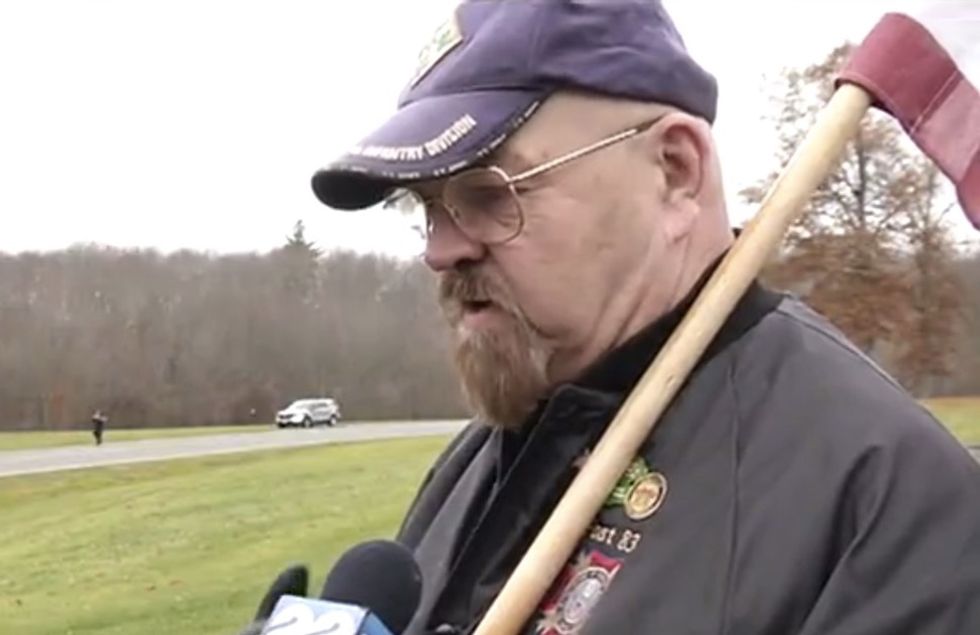 Veteran Jerry Maguire (Image source: WWLP-TV)
Domenic Sarno, Democratic mayor of Springfield, Massachusetts, said privileges students and the entire school enjoy come from sacrifices veterans made — and to not fly the American flag is wrong.
"If you were in some other countries around the world, it would be handled very, very differently," Sarno told the station.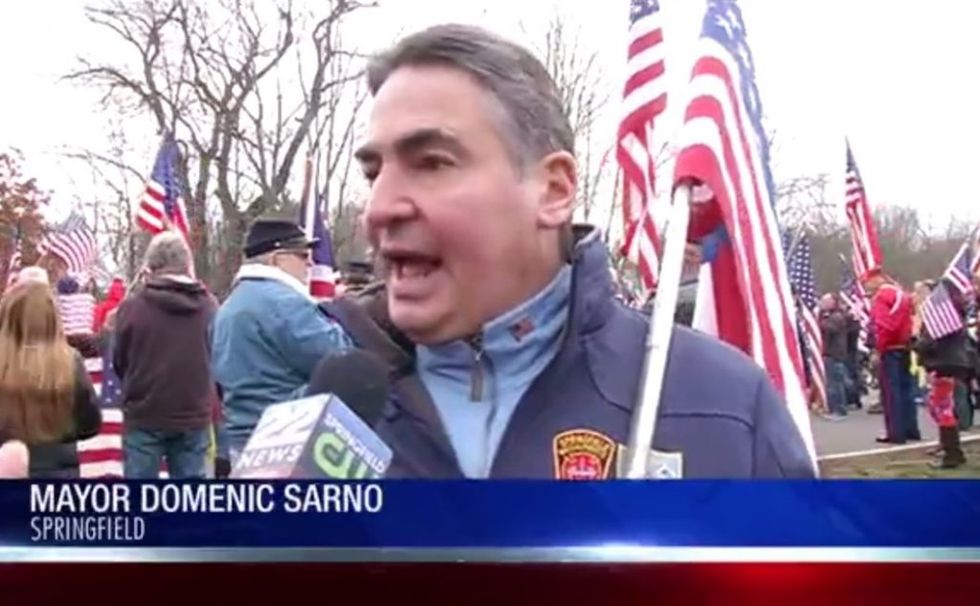 Image source: WWLP-TV
WWLP said the day was peaceful except when a man sat in the middle of a group of veterans ready to take a photograph and made obscene gestures. The individual wouldn't confirm to the station if he's a student.