Doug Myers, 65, has never before owned a gun — but after what happened last week, he said that's about to change.
Myers was sitting in his car, warming it up in the driveway of his Oklahoma City home Friday morning, when he said a man knocked on his window.
"He says, 'You got a cigarette?'" Myers recalled to KFOR-TV.
Myers, who relies on a cane to walk, said he told the man his cigarettes were in his pocket, stepped out of his car — and then found himself staring into the barrel of a gun.
"He said, 'Give me your money,'" Myers told the station.
Myers said he replied that no cash was in his wallet, and he wasn't about to give up his car keys — so the gunman upped the ante: "He said, 'I'm going to blow you away.' That's all he said."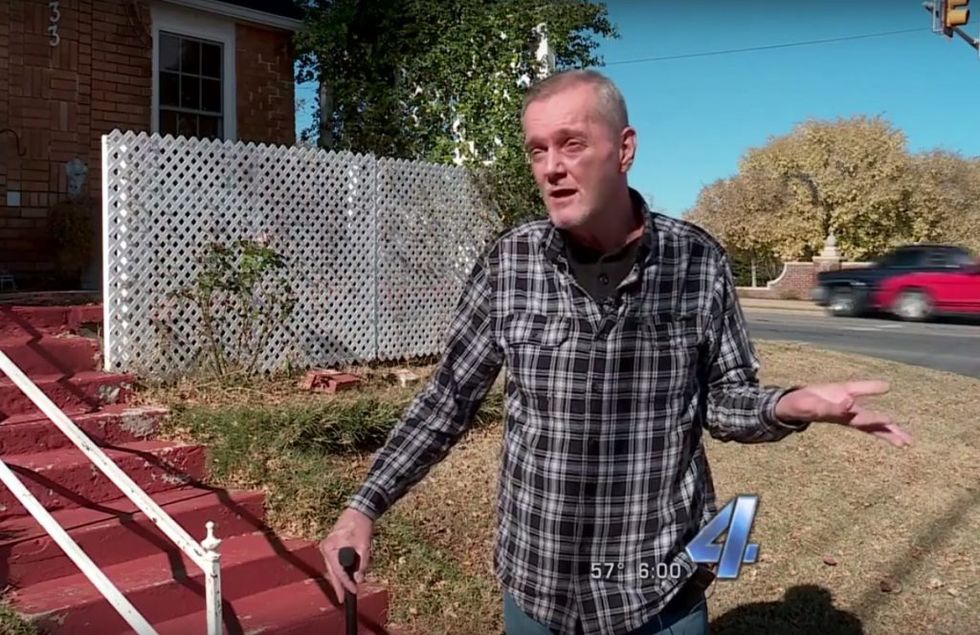 Image source: KFOR-TV
Myers' response?
"OK, do it," he recalled telling his assailant, the station said. "I mean, I don't have anything to lose. I'm 65 years old. I have AIDS."
The gunman didn't pull the trigger and demanded Myers' ring instead. But when he handed it over, Myers said the gunman pistol-whipped him.
"I guess it was the barrel of the gun or something, cut me right there," he told the station. "And the rest of it was just swollen up like that a couple of days."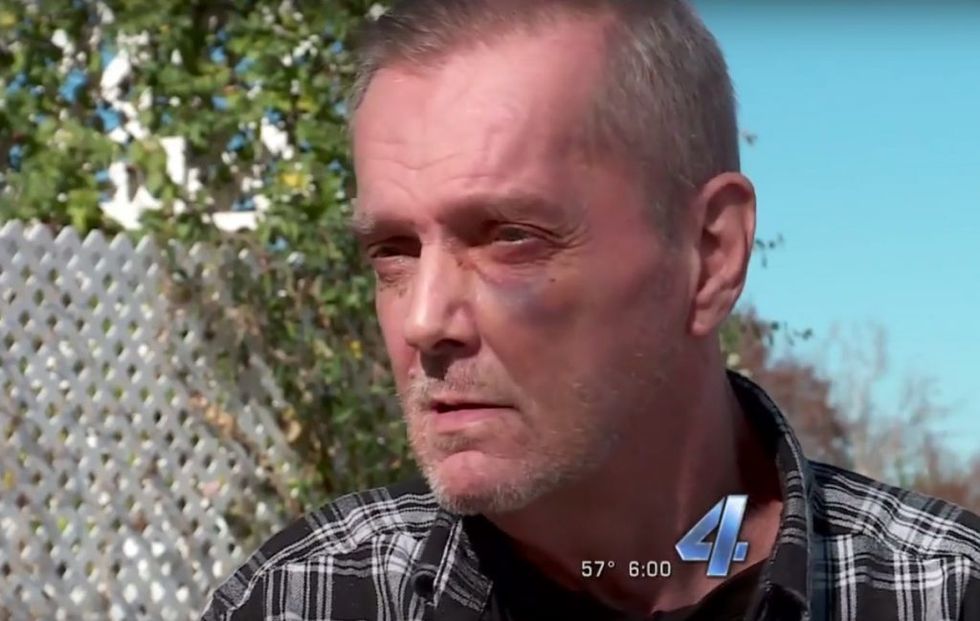 Image source: KFOR-TV
But that didn't stop Myers from battling back. He told KFOR he got in a few good jabs at the gunman who soon took off running. Police are investigating.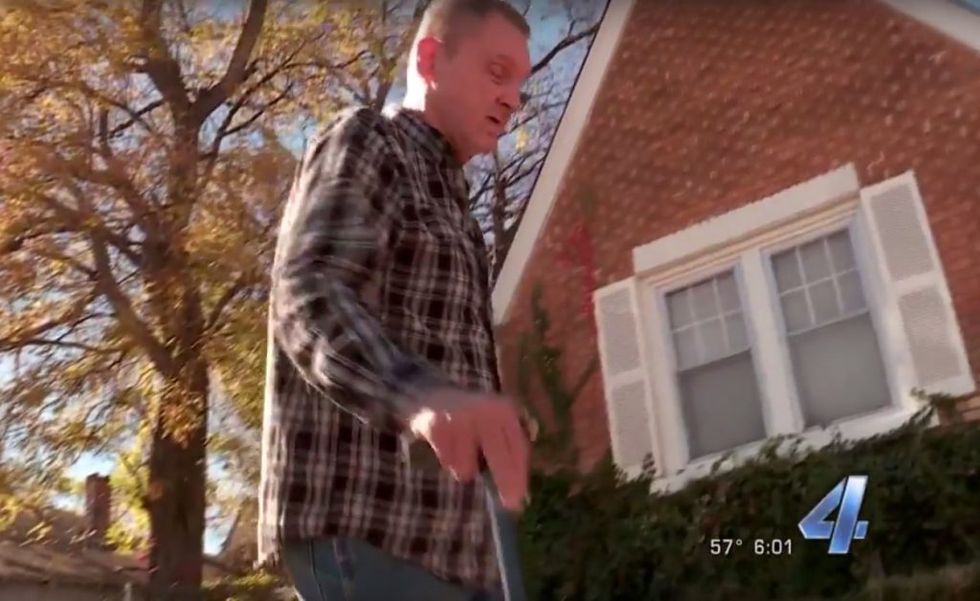 Image source: KFOR-TV
Myers added to the station that the he's planning to buy a gun for the first time — and issued a warning to the next crooks who might cross him: "And woe to anybody else that tries, because I'm going to be legal, number one. Number two, I'll blow 'em away without blinking."