A would-be grinch was caught on video stealing a Texas family's Christmas, but it turns out he just didn't have the heart to carry through on the mischievous act.
Mario and Valerie Duran of Killeen, Texas, said packages containing Christmas presents for their two children were stolen off their front porch on Monday, Nov. 28, in broad daylight. But by Wednesday, the unidentified thief apparently changed his mind and returned the holiday gifts, KXXV-TV reported.
The brazen act was caught on the Duran's home surveillance system. It shows a man dressed in dark pants and a light T-shirt snatching the box from their doorstep and then just walking away as if nothing had happened. But as Mario Duran was taking one of his sons to school two days later, he noticed two "bundles" by the door of the vehicle.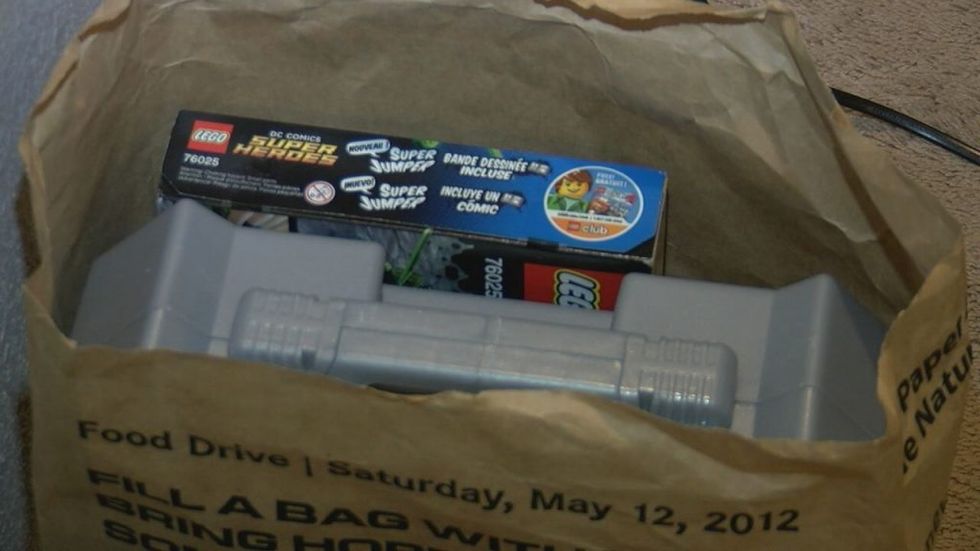 Image source: KXXV-TV
"Once I saw this brown paper bag and this plastic bag, I noticed it was the toys that we had ordered," Duran said.
It's still unclear who the suspect is, but even though the thief ultimately returned the packages, Mario Duran doesn't want him receiving any goodwill from police this Christmas. Instead, he added, the suspect should face the consequences for his actions.
"What's to stop him from taking other packages that he sees in any other neighborhood," Duran told KXXV-TV.
"It makes you feel very violated because you don't know if and when this will happen again," Duran added.