President-elect Donald Trump's favorability is reaching new heights as he rounds out his Cabinet and prepares to take office Jan 20.
Still, more Americans have an unfavorable view of Trump than have a favorable one — but the 44 percent favorable to 50 percent unfavorable numbers out Monday via an Economist/YouGov Poll mark the pinnacle of Trump's popularity so far.
Prior to the election, Trump's unfavorables "frequently exceeded 60 percent," YouGov reported.
Among men, Trump is now closer to an even split, though his numbers are worse with women nationally.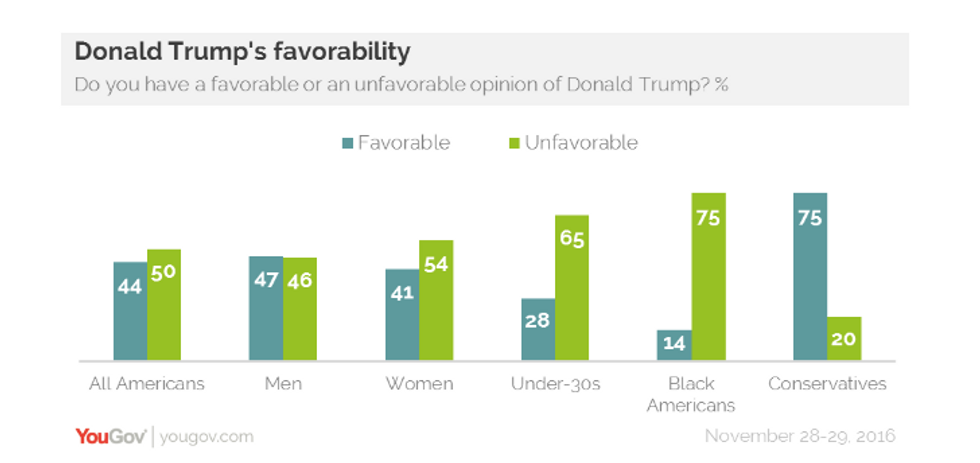 Image via YouGov.com
On Trump's Cabinet picks, most Americans don't have strong opinions on any of the names already chosen by the president-elect. However, former New York City Mayor Rudy Giuliani has strong popularity, especially among Trump voters. Those same voters have a much lower opinion of former presidential candidate Mitt Romney, however, who has been rumored as a possible pick for secretary of state.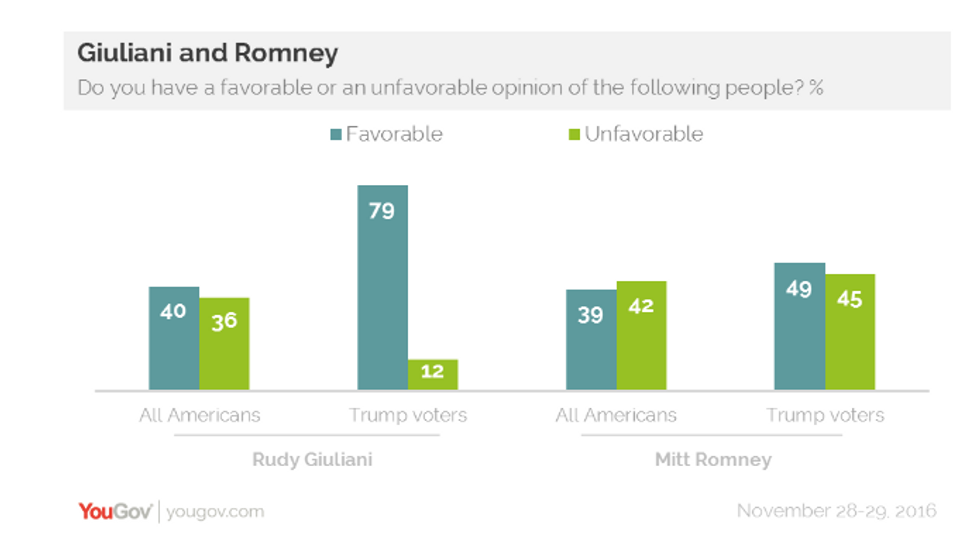 Image via YouGov.com