Josephine Regnier is a 94-year-old World War II Navy veteran who's seen her share of heartbreaking sights.
Regnier — who worked at the Great Lakes Naval training center and in New York City, WFLD-TV said — would sign sailors on and off ships, her daughter Judy Dusk told the station.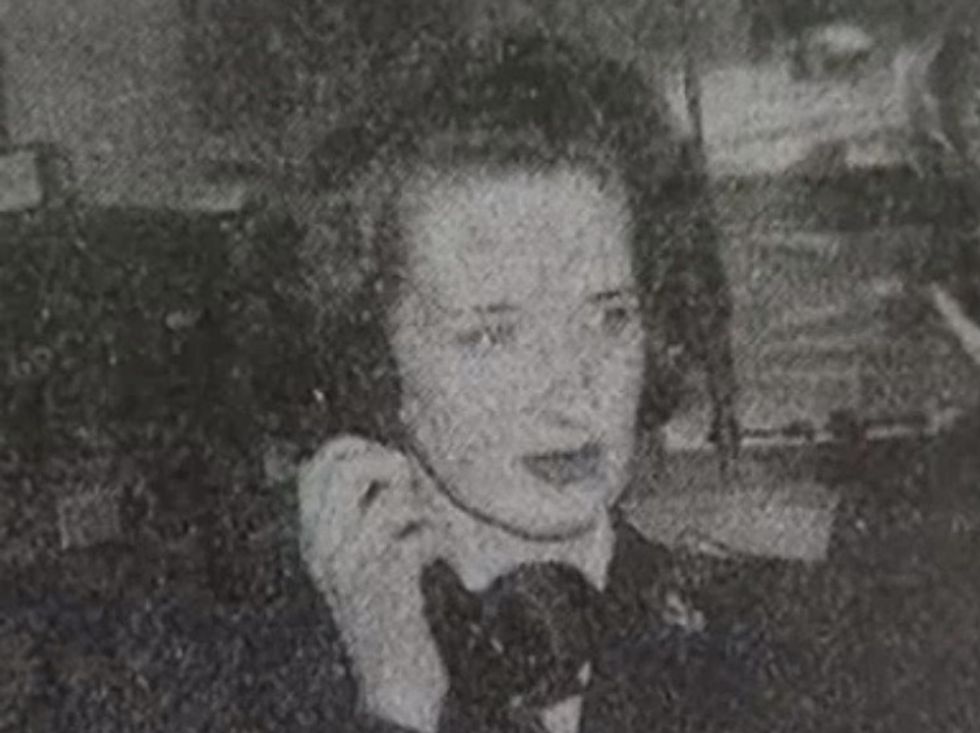 Josephine Regnier (Image source: WMAQ-TV)
She was "always worried if they were going to come back, and the ones that did come back she said sometimes were missing limbs," Dusk said of her mother's recollections.
Now Regnier is the subject of concern after surviving a brutal beating she never saw coming — and it happened on the 75th anniversary of the attack on Pearl Harbor.
Dusk said her mother was waiting for one of her daughters to pick her up for a dentist appointment just before noon Wednesday. When it got too cold outside her Chicago home, Regnier walked back inside, WFLD said — and that's when a man followed and beat her.
"So this man rushed her into the doorway and wailed on her, gave her a black eye, he hit her in the mouth, she's got a big goose egg on her head, he fractured three ribs, we don't know if he punched or kicked her or what he did, but left her laying in the stairwell and stole her purse," Dusk told WFLD.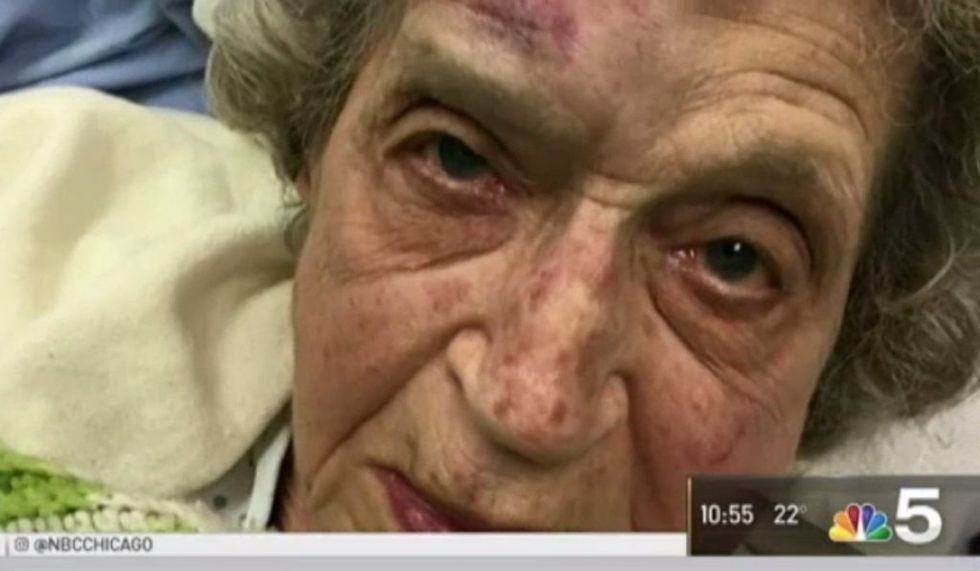 Josephine Regnier (Image source: WMAQ-TV)
Dusk said her mother is at Edwards Hines Jr. Veterans Administration Hospital in serious but stable condition, WLS-TV reported.
The suspect jumped in a stolen SUV and drove down an alley before crashing it into a telephone pole and running off with Regnier's purse, WFLD reported.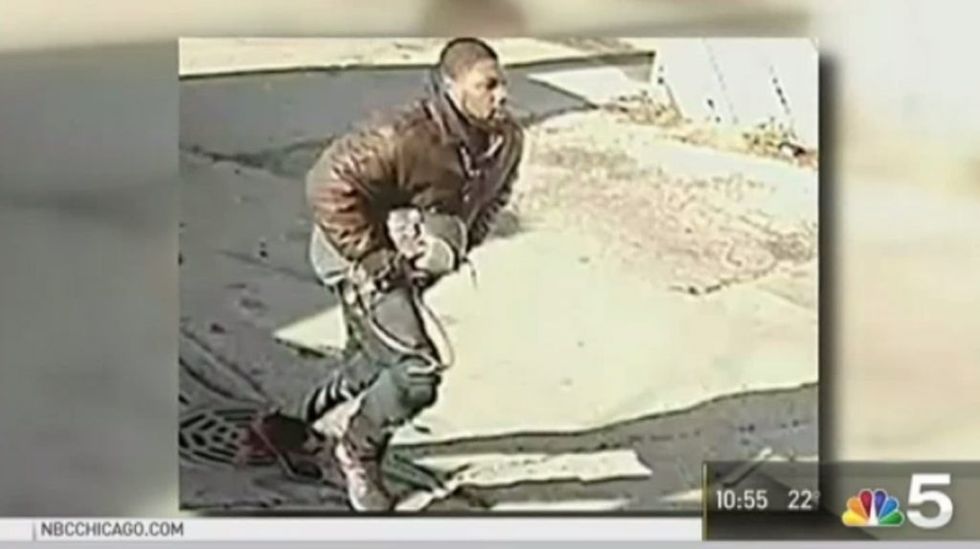 Image source: WMAQ-TV
Dusk works part time at nearby Villa Rosa Pizza which happened to record video of the suspect on its security camera, WFLD added.
"We're offering a $5,000 reward for anybody who has any leads or any information about the suspect," restaurant employee Vito Centano told WFLD.
The suspect was described as a 30-year-old black man with short black hair and a beard wearing a brown leather jacket and dark-colored pants, WLS said.
Dusk said her mother's recovery could take a while — and fails to understand why her mom was attacked like that in the first place.
"She's 94 years old. He didn't have to beat her up. He could have just taken her purse and left. I don't know what compelled him to do that," she told WLS. "He's a coward."
A GoFundMe page has been set up to help Regnier.
Dusk had more to say to WMAQ-TV: "I think they're scum, I think they're desperate. How can they do that to another human being, let alone a vulnerable 94-year-old woman? ... It's disgusting."
(H/T: Mad World News)