Liberal-leaning newspaper The Washington Post has created a web browser plugin that allows users to fact check tweets from President-elect Donald Trump in real time.
According to the Post, their new Google Chrome browser extension will "slip a bit more context" into Trump's tweets.
From the Google Chrome store:
Donald Trump's primary means of communicating with the public is his Twitter account. Unfortunately, his tweets aren't always entirely accurate, by mistake or by design.

The Washington Post's Fix team has decided to help ensure that the public receives the most accurate possible information by creating this extension, which will add more context or corrections to things that Trump tweets.
While the plugin is admittedly still in its early stages, the Post says the plugin should allow Twitter users — who have the plugin installed — to see more "context" on Trump's tweets without having to search the internet for specific a story.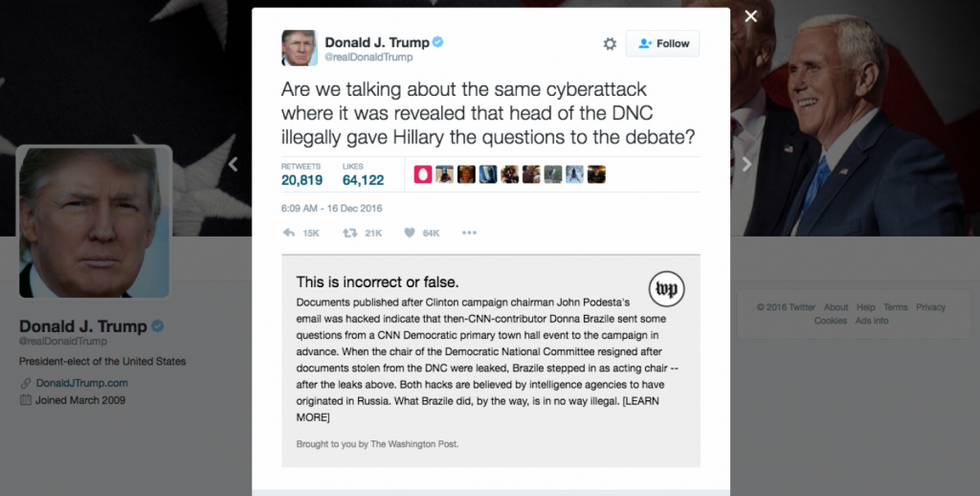 Image source: Screenshot/The Washington Post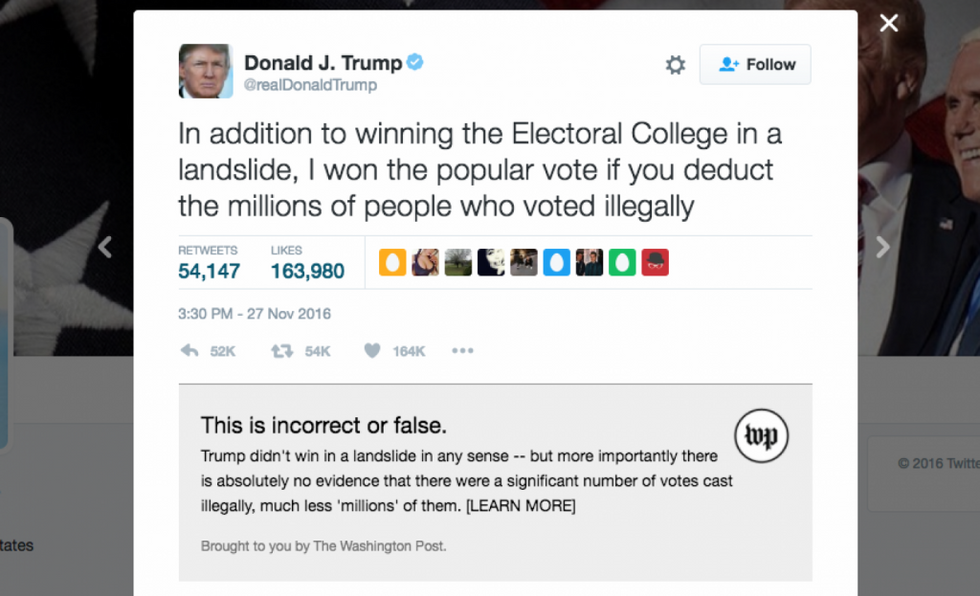 Image source: Screenshot/The Washington Post
Essentially, the plugin allows the liberal publication to fact check Trump's tweets in near real time. We'll see how that goes over.