In yet another horrific video release from the Islamic State terror group, a sick and lethal punishment is dealt to a man who merely spoke out against their horrors.
According to the Clarion Project, an unidentified man from the ISIS-besieged city of Mosul insulted them while speaking to a radio station about the expected liberation of the city.
He said that he planned to drink a toast of alcohol after being freed and then get some "shampoo to clean himself" of the "filth" of ISIS.
But long before Iraqi forces could free the city, ISIS militants heard of the insult, and kidnapped the man.
Like comic book villains, they used the insult from the man to fashion a lethal punishment - they drowned him in a vat filled with water mixed with shampoo.
Screenshots from the video show what the monsters did, and the pride they took in it: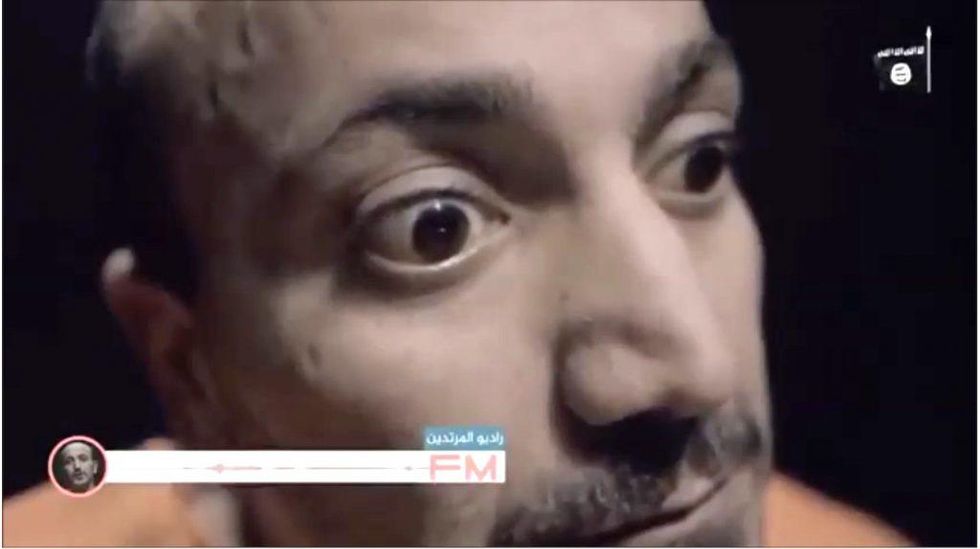 ISIS terrorizes Iraqi man before executing him.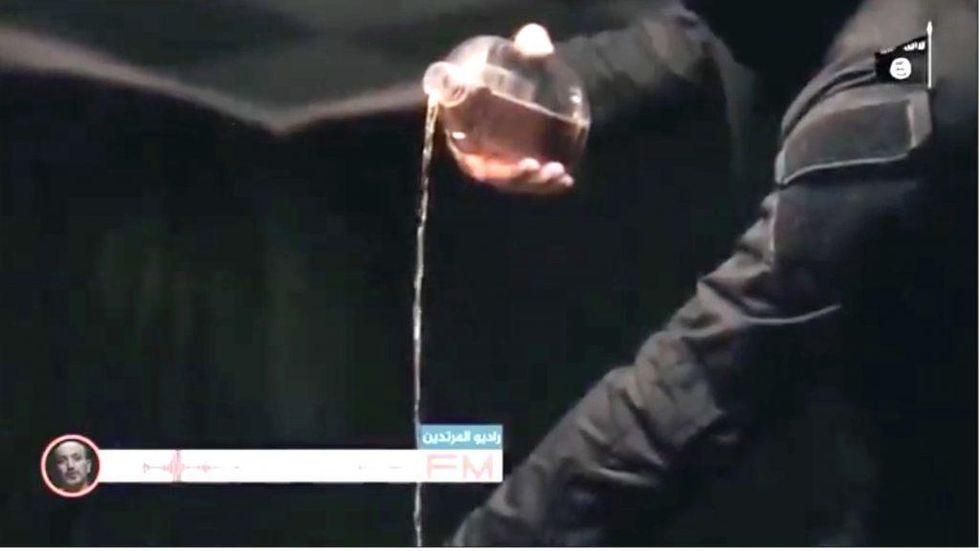 The terrorists poured shampoo in the water to mimic his insult.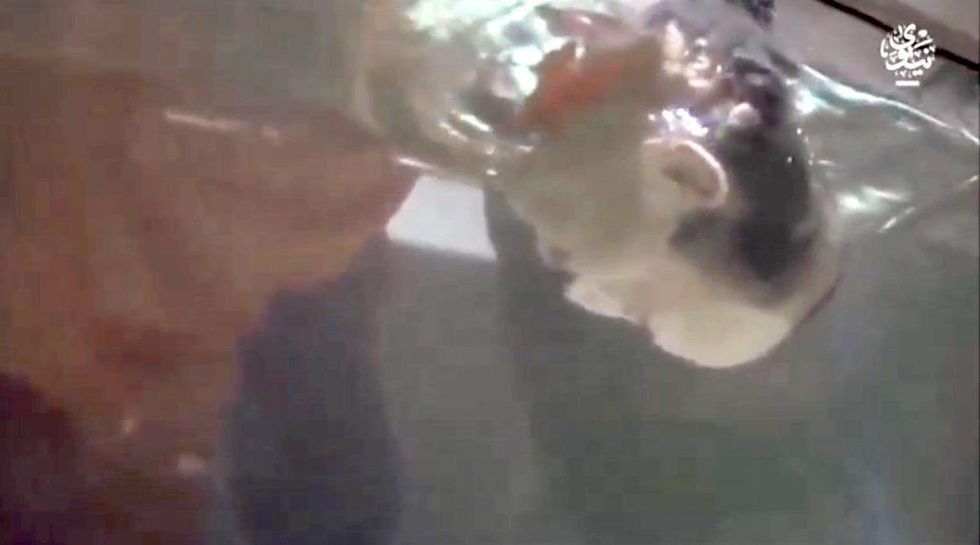 The terrible video shows his drowning.
About a third of Mosul has been liberated from the Islamist terror group so far in an operation involving 30,000 Iraqi forces, but it will be months before it is completely free, according to a top Iraqi commander. Some Middle East experts believe we are within a year or so of ridding ISIS of any control of territory, but the world will still be under threat of random attacks from ISIS members and sympathizers.