The owner of the company that is providing portable toilets for the inauguration for President-elect Donald Trump is angry because someone is covering up their company name name with blue tape: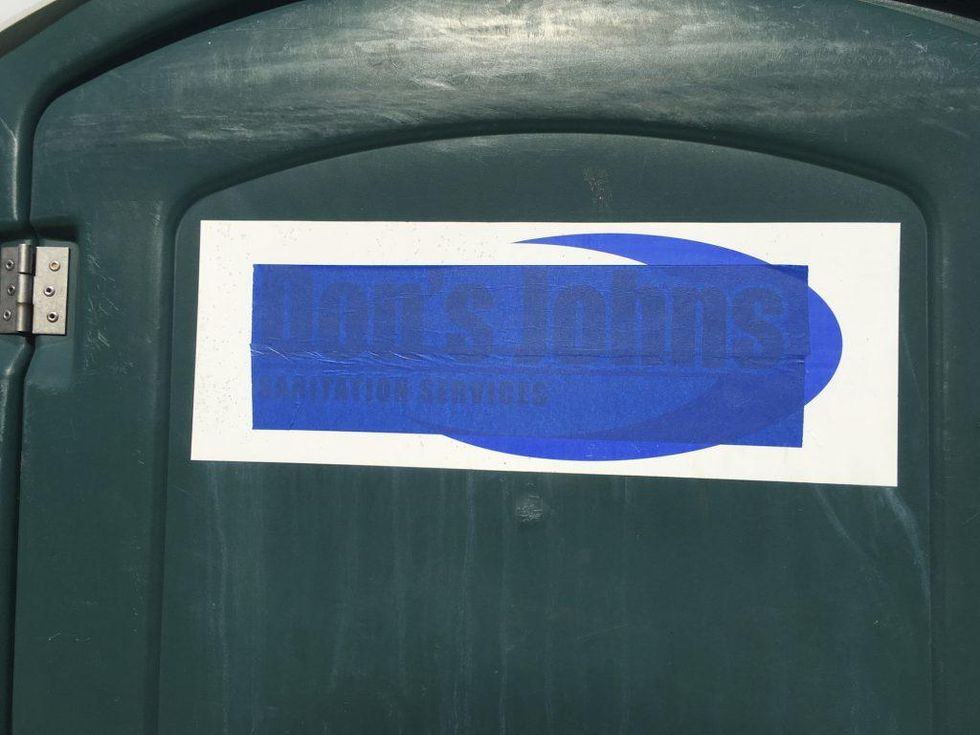 (AP Photo/Matthew Daly)
The cover up is likely to have something to do with the company's name: "Don's Johns."
Workers for the Virginia company were surprised to find that someone was putting blue tape over the name every morning, according to the New York Daily News. An employee of the company explained, "We knew they were being covered up, because we're delivering them there every night and they saw it. We wondered who was doing it. Now we know."
Apparently someone doesn't want the name "Don's Johns" to be associated with the president-elect's name, Donald. The presidential transition team did respond to a request asking if they were behind the cover up.
The CEO of the company, Rob Weghorst, is unhappy about the whole deal and is telling his employees to rip the tape off, saying, "We like to have our names on our units."
The inauguration is set for Friday, January 20th, and many protesters are expected to attend in addition to the thousands of well-wishers. It's very likely many of them will find themselves having to utilize the "Don's Johns," whether they can see the logo or not.