In an interview with the Washington Post, President-elect Donald Trump boastfully expressed his desire to build up U.S. military strength and frequently show it off to the American people by parading it through the streets of the nation.
The interview, published on Wednesday, discussed Trump's campaign slogan at length and how he marketed himself throughout the campaign. When asked how he would prove he was in fact making America great again, Trump told the Washington Post: "Because I'm going to tell them."
He then added that he believes being a great president has to do with "being a cheerleader for the country."
"We're going to show the people as we build up our military, we're going to display our military," Trump explained. "That military may come marching down Pennsylvania Avenue. That military may be flying over New York City and Washington D.C., for parades."
With the exception of France, Western powers are not known to parade their military throughout domestic cities. On the other hand, parading military forces through domestic cities has long been a hallmark of totalitarian dictators such as Kim Jong Un in North Korea and General Mao Zedong from China, who frequently used military parades to intimidate their citizens.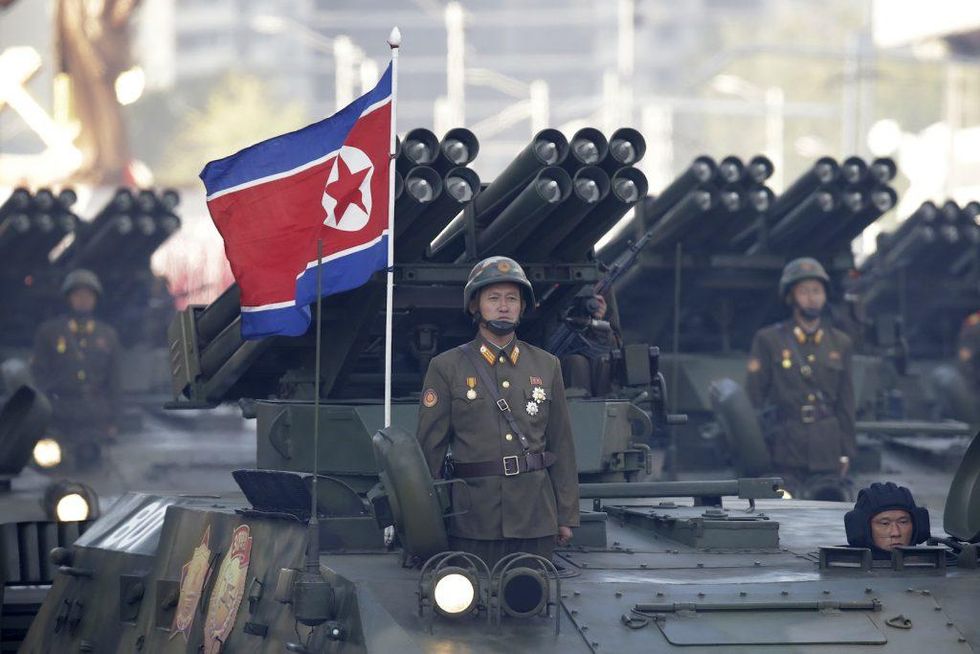 North Korean soldiers stand on armored vehicles with rocket launchers as they parade in Pyongyang, North Korea, Saturday, Oct. 10, 2015. North Korean leader Kim Jong Un declared Saturday that his country was ready to stand up to any threat posed by the United States as he spoke at a lavish military parade to mark the 70th anniversary of the North's ruling party and trumpet his third-generation leadership. (AP Photo/Wong Maye-E)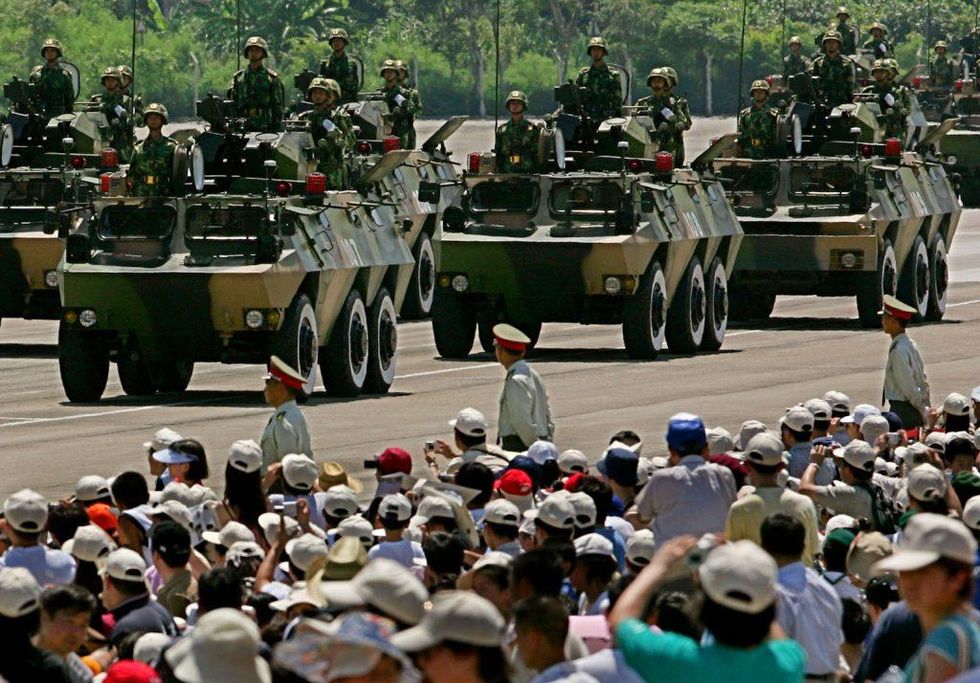 Armored vehicles of the People's Liberation Army of China (PLA) drive past spectators during a parade at a barracks in Hong Kong Sunday, Aug. 1, 2004marking the 77th anniversary of the PLA which won control of mainland China for Mao Zedong's Communists amid civil war in 1949. China's military staged its first parade in Hong Kong on Sunday, with 3,000 soldiers marching crisply in formation as others rode in armored vehicles and helicopters, as part of efforts by Beijing to boost patriotism and soothe lingering political tensions. (AP Photo/Kin Cheung/POOL)
In the United States, the Posse Comitatus Act specifically limits the federal government's power by preventing them from using military personnel — which includes the United States Army and United States Air Force — to enforce domestic policies in the United States. Though Trump did not directly mention enforcing domestic policies as his reason for displaying the military in the streets, it would be hard to deny the chilling effect of military tanks rolling through domestic cities on the American people.
Trump has made comments in the past supporting autocratic government policies, even praising the Chinese government for using their own military to quell demonstrations in Tiananmen Square. "When the students poured into Tiananmen Square, the Chinese government almost blew it. Then they were vicious, they were horrible, but they put it down with strength. That shows you the power of strength," Trump said. These comments will doubtless add fuel to the fire of speculation about Trump's motives with respect to his planned military parades.