At the conclusion of this weekend's episode of "Saturday Night Live," two cast members sang a farewell song to former President Barack Obama while memorializing him as the "world's greatest president."
As the episode closed out, which was opened as "SNL" mocked President Donald Trump via Russian President Vladimir Putin, cast member Cecily Strong, standing in front of a black and white picture of Obama, began singing the song "To Sir, With Love" from the 1967 hit movie of the same name.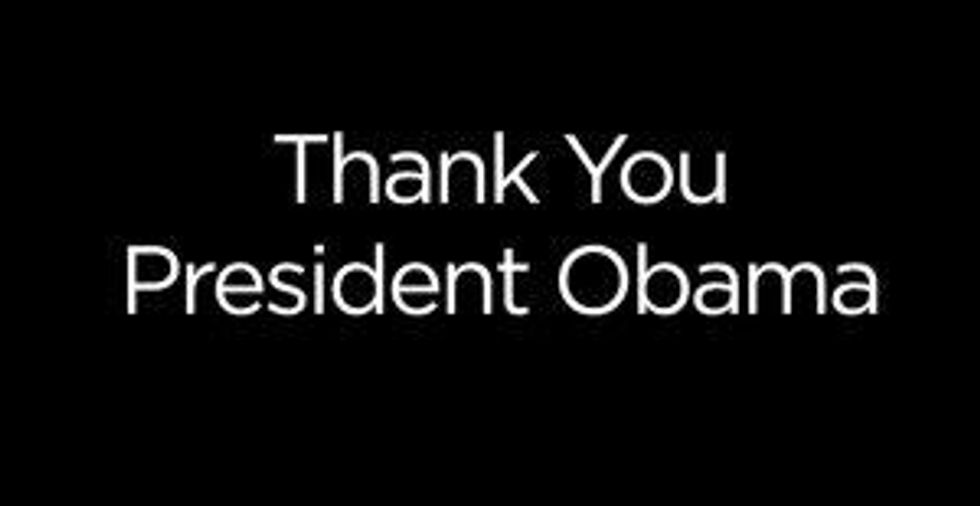 "Saturday Night Live" writes a thank you note to former President Barack Obama. (Image source: NBC News)
Halfway through the song, another "SNL" cast member, Sasheer Zamata, joined Strong to finish out the song.
Then the duo pulled out a coffee mug, which they said was their gift to Obama. The mug read, "WORLD'S GREATEST PRESIDENT."
"We got you this mug," Strong said, as if she was talking to Obama.
"It says 'World's best (sic) president,'" added Zamata.
"Anyway, thanks — thank you Obama," both Strong and Zamata said.
"Don't go," Zamata added before the screen cut to a thank you note for Obama from "SNL."
Watch the full skit below: