The video is hard to watch.
It shows a black male tackling a white male on a street and repeatedly punching and stomping on the victim.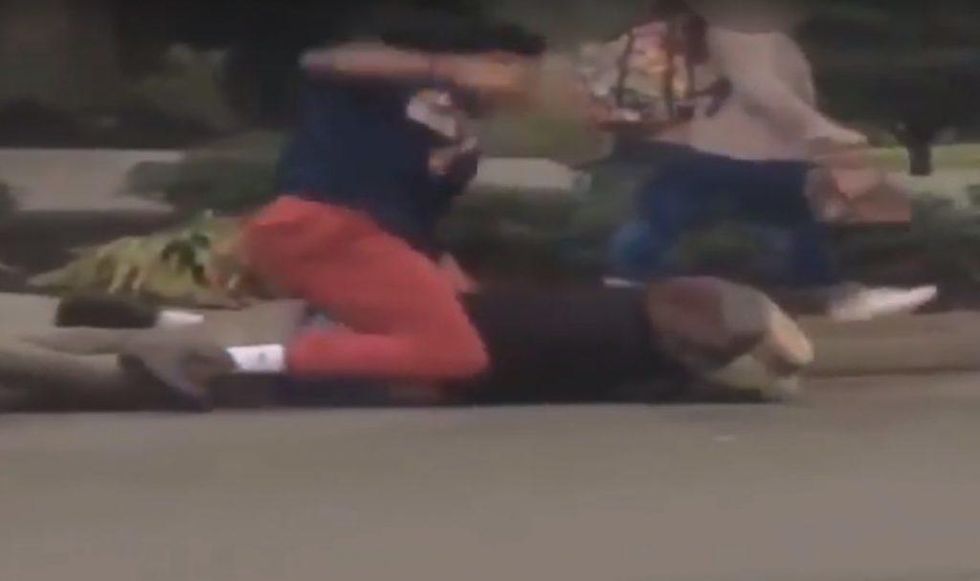 Image source: YouTube
Then the attacker takes off the victim's belt, drags him, apparently pulls his pants down to his ankles and then slaps him with the belt.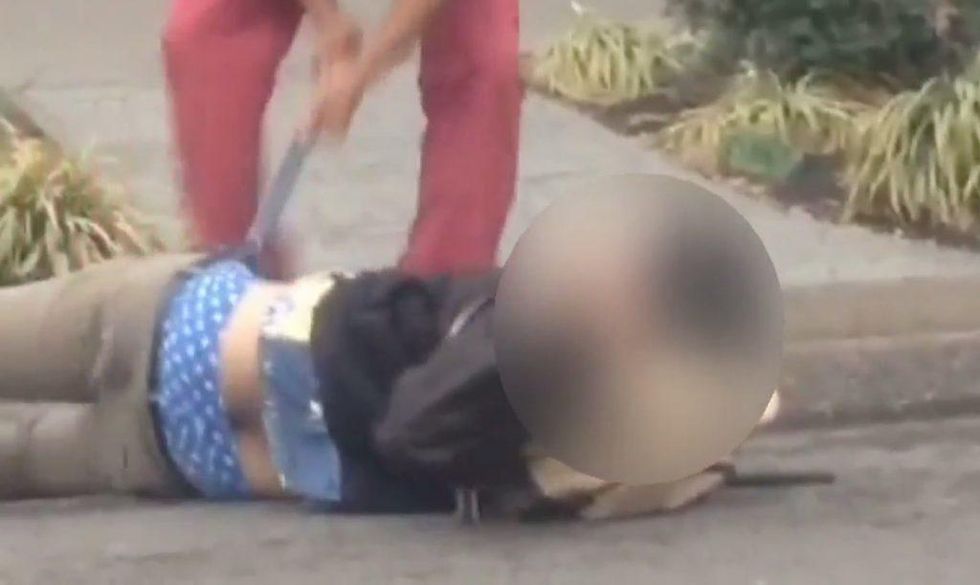 Image source: YouTube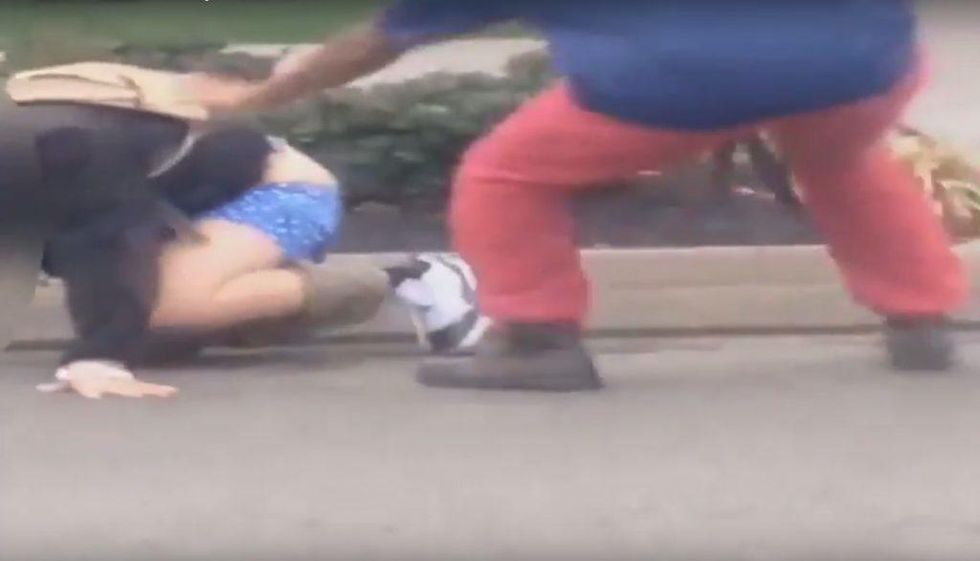 Image source: YouTube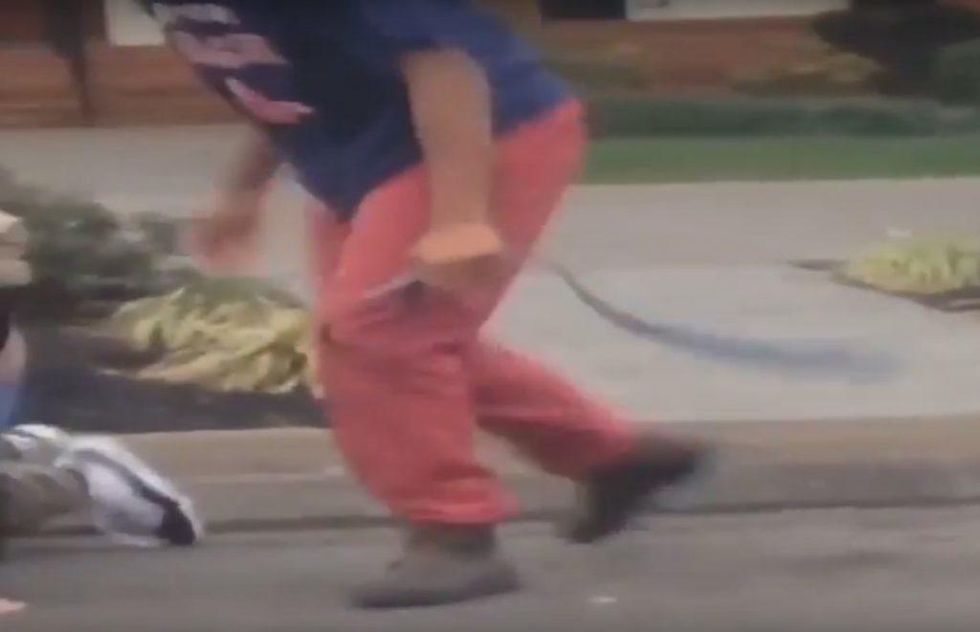 Image source: YouTube
The victim's father, John Boldle, told WSMV-TV that "two assailants drove up in a car, one jumped out, jumped on his back, beat him unconscious. My son says he doesn't remember anything."
Boldle told WZTV-TV the four stomps seen on the clip landed on his son's head while it was "sandwiched" between the concrete and the attacker's foot, resulting in a concussion.
Mickal Ladd, 18, pleaded guilty to felony aggravated assault in adult court over the attack, which occurred just over a year ago in Murfreesboro, Tennessee.
"I'm no lawyer," Bodle told WSMV, "but when I look at the video, I see attempted murder."
Ladd was a 17-year-old senior at Riverdale High School at the time of the attack, the victim's father told WZTV, which occurred just after students exited a school bus. The victim, who was 16 at the time of the attack, said he believes he was assaulted because he was good friends with Ladd's girlfriend, WZTV said, citing the original police report.
The victim's mother, Teresa Bodle, told police Ladd threatened her son for over six months before the attack, WSMV said.
But Ladd's stepmother told WZTV in a follow-up story that she's upset about the video's release and said her stepson "has a very big heart, he cares for others."
"I don't think that one bad mistake should be played again over and over," Ladd's stepmother, Chloe, told the station over the phone. "A 17-year-old boy shouldn't be blasted all over the news to ruin any type of future that he has."
She added that "my son is not a bad kid ... honest to God, even though you don't see it in that video, Mickal has a very big heart, he cares for others. But at the same time, he's taught his self to protect himself and honestly it's sad that the world that's what they are perceiving of my son because that's not who he is."
Ladd is being held in Rutherford County Jail, WZTV said, adding that his sentencing is scheduled for February.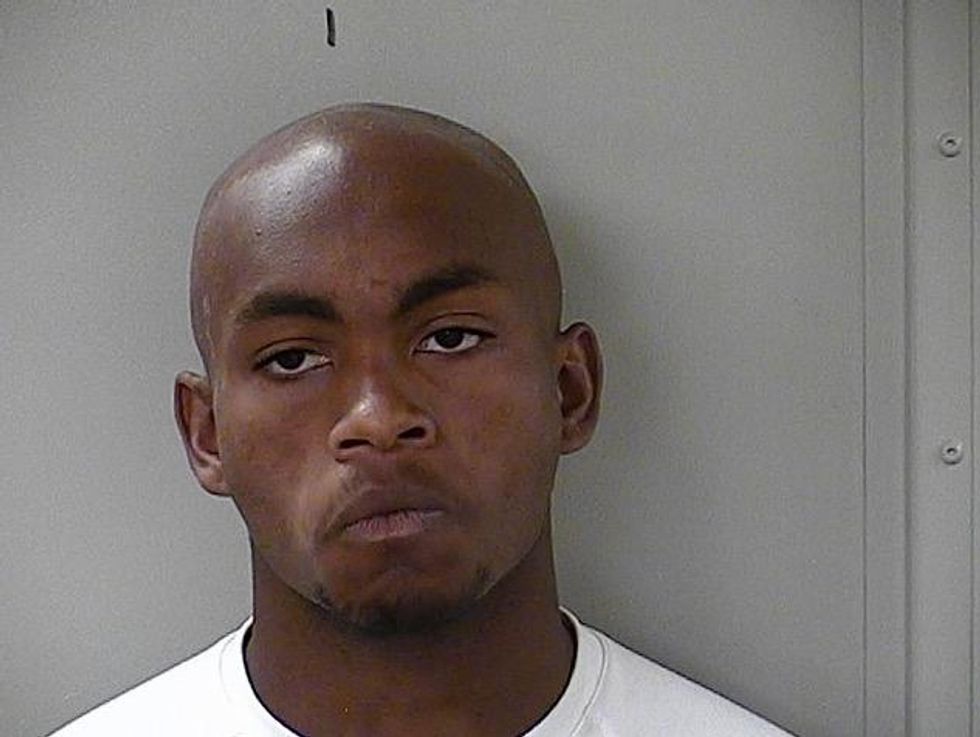 Mickal Ladd (Image source: Rutherford Co Sheriff's Office)
"A bad mistake has given everyone an opinion and now he'll just be another little black boy with a felony on his record and nobody cares," Chloe added to the station. "Nobody cares and that's the sad part about it, no one will care. No one will care that he's smart. No one will care that he's a loving person. No one will care that he wants to do better he wants more for his life no one will care. They'll just see that one bad mistake."
Bodle told WSMV videos of the attack — reportedly shot by another assailant who's cooperating with the district attorney's office — were released to him last week by the DA. The victim's parents then released a video to WZTV.
After the attack, the victim's family home-schooled their son instead of sending him back to Riverdale, WZTV reported. They decided to release the video because they want justice for their son, WSMV said.
"I've seen no repentance on the part of Mickal Ladd," Bodle told WSMV. "We want the community to be safe from him."
"When we see no remorse in his face," the victim's father added to WZTV.
(H/T: Mad World News)