Between 100 and 200 protesters against Republican President Donald Trump blocked an ambulance carrying a critically ill patient on a Connecticut highway — forcing an emergency procedure in the ambulance instead of at a hospital, state police said.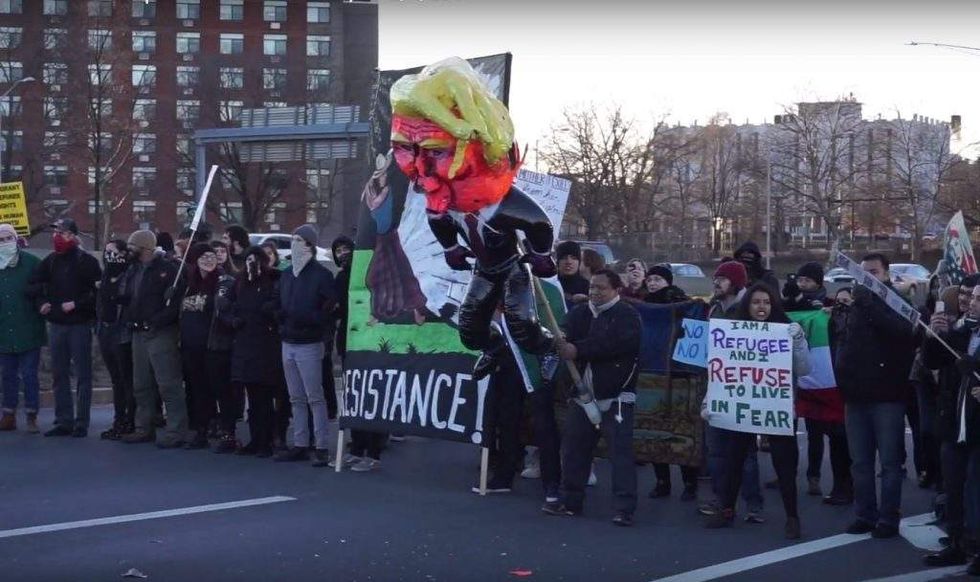 Image source: YouTube
After a request for assistance from New Haven police, WTIC-TV reported that state police on Saturday went with riot gear and pepper spray to the northbound Interstate 95 exit 47 ramp — Route 34 westbound.
But before the roadway was cleared, EMTs had to perform an emergency medical procedure on the patient in the ambulance rather than at a hospital due to the delay, state police told the station.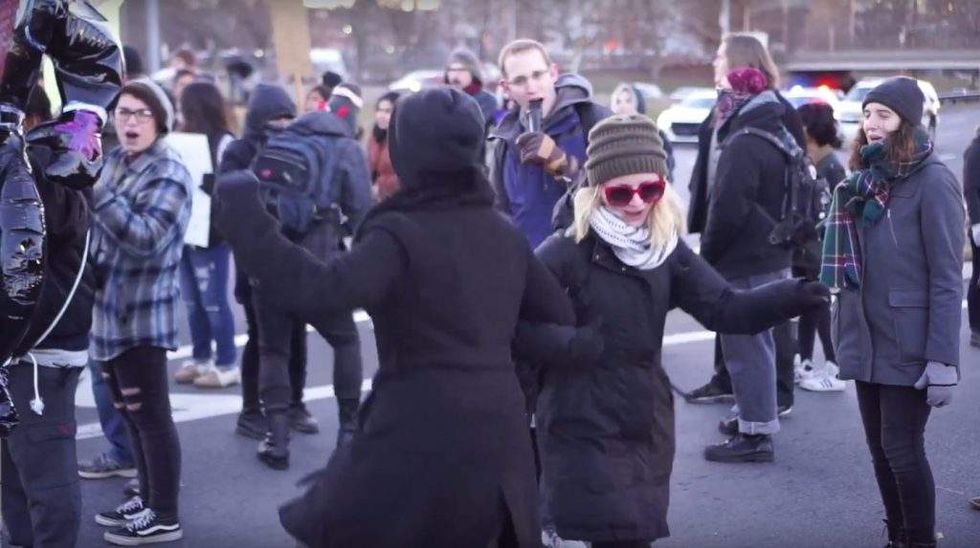 Image source: YouTube
More from WTIC:
State police and New Haven police eventually found and identified the leader of the protest, Norman Clement, 67, of New Haven, on the corner of Church and Chapel streets in New Haven.

Clement ran away from police through the crowd, knocking over several of his supporters, before being apprehended, according to state police, and Clement then actively resisted arrest and was sprayed with pepper spray.

Clement was charged with inciting a riot, disorderly conduct, interfering with an officer and reckless use of the highway by a pedestrian.

Clement was released on a $5,000 bail and was scheduled to appear at New Haven Superior Court on Monday, February 13.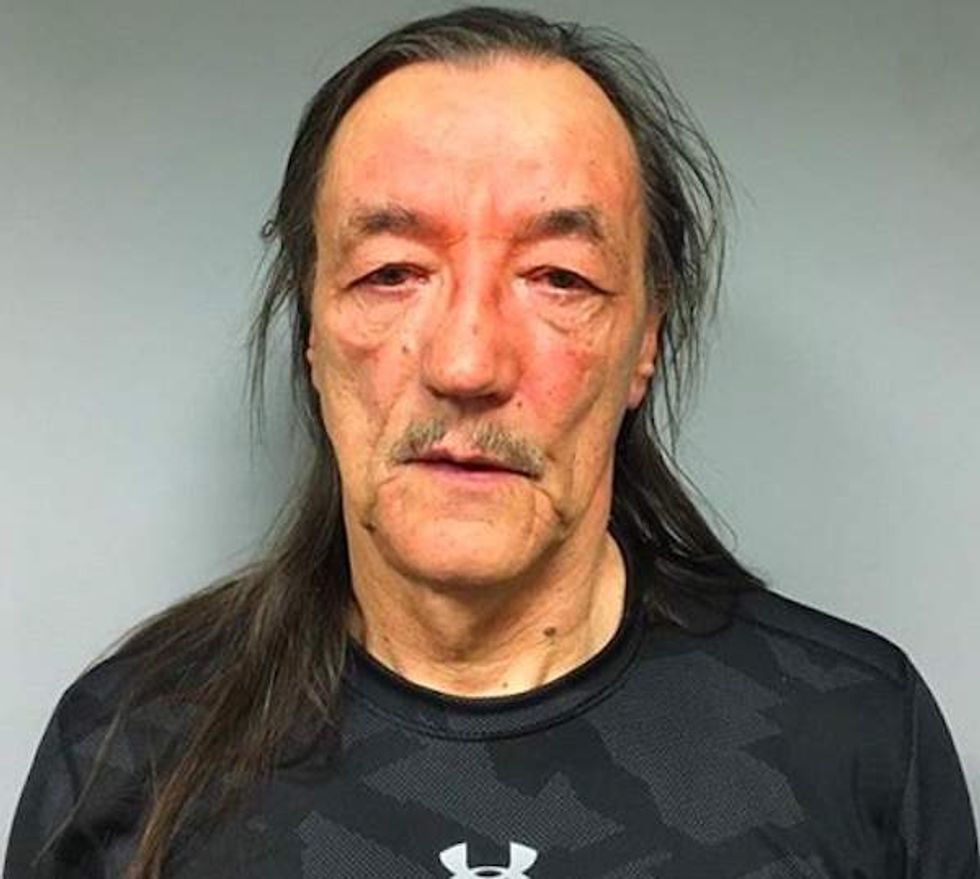 Norman Clement (Image source: Connecticut state police)
In a related incident on a city street, a New Haven police officer asked a protester to move so an emergency vehicle could get through. But shift commander Lt. Sam Brown told the New Haven Independent the man refused.
"The officers tried to guide him out of the way," Brown told the paper. "He pushed an officer trying to get back." Then police brought the man to the ground and arrested him, the Independent said, adding that he's a barista at a downtown coffee shop.
A reader commented on the Independent story, writing that "police never mentioned an emergency vehicle being stuck in traffic. On the ground protesters heard that there was someone in a car that was pregnant and the protesters opened up the lane the car was in. Much of the traffic could be seen and no flashing lights were used. Officers made that as a excuse to use force or didn't take precaution to handle the situation effectively. They were looking to show force and that was the ticket they used."
The commenter added that "police were shoving and hitting every protester they got near. It was, again, a show of force more then a concern for public safety."
The Independent also reported that state police dogs bit two city cops and a state police officer, New Haven Assistant Police Chief Tony Reyes said, adding that all three officers had minor injuries.
Here's a compilation video of the New Haven protests. (Content warning: Some rough language):
This story has been updated.