Kiarre Harris hasn't seen her two young children in three weeks.
That's because authorities took the single mother's elementary school-aged kids away from her and put them in foster care — and after New York's Buffalo Public School District acknowledged in writing to Harris that it received her letters of intent to homeschool her children.
"I felt that the district was failing my children," she told WKBW-TV, "and that's when I made the decision to homeschool."
Harris showed WKBW the documents she filed at Buffalo City Hall informing the district of her intent to homeschool her children, stamped "received" on Dec. 7, 2016. She also showed the station the letter she received from the school district's homeschooling coordinator, also dated Dec. 7.
"I spoke directly to the homeschool coordinator and she told me from this point on my children were officially un-enrolled from school," Harris told WKBW.
But then things got strange.
Harris told the station Child Protective Services called a week later wondering why her kids weren't in school.
"I told them that my kids were homeschooled now and that I could furnish the documents if they need to see them," Harris told WKBW.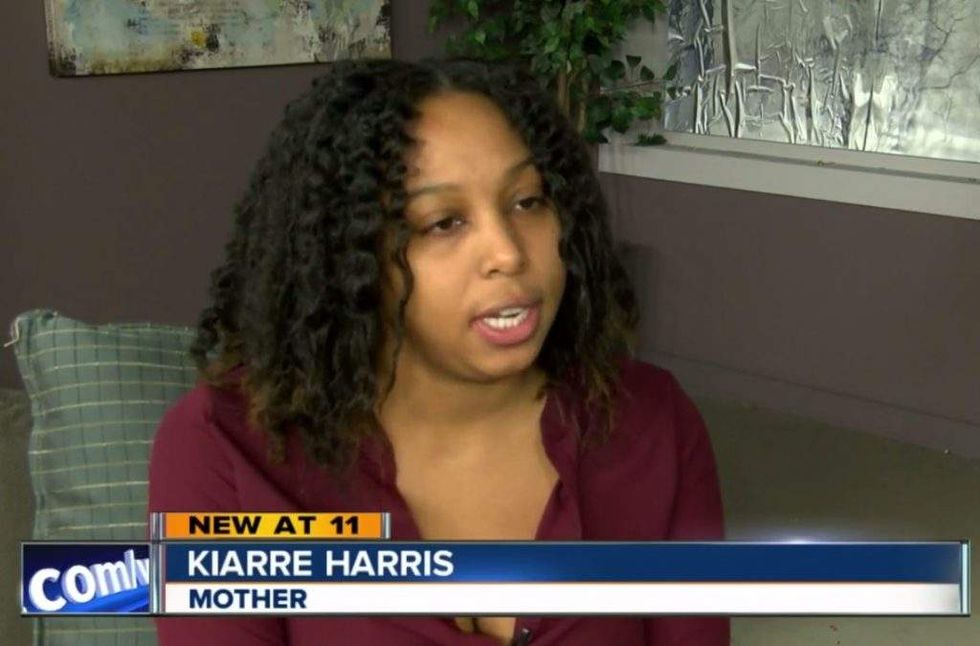 Image source: WKBW-TV video screen cap
Then she told the station that less than a month later CPS officials and police confronted her and said they had a court order to take her children.
Harris told WKBW she asked to see the court order, and when that didn't happen, she refused to give up her kids — so she said she was arrested for obstruction and her children were placed in foster care. But in a video Harris posted to Facebook on Jan. 18, she said she was handed a court order, noting charges of "neglect."
Buffalo Councilman Ulysees O. Wingo Sr. is calling on Family Court to return Harris' children to her immediately, WKBW-TV reported in a separate story. He added that it's "utterly unacceptable" that a mother was arrested for "educational neglect" because she decided to homeschool her children.
"Someone, somewhere messed up," Wingo said at a Buffalo Common Council meeting Tuesday afternoon, the station said, "and that someone needs to face the music."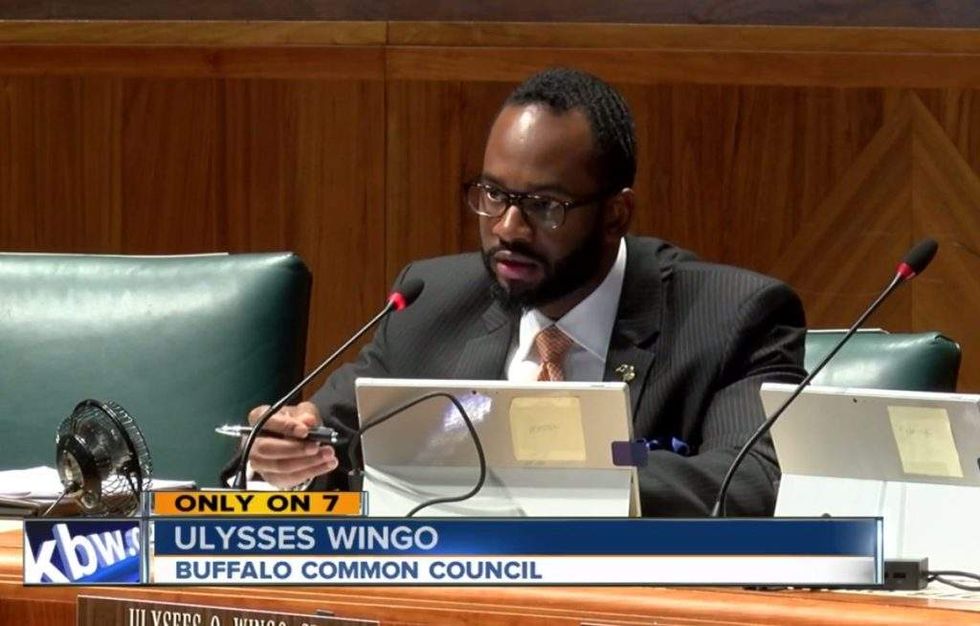 Image source: WKBW-TV video screen cap
Wingo noted that "this does not pass the smell test" and that it "looks bad," WKBW reported.
"Did anyone from the school reach out to the mother? We don't know," he added.
"A family was broken up because of someone's negligence ... somewhere along the line paperwork was not submitted which resulted in trauma for a family in the City of Buffalo," Wingo said, WKBW reported.
The Buffalo Public School District told the station that a parent must have full custody of children in order to file for homeschooling — but Harris countered that she's always had full custody until CPS took away her kids.
In addition, the district told WKBW that children are not to be taken out of school until individual education plans are approved. In that video she posted to Facebook on Jan. 18, Harris said she submitted those plans. It isn't clear if those plans were approved.
Here's the clip. (Content warning: Some rough language):
Harris' case has been sent to the Common Council's Education Committee, which will address it Wednesday, WKBW said.
(H/T: EAGNews)