NBA legend Kareem Abdul-Jabbar — an outspoken liberal who's not shy about offering non-basketball opinions — weighed in on critically acclaimed film "La La Land" for the Hollywood Reporter and said the movie's casting "sends a bigoted message."
Abdul-Jabbar doesn't necessarily believe more black people should have been in "La La Land," which has been nominated for 14 Academy Awards, including Best Picture. Instead he wrote that he was "disturbed" to see John Legend, who is black, portrayed as a jazz music "sellout" while Ryan Gosling, who is white, got to play a jazz music purist.
"Wait just a minute!" Abdul-Jabbar wrote, before asking, "The white guy wants to preserve the black roots of jazz while the black guy is the sellout? This could be a deliberate ironic twist, but if it is, it's a distasteful one for African-Americans."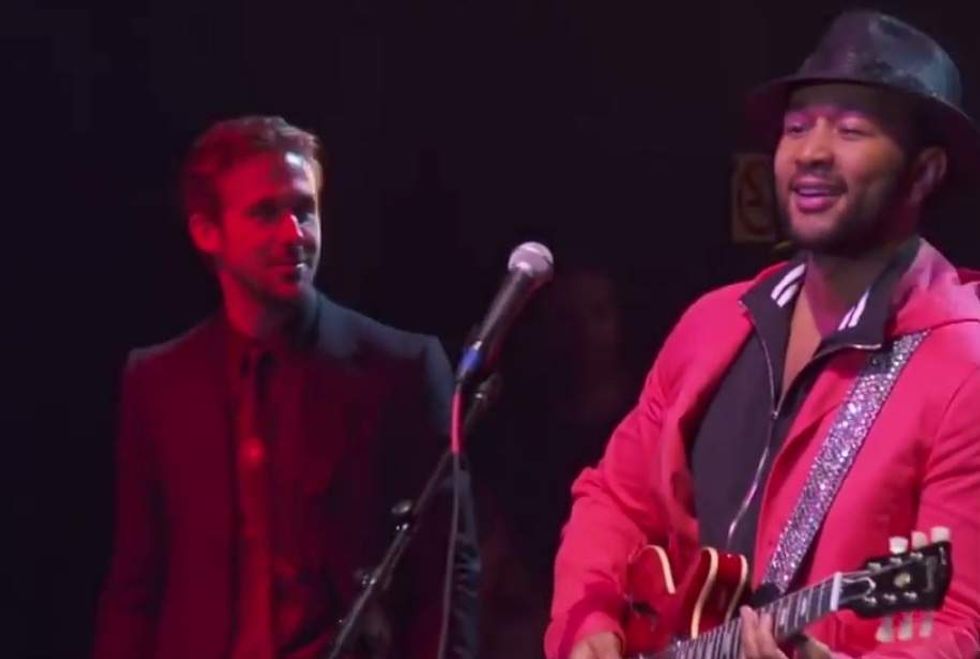 From left: Ryan Gosling and John Legend (Image source: YouTube)
Abdul-Jabbar defended the legitimacy of his assessment, given he's an "aficionado with over 5,000 jazz albums and having had my own jazz label, Cranberry Records" and knows that Hollywood has a history of portraying "marginalized people (women, people of color, Muslims, the LGBT community, etc.)" in a negative light.
"It's not that a black man can't be the sellout or the drug dealer, it's just that they shouldn't be if they're the only prominent black character in the story," he added. "Whether it's intentional or unintentional, that sends a bigoted message rippling through our society."
This story has been updated.
(H/T: The Daily Wire)