Sgt. Elor Azaria insisted his life was in danger.
A combat medic in the Israel Defense Forces, Azaria was stationed in Hebron last March when a terrorist carried out a knife attack against fellow soldiers, World Israel News reported.
The terrorist lay wounded on the ground — "neutralized," the outlet said — and then Azaria fatally shot him in the head, World Israel News added.
Azaria noted he feared for his life and thought the terrorist could have had a bomb on his body, the outlet reported, but the prosecution called what Azaria did an unlawful act of vengeance.
So an Israeli military court in Tel Aviv sentenced Azaria on Tuesday to 18 months in prison after finding him guilty of manslaughter in January, World Israel News said, adding that he also was demoted to private and got an additional 12-month suspended sentence.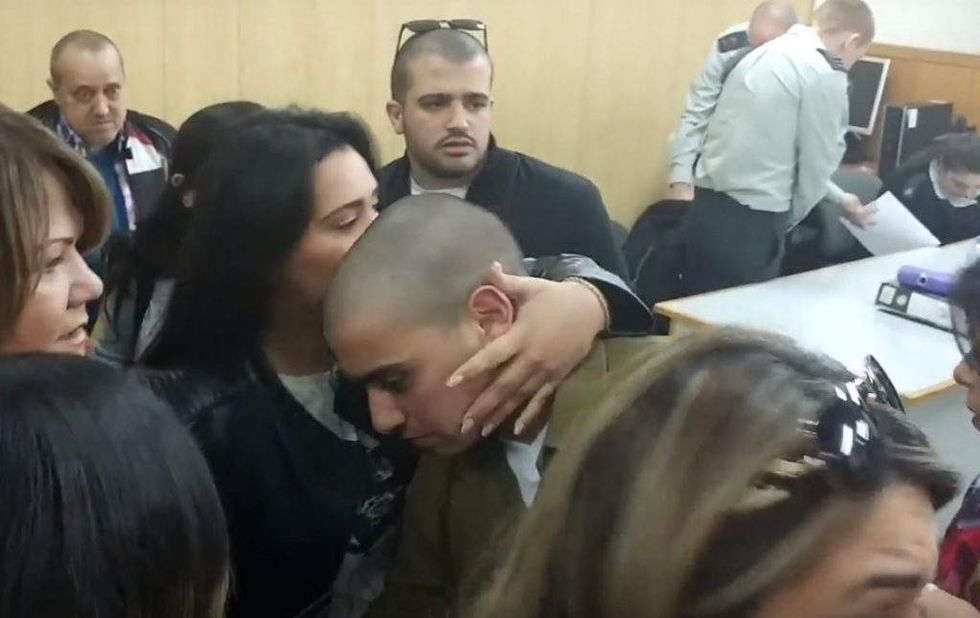 Elor Azaria after his sentencing. (Image source: YouTube)
The court doubted Azaria's version of events, the outlet said, adding that it relied on accounts from other soldiers and commanders who questioned his act.
One soldier testified that Azaria asked before his shooting, "How is it that my friend was stabbed and the terrorist is still alive?" the New York Times reported, adding that a commander recalled Azaria saying after the shooting that the "terrorist deserved to die."
Still the court — saying Azaria was a good soldier who suffered from emotional stress after the shooting and didn't get proper treatment for it, World Israel News reported — gave him the shortest sentence the law allows. The outlet said the prosecution wanted three to five years in prison.
Some Israeli officials have called for Azaria's pardon, including Prime Minister Benjamin Netanyahu.
"This is a difficult and painful day for us all," Netanyahu said in a January Facebook post supporting a pardon, the Times said, adding that Israel's president or Army officials can issue a pardon.
World Israel News said a poll following Azaria's conviction indicates 70 percent of the Israeli public favors his pardon.
After his sentencing, Azaria's family sang Israel's national anthem in the courtroom. He was seen smiling much of the time afterward:
(H/T: Allen B. West)