After President Donald Trump's signed an executive order on immigration and refugees last month, Starbucks pledged they would hire 10,000 refugees over the next five years.
"We are living in an unprecedented time, one in which we are witness to the conscience of our country, and the promise of the American Dream, being called into question," Starbucks CEO Howard Schultz said at the time.
But now, their decision has apparently backfired.
From Yahoo Finance:
Starbucks' brand has taken a beating since the company announced plans to hire 10,000 refugees worldwide in the next five years in response to Donald Trump's executive order intended to prevent refugees from entering the US.

The coffee giant's consumer perception levels have fallen by two-thirds since late January, according to YouGov BrandIndex.

The perception tracker measures if respondents have "heard anything about the brand in the last two weeks, through advertising, news or word of mouth, was it positive or negative." In Starbucks' case, perception is still overall positive, but significantly lower than it was prior to CEO Howard Schultz published a public letter outlining the company's plans to give refugees jobs.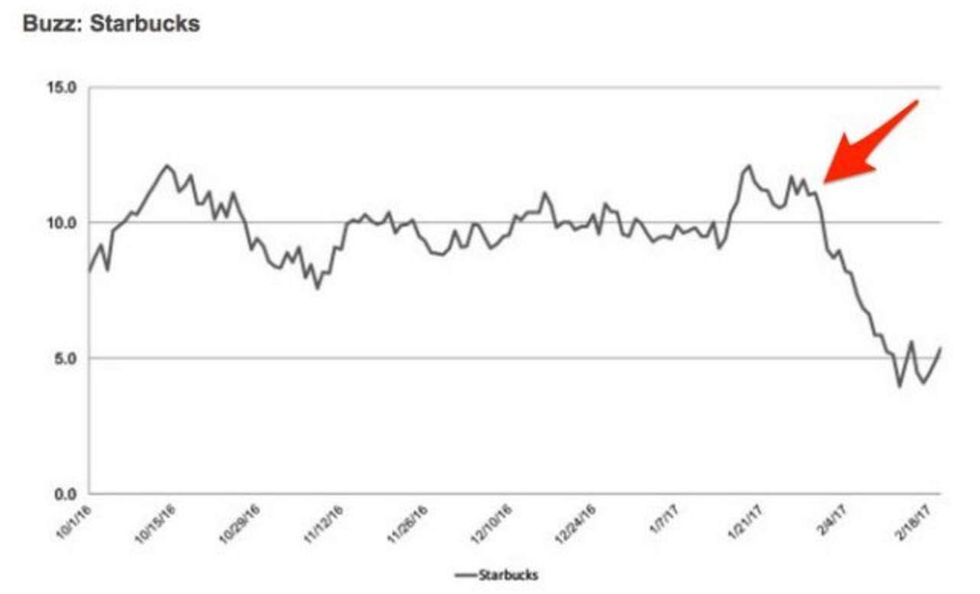 Image source: YouGov
This isn't the first time Starbucks has found controversy after announcing a company-wide initiative. In 2015, Schultz announced the "Race Together" initiative where baristas would push customers to engage in dialogue about race relations.
However, that initiative also quickly backfired and they ended it.