Stan Lee is an indisputable comic book legend. Spider-Man. Iron Man. The Hulk. Daredevil. The Fantastic Four. Those characters (and many more) are his.
To mark International Women's Day on Wednesday, the 94-year-old Marvel Comics icon took to Twitter and gave a shout-out using artwork featuring "The Superhero Women."
While most folks applauded Lee, others were less than thrilled with his tweet.
It seems the female characters on Lee's 1970s cover aren't quite diverse enough.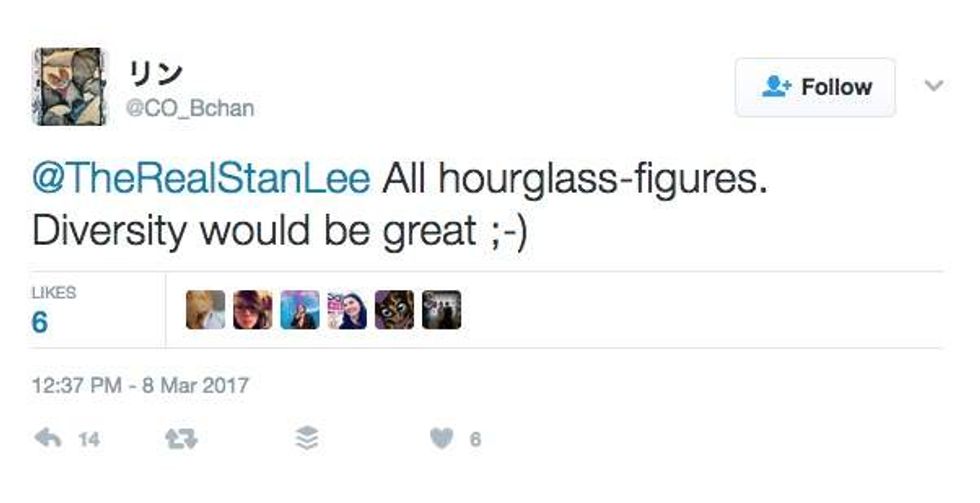 Image source: Twitter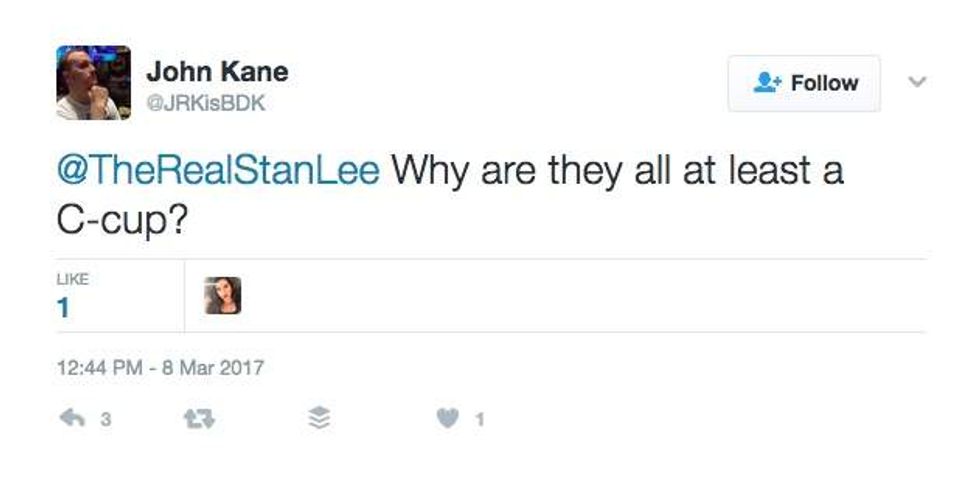 Image source: Twitter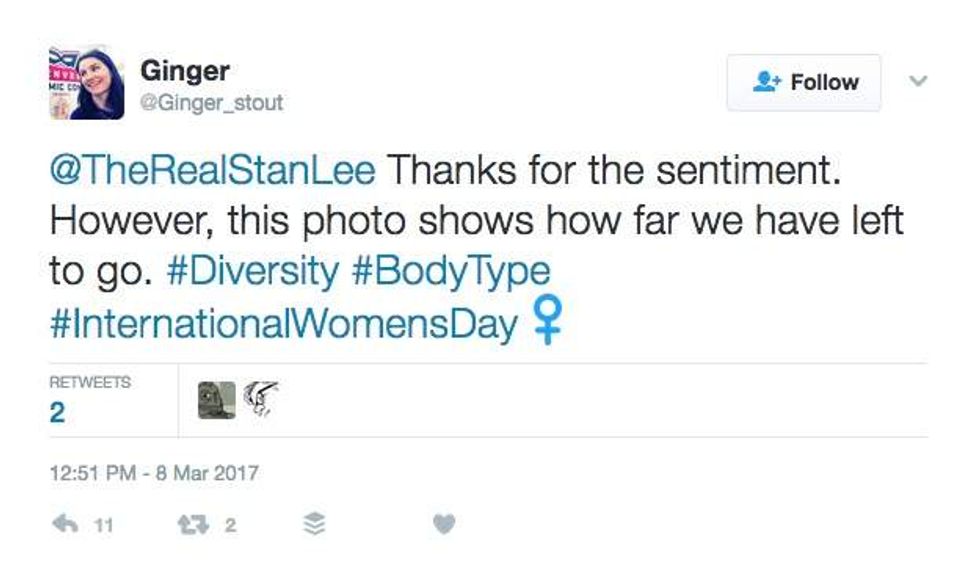 Image source: Twitter
A few folks, however, told the detractors to ease up: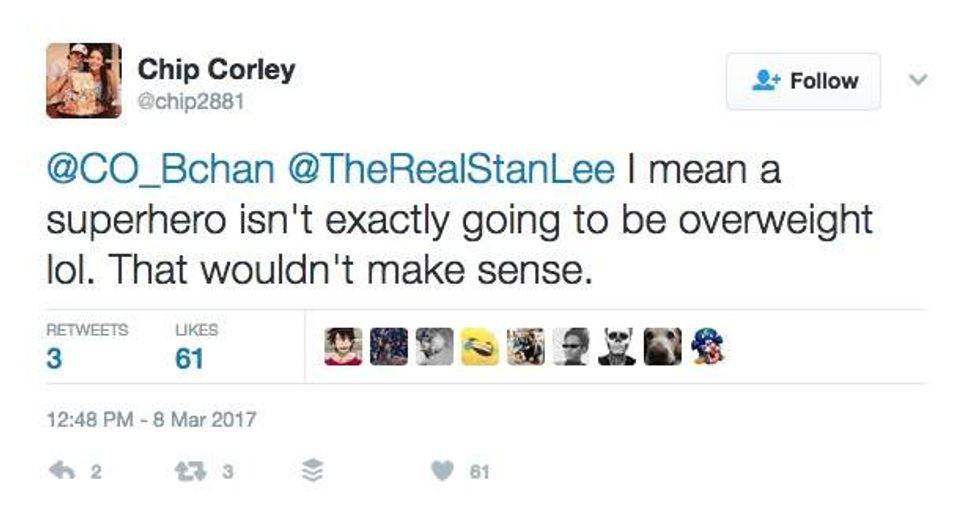 Image source: Twitter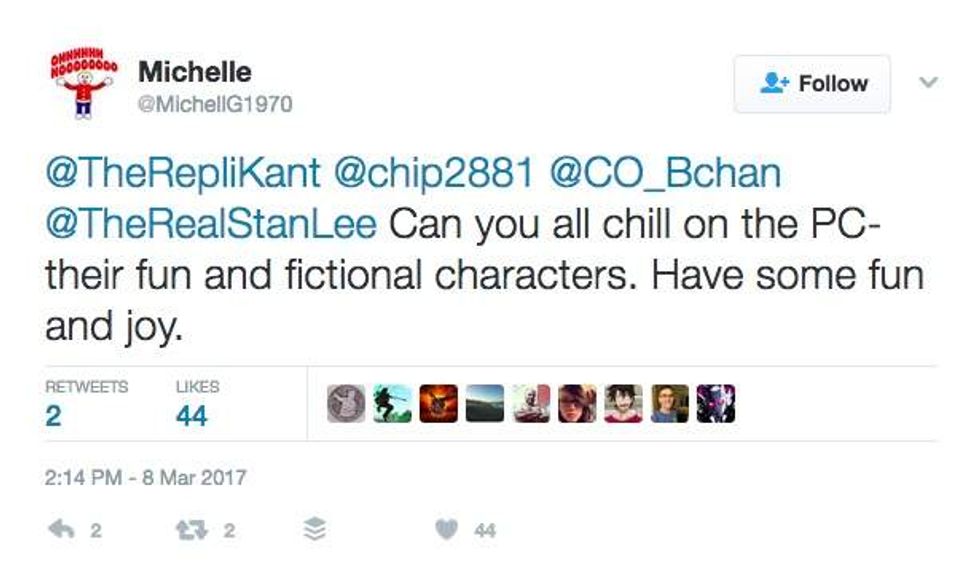 Image source: Twitter
Geekscape said that after Lee founded Marvel in 1961, he placed female characters in prominent superhero roles. The outlet noted that "all three of the major team books of the early Marvel Universe (The Fantastic Four, The X-Men and The Avengers) had at least one prominent female character."
Also, Geekscape noted that "the Invisible Girl, Marvel Girl and Scarlet Witch were in fact the most powerful members of their respective teams. So right there, that's what Stan Lee did right."
And Lee said in a 2015 interview that more women characters were on the way.
"I wish I could tell you what they are, but they're still on the drawing board," he said. "But, yes. We think that there's no reason why there can't be more female superheroines and that's what our objective is ... to create them."
(H/T: Heat Street)