The rescue of an elderly woman was caught on camera Wednesday after a man got out of his car to save her from being hit by a speeding locomotive.
Dashcam video captured a man leaping from the driver seat of his car while waiting for an NJ Transit commuter train at a railroad crossing in Saddlebrook, N.J., according to NJ.com.
"I'm watching and I see her going across and I'm like, 'This isn't feeling right,' " Jon Mango told WABC-TV.
As the railroad crossing lights started to flash and the commuter train sounded its horn, the woman was still on the tracks, relying on two separate canes to help her walk. That's when Mango knew he had to act.
"I saw the train was really coming. I sprinted onto the tracks, and I pulled her by the arm," Mango said.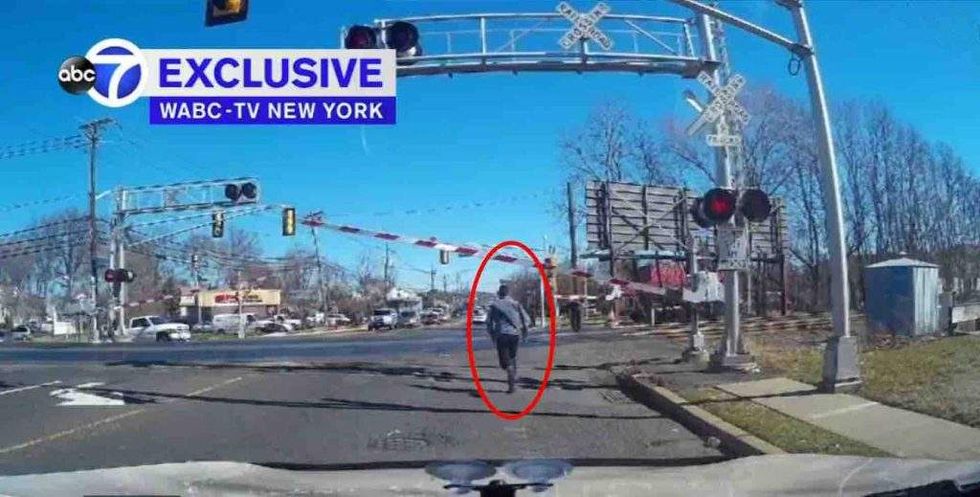 Image source: WABC-TV
But Mango said the woman acted scared, like he was trying to hurt her instead of help her. With little time to lose, Mango said he grabbed the woman's arms and "really tried pulling her." Another man was then seen running over to help Mango get the woman out of harm's way.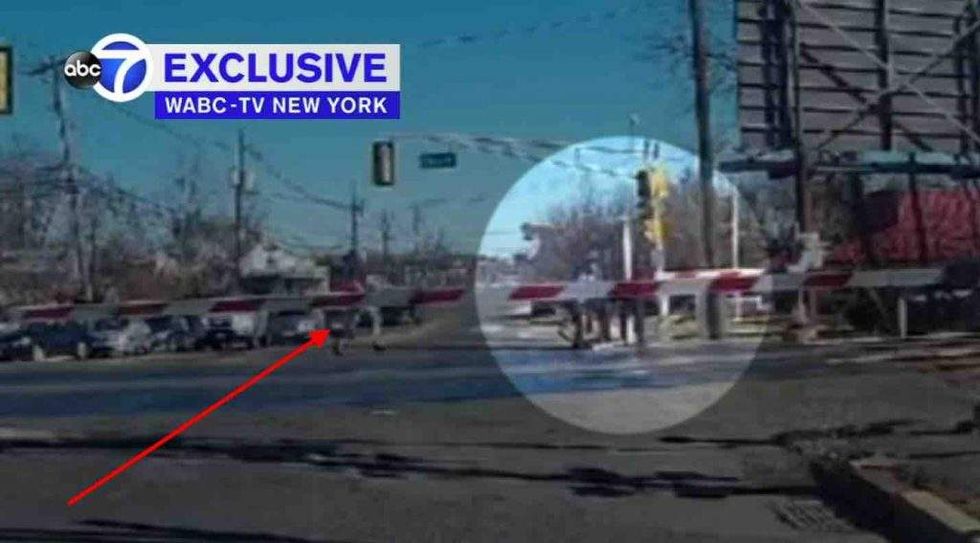 Moments later, the dashcam footage from inside Mango's car shows the train speeding past the exact same point.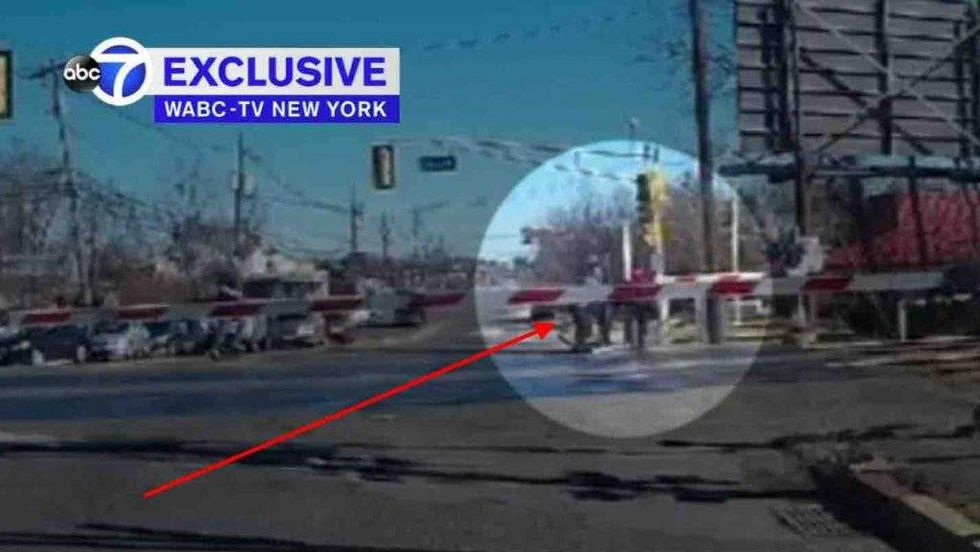 Image source: WABC-TV
Emergency responders were called to the scene and took the woman to the hospital as a precaution. No one was seriously injured.
Police reportedly called Mango's employer to tell them what had happened, but Mango maintained that what he did was nothing special.
"I'm not a hero, I'm not anything. I just saw something and something needed to be done," Mango told WABC.
And in bizarre twist, Mango said that while he did not know the woman he rescued, he had come across the woman at a drive-thru earlier that day.
Never, in his wildest imagination, did Mango expect he would ever see the woman again, much less save her life.