With her son deployed overseas, one upstate South Carolina mother is on a unique mission — to collect as many Hawaiian shirts as possible.
Gwen Pollard said her 24-year-old son, Rusty Carter, certainly doesn't ask for much. When he went to basic training and didn't have access to music and television, he asked his mother to send him copies of song lyrics. She obliged.
Now that he's stationed overseas at a location Pollard could not reveal, he has another request of his mother — Hawaiian shirts.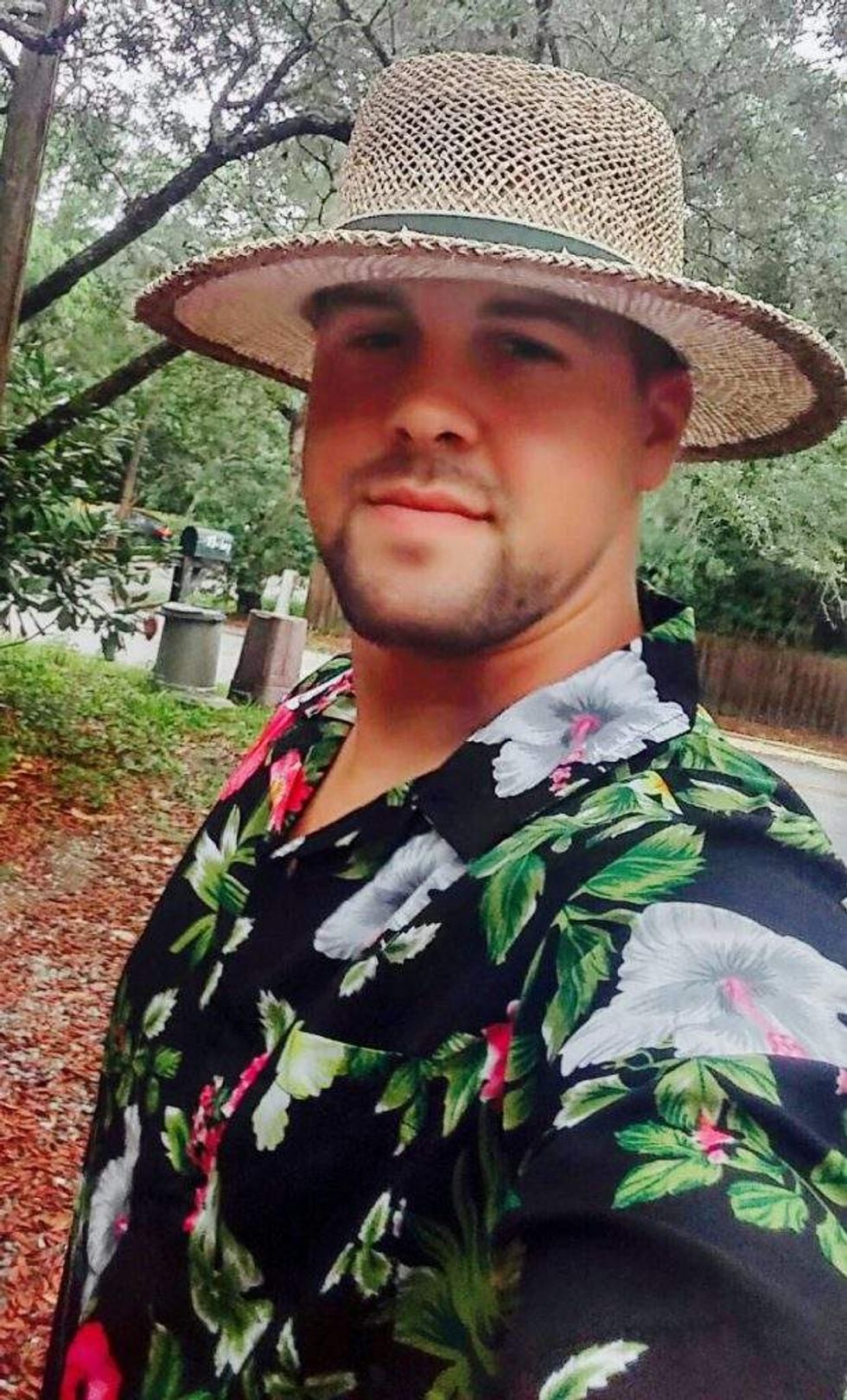 Rusty Carter is trying to collect 300 Hawaiian shirts for his buddies. (Image provided to TheBlaze)
"[Carter] called me the other day when they got [to their location] and said they're getting acclimated to where they are," Pollard said. "He said they could wear civilian clothes, and he came out wearing a Hawaiian shirt and straw hat."
The others stationed in Carter's unit good-naturedly laughed at his attire, Pollard said. And when his brightly colored shirt raised spirits, Carter asked his mom to send more shirts.
"He called and said, 'You don't have to send me snacks, you don't have to send me anything, but can you just send me Hawaiian shirts?' He said he didn't care if they were from Goodwill or used or from somebody's closet," Pollard recalled. "If we can just get a bunch of his buddies some Hawaiian shirts, it would put a smile on their faces."
"It's just something fun in some dark days over there," Pollard said.
And then Pollard asked her son how many shirts she needed. His answer: about 300.
So Pollard is on a mission to find hundreds of Hawaiian shirts to send her son and his fellow troops overseas, enlisting the help of local businesses, churches and Chick-fil-A restaurants in upstate South Carolina. Several drop-off sites have been designated at businesses in Fort Mill, Townville, and Mauldin, South Carolina.
Shirts can also be sent or dropped off at Equipped for Life,  at 1009 Grove Road in Greenville, South Carolina.
"It's just something small so we can brighten their day a little bit and give them something to laugh about," Pollard said. "These boys wouldn't normally wear these shirts out in public, but it's something fun for them."