A set of signs posted on a Minnesota college campus last week spoke plainly: "A notice to all white Americans. It is your civic duty to report any and all illegal aliens to U.S. Immigration and Customs Enforcement. They are criminals. America is a white nation."
Outrage followed at Gustavus Adolphus College in St. Peter, Minnesota. The signs were ripped down after only a few minutes, KMSP-TV reported, and students were angry.
Jimmy Pixley told the station he has "a few friends who are actually people of color who are very afraid, just because of that post."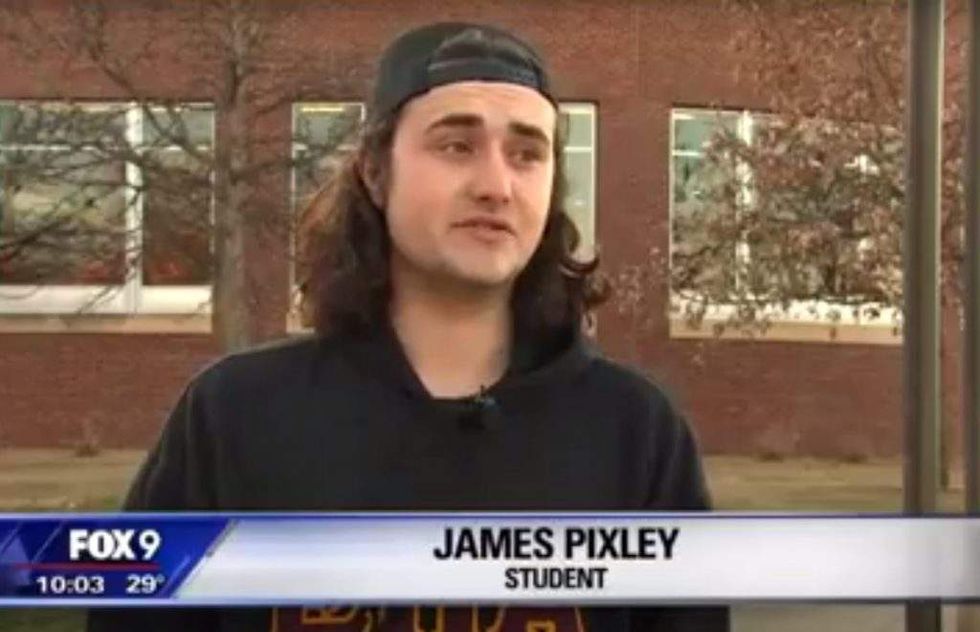 Image source: YouTube screen cap
Michelle Thompson posted a photo of one of the signs on Facebook and urged fellow graduates to tell former professors the signs are "intolerable" and ask that they "take five minutes from tomorrow's lesson plan to talk about how f***ed up this is with their students."
She added, "I know warriors on campus who will organize for those this has harmed; however, it's also our job as alumni to hold the institution as a whole accountable, especially when acts of hatred have gone viral."
But the next day, Thompson said a friend who's a student at Gustavus Adolphus got a message from the school's dean of students, JoNes VanHecke, saying the signs were "part of a series of educational 'invisible theater' events taking place this week that have been planned by I Am We Are theater troupe, the Diversity Leadership Team, and the Bystander Intervention Committee" and "NOT an actual hate/bias incident."
"I cannot thank you enough for the action that you have taken by filing a report and making sure that the incident was brought to the attention of the college," VanHecke's note to Thompson's friend said. "Your action as a bystander demonstrates that Gustavus students care about each other and their collegiate environment and are willing to take a stand against hate and bias."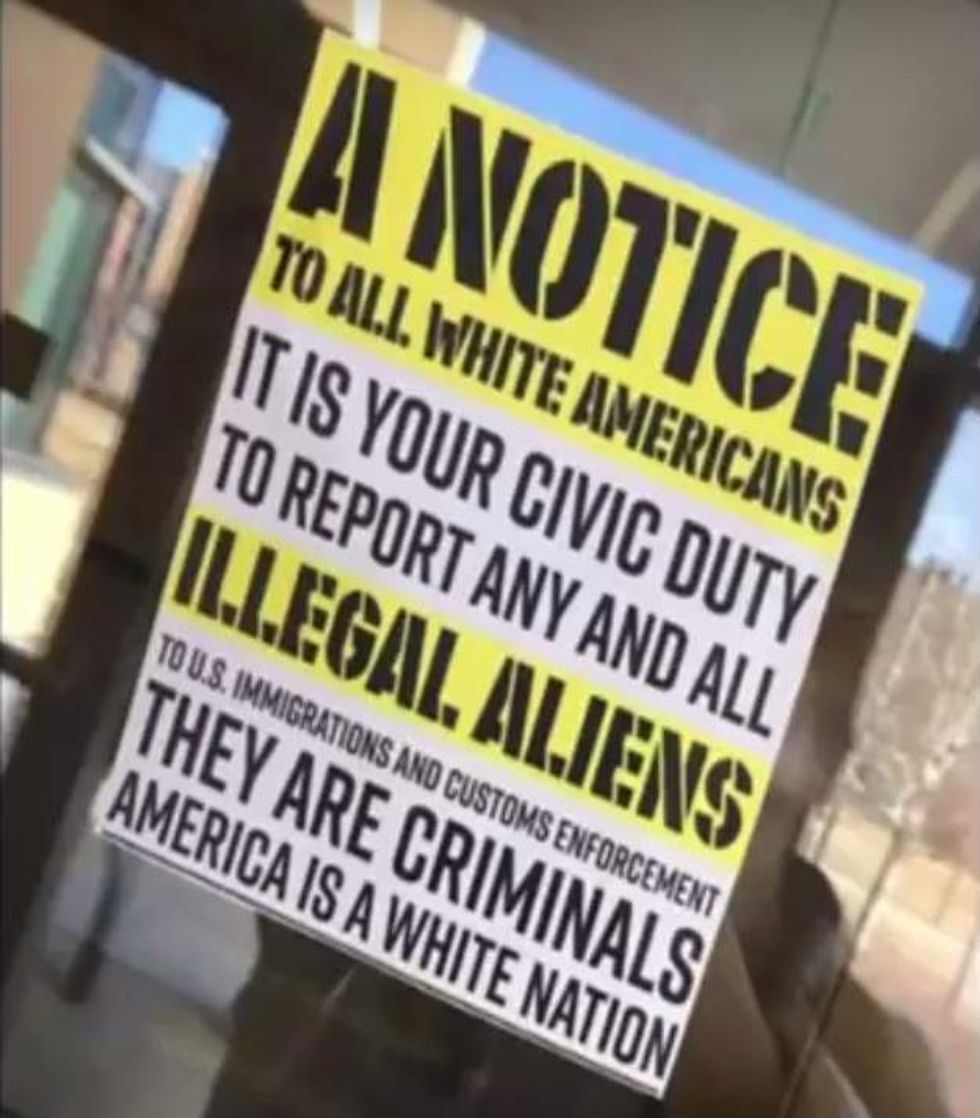 Image source: YouTube screen cap
Thompson, previously infuriated at the signs, was now angry at her former school.
"To allow an experiment like this to take place is inhumane," she wrote on Facebook. "I expect more from the administration of an institution of higher education."
The Diversity Leadership Council stated its members posted the signs "to help educate our peers and campus community about issues of bias, and the importance of being an active bystander. We want to help put an end to bias-related incidents that happen on our campus, social media, and in our communities by forcing individuals to have dialogues about forms of hate and bias.
"We hope that members of the campus community will reflect on today's events and join us in ensuring that no one student or group of students are ever a victim of this form of discrimination," the statement continued, adding an apology to "those who were negatively impacted" by the stunt.
One person offered a stark counterpoint on social media, Campus Reform said: "Sometimes I walk around crowded theaters yelling 'fire!' I do it because I want to create awareness; thus no punishment is warranted."
(H/T: The Daily Wire)