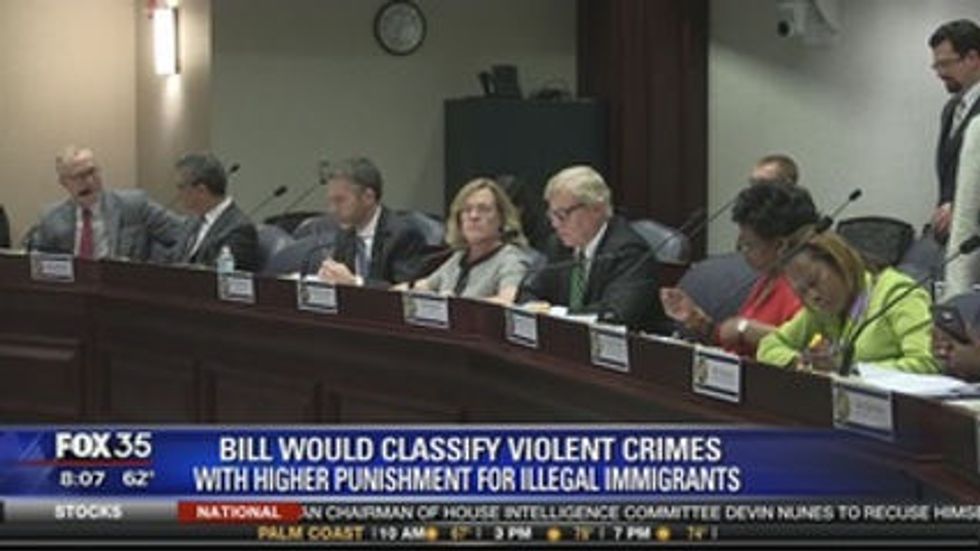 Florida lawmakers in the state House and Senate have introduced identical bills that would give harsher sentences to those convicted of violent crimes who are in the country illegally. The bill would also penalize local governments in the state who adopt "sanctuary" policies and put an end to the state's participation in the federal refugee resettlement program.
Florida Republican state Rep. Dane Eagle, an author of the bill, told The Tallahassee Democrat that the bill is a secondary measure to work in conjunction with President Donald Trump's proposed immigration policies and provide additional protections.
"The bill keeps them locked up longer so they are not committing crimes and perhaps when the federal government does decide to step up, they will know where they are," Eagle said.
The proposed bill would automatically ramp up the charges for illegal immigrants suspected of committing crimes, for example, a first-degree misdemeanor would change to a third-degree felony if the suspect being charged did not have legal authority to be in the country.
Opponents of the measure argue that it is unconstitutional and unfairly discriminates by treating offenders differently because of legal status.
"This bill as it is formed falls short, as it will most likely be found to be unconstitutional," said Democratic state Rep. Robert Ascencio.
Eagle argued that the Constitution is what gives Florida the authority to pass the measure.
"The problem here is illegal immigration," he said. "Our duty is to uphold the Constitution, and the first line of that Constitution is to ensure domestic tranquility."
The bill takes a hardline stance against local municipalities who act as "sanctuary cities" to illegal immigrants, penalizing them for not enforcing federal immigration laws. A refusal to detain an illegal immigrant wanted by federal authorities past their release date would count as a violation under the proposed measure.
The Senate bill has already passed through two committees, and the bill in the House needs to pass through one more committee before it reaches the floor for a full vote.