Drexel University professor George Ciccariello has a history of saying outlandish and offense things, including making horribly racist remarks, but this time, the radical leftist professor decided to take aim at the United States' men and women in the armed forces.
According to a tweet by Ciccariello, as people boarded a flight he was on, one passenger gave up a seat in first class to a soldier in uniform. This act was apparently enough to enrage Ciccariello, who said he was "trying not to vomit" in response to the generosity.
"Some guy gave up his first class seat for a uniformed soldier. People are thanking him. I'm trying not to vomit or yell about Mosul," his tweet read.
Naturally, this was met with a slew of backlash.
You tried not to vomit or yell? No, you just sat there quietly like a little bitch. Ignored, irrelevant, wishing you were a man. @ciccmaher

— Kurt Schlichter (@Kurt Schlichter) 1490760104.0
Ciccariello had received quite a bit of infamy last year when he tweeted "All I want for Christmas is White Genocide."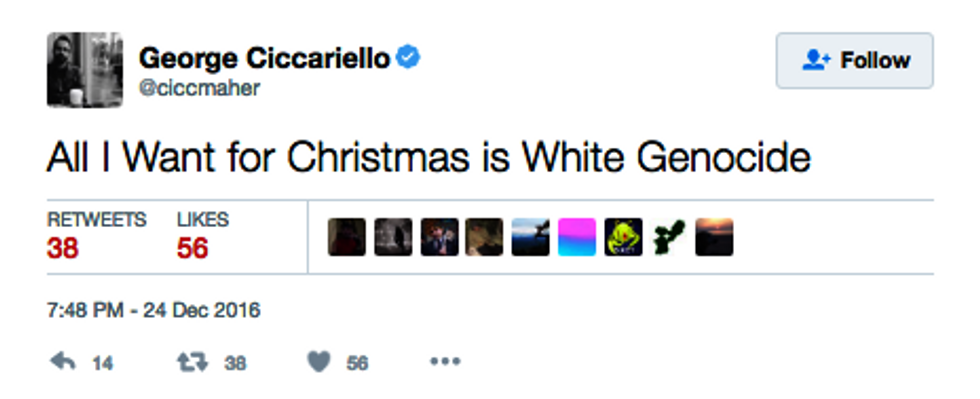 The outrage generated by the tweet was enough that Ciccariello responded by saying that it was a joke and that his critics are the "violent racists." However, Ciccariello has also said that the slaughter of some 4,000 white people during the Haitian Revolution was "a good thing indeed."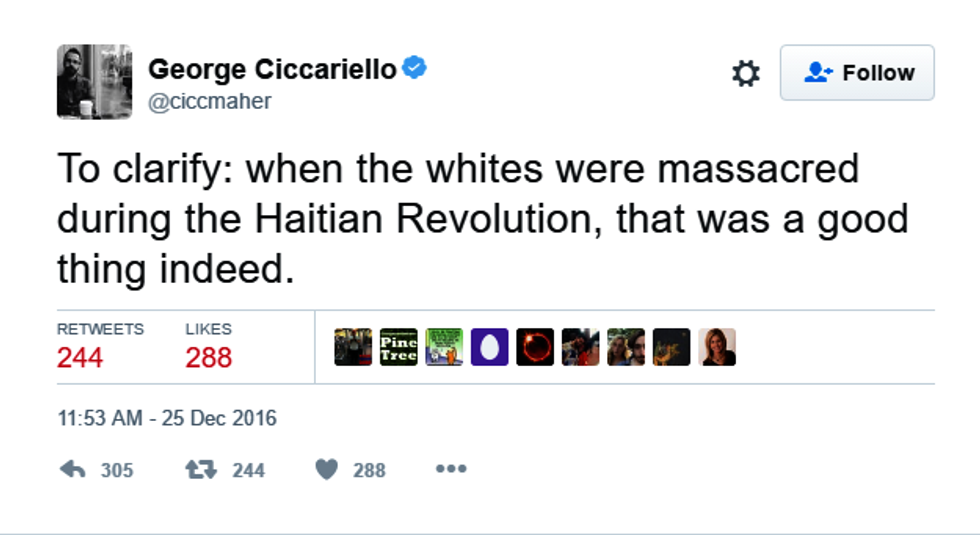 Drexel University has previously been made aware of Ciccariello's comments, but will allow him to keep his position at the university because  his tweets fall under the category of "protected speech."
Interestingly enough, Drexel University does not extend this same protection of free speech to students, who are instructed not to say or create material that is denigrating to a person or group of people.