Officials at a North Carolina school suspended a kindergarten student for playing with a "stick gun" on the playground.
Caitlin Miller, who is 5 years old, was playing a game of "King and Queen" with two of her classmates Friday at J.W. McLaughlin Elementary School in Raeford, North Carolina. The little girl was pretending to be a guard trying to keep out intruders from entering the kingdom where the king and queen were when she spotted a stick in the shape of a gun, picked it up, and imitated firing the "weapon," WTVD-TV reported.
The girl's mother, Brandy Miller, later received a call from the school principal, saying her daughter had posed a "threat" to other students.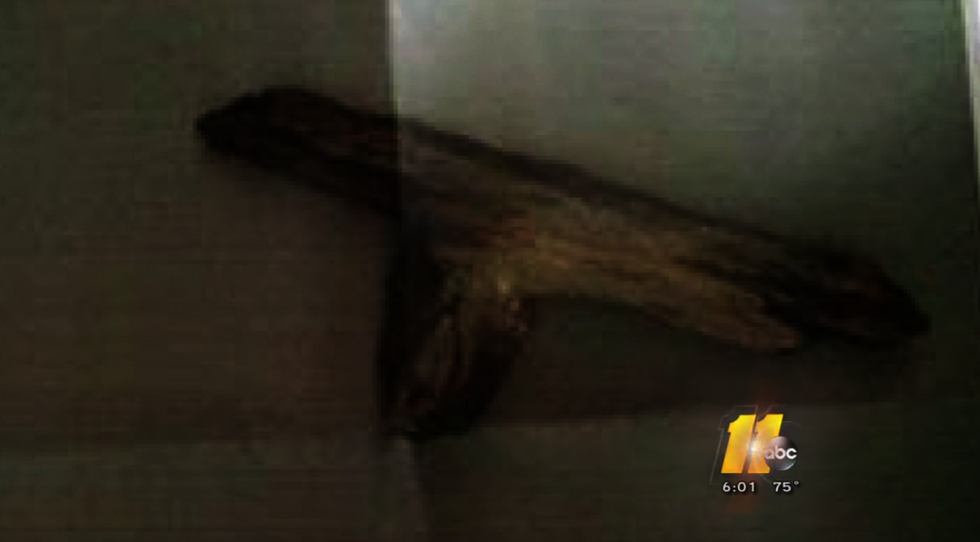 Image source: WTVD-TV
In a statement to WTVD, the school cited its "zero tolerance" policy for such behavior:
Hoke County Schools will not tolerate assaults, threats or harassment from any student. Any student engaging in such behavior will be removed from the classroom or school environment for as long as is necessary to provide a safe and orderly environment for learning.
Morgan Norwood, a reporter for WTVD, tweeted out a photo of the letter that Miller received from assistant principal Brooke Griffie.
The letter stated that the girl was suspended for one day for "turning a stick into a gun and threatening to shoot and kill other students."
This is the playground where a 5 yr. old found a stick that school officials say resembled a gun. She was suspended… https://t.co/25PkoEhybP

— Morgan Norwood (@Morgan Norwood) 1490716343.0
Miller said she wants the school to apologize to her daughter and asserted that nobody at the school explained to Caitlin why she was disciplined.
"One minute she's playing with her friends, and the next her teachers are dragging her to the principal's office," Miller said. "She's confused."
The mother said she knows why the school was so quick to act. However, trying to explain that reason to her 5 year old was more difficult.
"We know why it's bad. We watch the news, but then I have to tell my kid you're not allowed to play like that in school because people do bad things to kids your age," Miller told WTVD-TV.
"You can be 5 and have an imagination," Miller said.