An Oklahoma mother is outraged after she said her 16-year-old daughter got a birth-control implant in her arm from a Tulsa clinic during a trip there arranged by her daughter's school.
"Had I known that this field trip was for her to get that done, I would not have allowed her to go," Miracle Foster told KOKI-TV.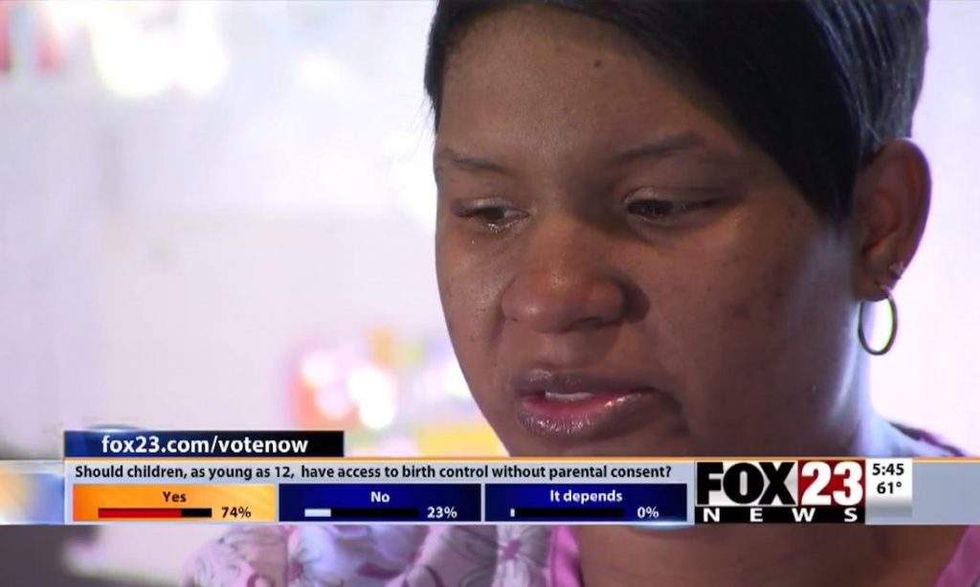 Miracle Foster (Image source: KOKI-TV video screen cap)
Foster told the station that it all started after her daughter attended a Youth Services of Tulsa sex-education presentation at her school, Langston Hughes Academy for Arts & Technology.
Foster's daughter and other girls apparently wanted more information, so the school arranged for the clinic to pick them up from campus and take them to the clinic, KOKI said.
While at the clinic, Foster told the station that her daughter got a three-year Norplant implant without parental consent.
"I just did not expect this," she told KOKI. "And like I said, that was not a choice. My child went on a field trip, and she came back with this in her arm."
Rodney L. Clark, the principal at Langston Hughes, told a different story. Clark told KOKI that he called Foster as a courtesy to get permission for her daughter to go to the clinic — and that it wasn't a field trip but an annual sex-ed session.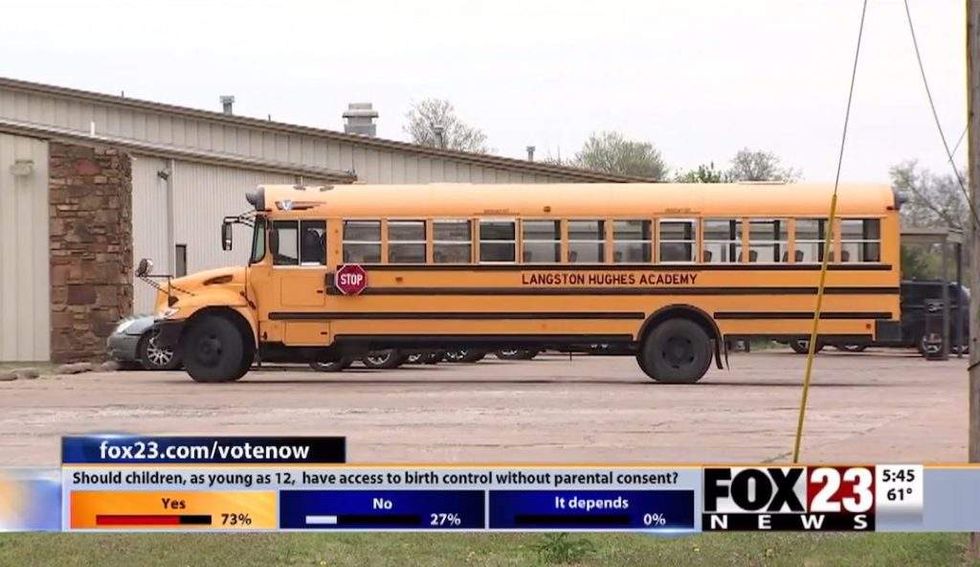 Image source: KOKI-TV video screen cap
Youth Services of Tulsa told the station it's not required by law to tell parents if it gives contraceptives to minors — although the clinic said it does get occasional complaints from parents who aren't aware of the law. KOKI added that Title X federal guidelines allow youths as young as 12 to get birth control without parental consent.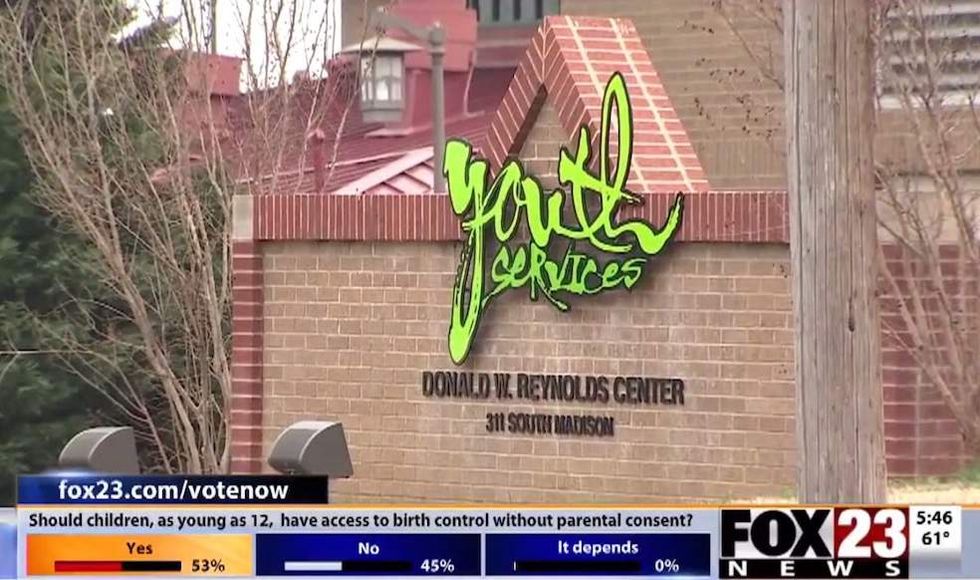 Image source: KOKI-TV video screen cap
Clark said the school works with Youth Services of Tulsa and lets students leave campus for these sessions, the station said. The clinic said it's been in partnership with Langston Hughes since 2013.
Foster was unmoved: "I just feel like my rights as a parent were violated," she told KOKI.
Clark told the station that the school doesn't know the specifics of what happens at the clinic, as the clinic's discussion with students are private.
The principal added the following statement to KOKI:
This was not a field trip. Youth Services of Tulsa does an annual in-service on Sex Education. They offer students an opportunity to contact them on their own for more information. The parent gave her child permission to leave the school. Under Title X, once young people are at the clinic and are of reproductive age, they can make decisions on their own without parental consent. As you can understand this situation involves a minor and we do not release information about students. Nevertheless, the student was well within their rights of Title X which is a federal guideline that provides reduced cost family planning services to persons of all reproductive age.
The mission of Langston Hughes Academy is to "enhance the development of at-risk students in grades 9-12 through graduation and acceptance into college or career technical institutions," its website says.
Check out analysis of this issue by TheBlaze's Mike Opelka on radio:
This story has been updated.
(H/T: Conservative Tribune)