After Minnesota school bus driver Glenn David Johnson was arrested and charged last week with molesting two teenage girls in his home, KARE-TV took a deeper look into his past and discovered Johnson pleaded guilty to child molestation two decades ago.
Which raises the question: How did the 52-year-old Johnson get a job that puts him in direct contact with kids, some as young as elementary schoolers?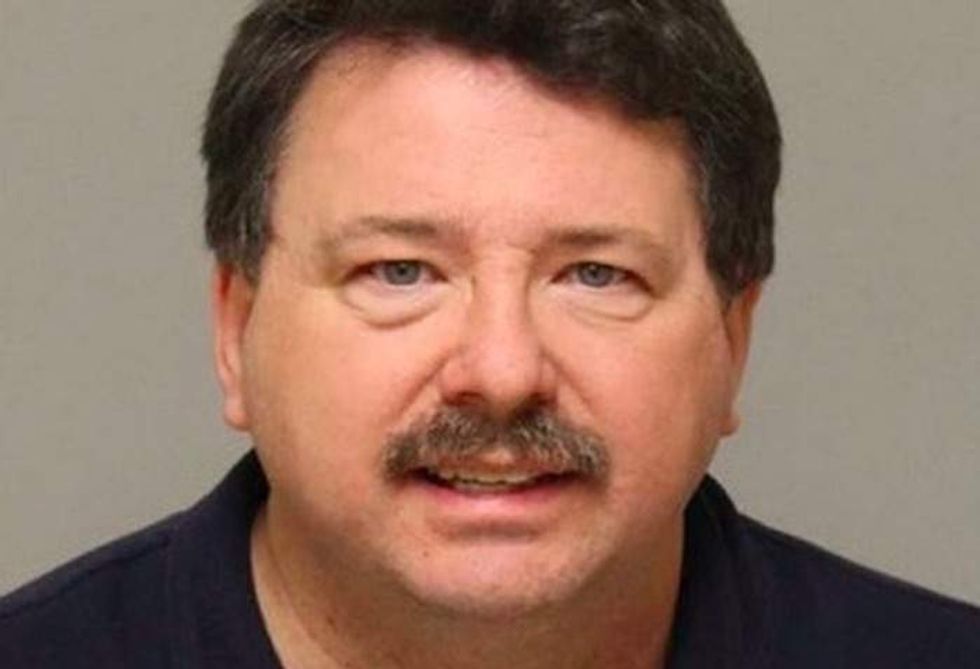 Glenn David Johnson was charged with molesting a child in 1998. (Image source: Anoka County Sheriff's Office)
In 1998, Johnson — then 32 — was charged with molesting a 14-year-old girl, KARE reported, adding that a police report stated he admitted to rubbing the girl's vaginal area.
"OK where did you touch her on her body, do you remember?" investigator Jodi Wallin asked Johnson in a recorded interview, the station said.
"Yeah in between her legs," Johnson answered, KARE reported, citing a transcript of the interview the station obtained.
The station reported that because of complications with the victim, Johnson pleaded guilty but got a "stay of adjudication" — a plea bargain in which one avoids a formal conviction.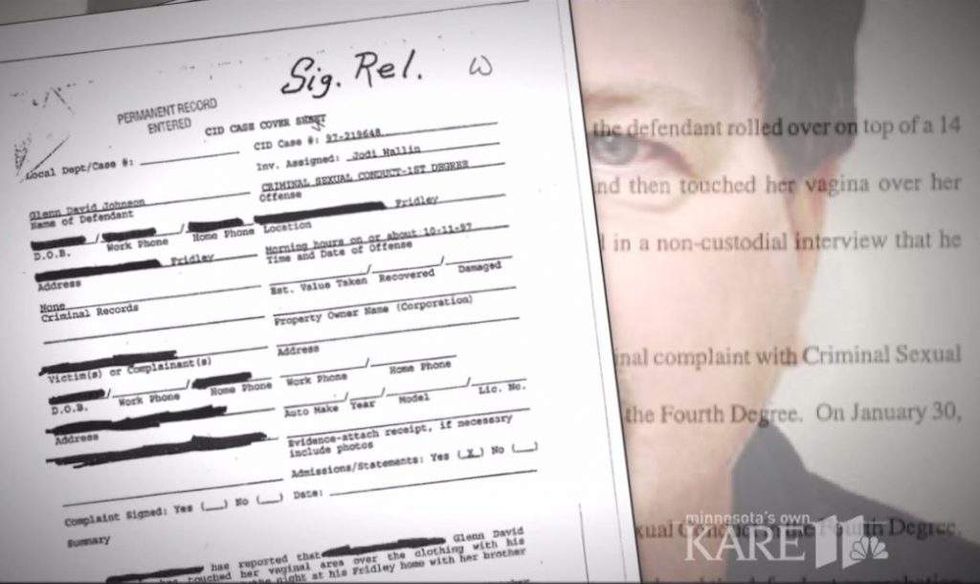 Image source: KARE-TV video screen cap
KARE said a judge agreed to dismiss the charges if Johnson successfully completed his two-year probation — and sure enough, the station reported that the charges were dismissed in 2000.
So how did Johnson become a bus driver?
The Minnesota Department of Public Safety told the station that state law disqualifies school bus drivers "based on convictions, not stays of adjudication."
In fact, stays of adjudication don't appear on Minnesota's public online court system database, KARE reported, adding they aren't disclosed on official background checks, either.
With no convictions on his record, the station said the state of Minnesota issued Johnson a license that allowed him to drive school children.
And up to the point of his arrest last week, KARE said Johnson was a bus driver in the Anoka-Hennepin District for high schoolers, middle schoolers and elementary school kids — and neither the district nor the bus company knew about Johnson's past.
As you might imagine, parents weren't thrilled about Johnson driving school kids after having pleaded guilty to child molestation.
"If they admitted they're guilty, there should be a law that they can't be anywhere near a child," parent Lois Perkins-Huff told KARE.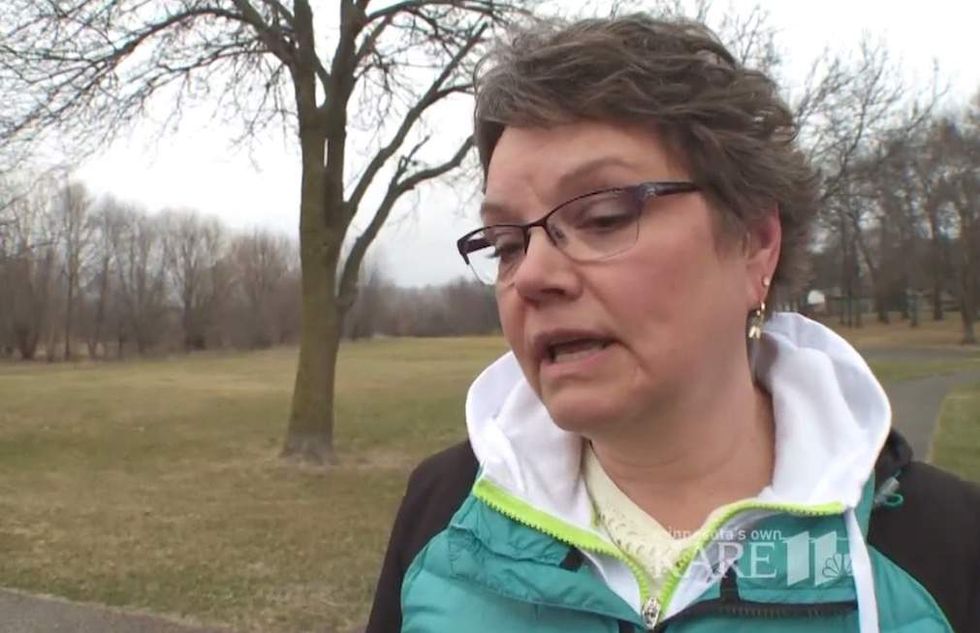 Lois Perkins-Huff (Image source: KARE-TV video screen cap)
"That makes me very nervous," parent Brittney Whalen told the station.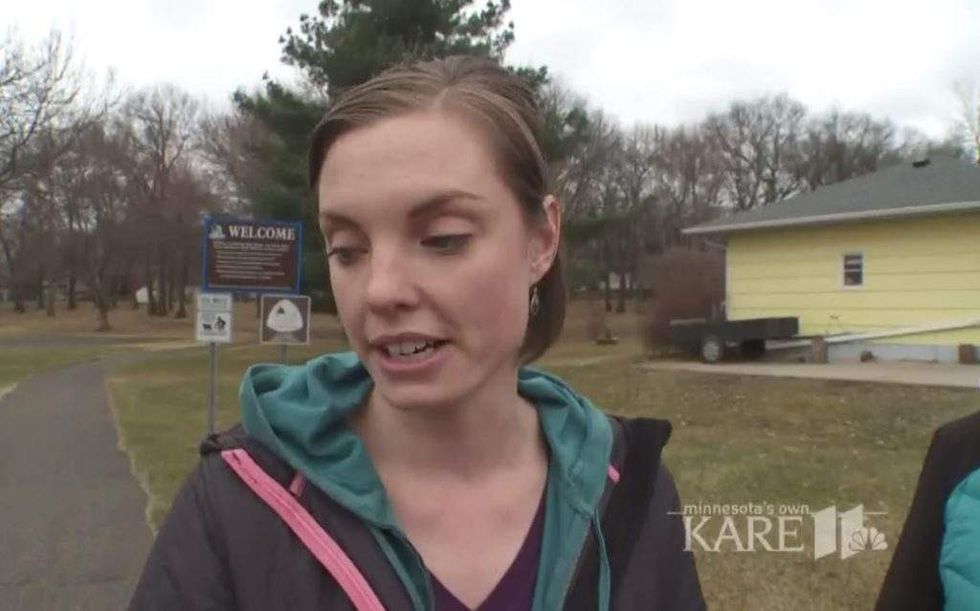 Brittney Whalen (Image source: KARE-TV video screen cap)
Minnesota lawmakers are considering a bill that would ban stays of adjudication, KARE said.
As for the current charges against Johnson, authorities told the station they're unconnected to his bus driver job. KFGO-TV reported that Johnson is on leave from his position.
More from KFGO on the current charges against him:
According to the criminal complaint, Johnson is accused of inappropriately touching a teenage girl who was staying at his house on March 6. The girl reported the incident to a school counselor the next day. Staff called Johnson into the school to explain himself. He said he hugged the girl before bed, but denied doing anything inappropriate.

On March 8, a teenage relative of Johnson told school staff he touched her inappropriately the previous night. The girl was aware of the incident with another girl the night before, and told a school counselor what happened.
Johnson could get 60 years in prison and $90,000 in fines if convicted of the current charges, KFGO said.
(H/T: EAGNews)