A group of students from Harvard's John F. Kennedy School of Government found themselves chatting one night following the inauguration of Republican President Donald Trump and lamented the expected withering away of liberal values and policies, the Boston Globe reported.
From that conversation, a formal body was born — a so-called "Resistance School" —  that aims to battle Trump, the paper said.
"We just came together as a group of friends who care about something in common," Yasmin Radjy, a second-year public-policy student and one of 11 Resistance School founders, told the Globe. "And it just turned into this thing."
Now the Resistance School — which isn't affiliated with Harvard, the paper said — has a website supporting the group's free, four-part online sessions offering "practical skills for taking back America."
"Republicans now control the Senate, House, and more state legislatures than they have in almost 200 years," the site says in its About Us section. "Those losses have emboldened the right to launch an all-out attack against our nation's creed — that all are created equal."
The Resistance School's "team" includes former staffers from the presidential election campaigns of Barack Obama, Hillary Clinton and Bernie Sanders, the site said, along with journalists, community organizers as well as "advocates for human rights, campaign finance reform, and veterans affairs."
Believe it or not, they've even taken inspiration from Dumbledore's Army in the Harry Potter novels — the fictional kids who work together to battle dark magic — the Globe reported.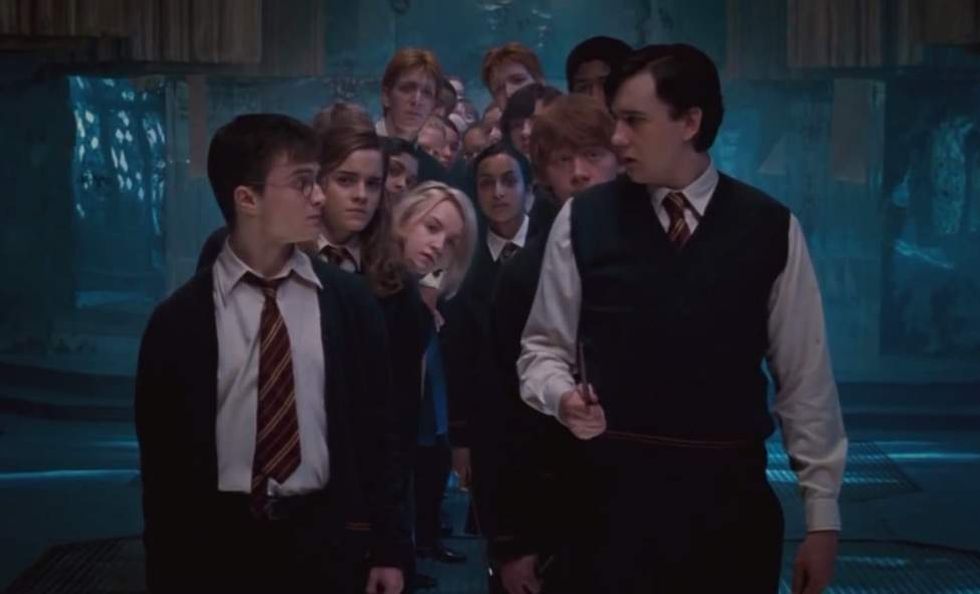 Image source: YouTube screen cap
"We've been reaching out to as many people as we can," Shanoor Seervai, another group founder, told the paper. "We have also had to again draw on our resources, and a lot of students have jumped on board to volunteer."
Session One — "How to Communicate our Values in Political Advocacy" — streams live Wednesday at 7 p.m. ET, followed by three more in April.