Babies born to Muslims around the world will begin to outnumber babies born to Christians by 2035, according to a new study by the Pew Research Center.
CHART: How we project the size of religious groups to change globally by 2060, by % and total number:… https://t.co/7nMT5EalZA

— Pew Research Religion (@Pew Research Religion) 1491402689.0
According to the study, more babies were born to Christian mothers in the period from 2010 to 2015 than to members of any other religion, and Christians remain the world's largest religious group. But Pew projects that Muslims will be the world's fastest-growing major religious group in the coming decades.
The study found that between 2010 and 2015, about 31 percent of all babies born were born to Muslims, who made up 24 percent of the world's population in 2015.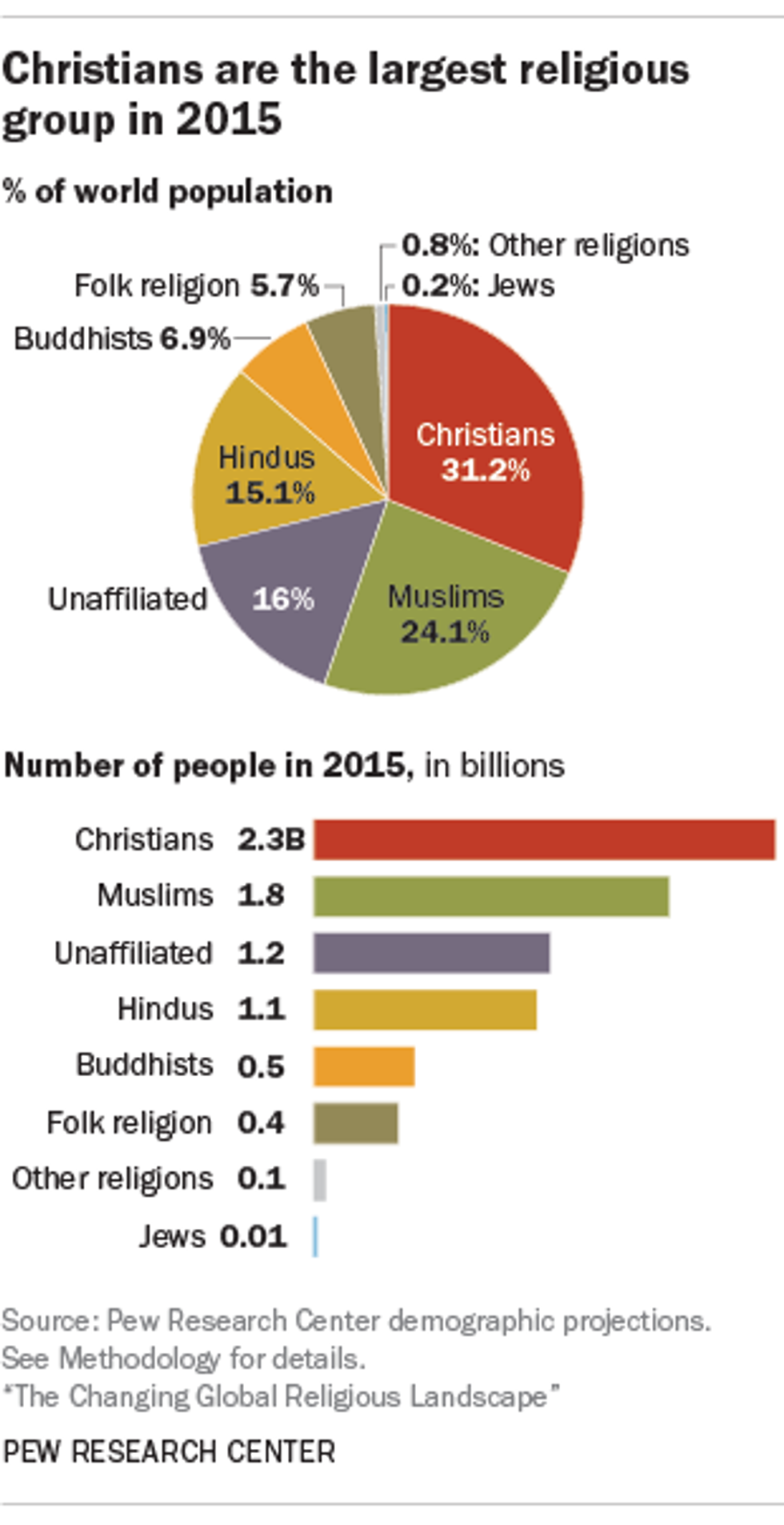 Meanwhile, 33 percent of babies were born to Christians in that time period. Christians accounted for 31 percent of the world's population in 2015.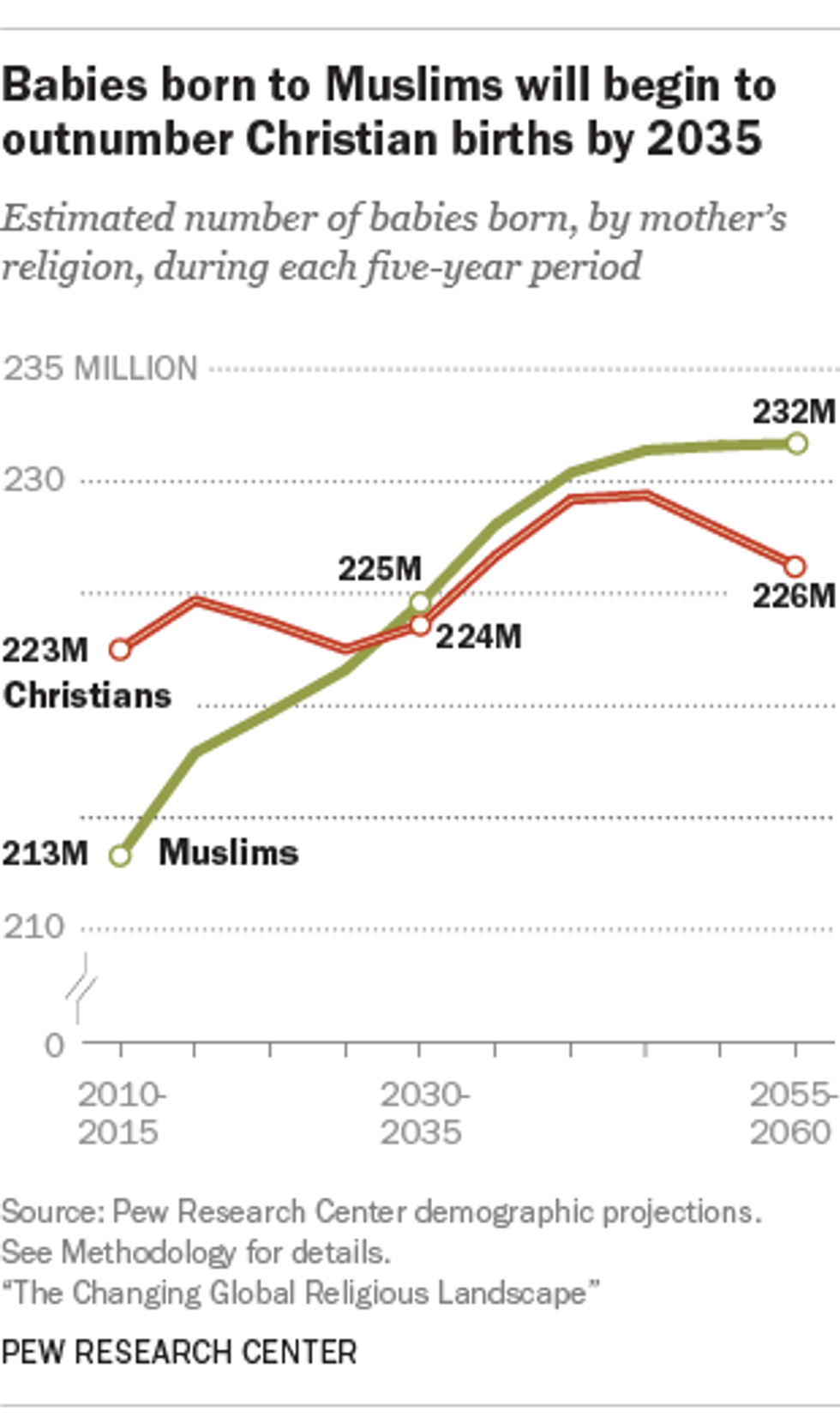 The study also found that Christians have had "a disproportionately large share" of the world's deaths — 37 percent — from 2010 and 2015. Pew cited the "advanced age of Christian populations in some places" as the cause, noting that in Europe "the number of deaths already is estimated to exceed the number of births among Christians."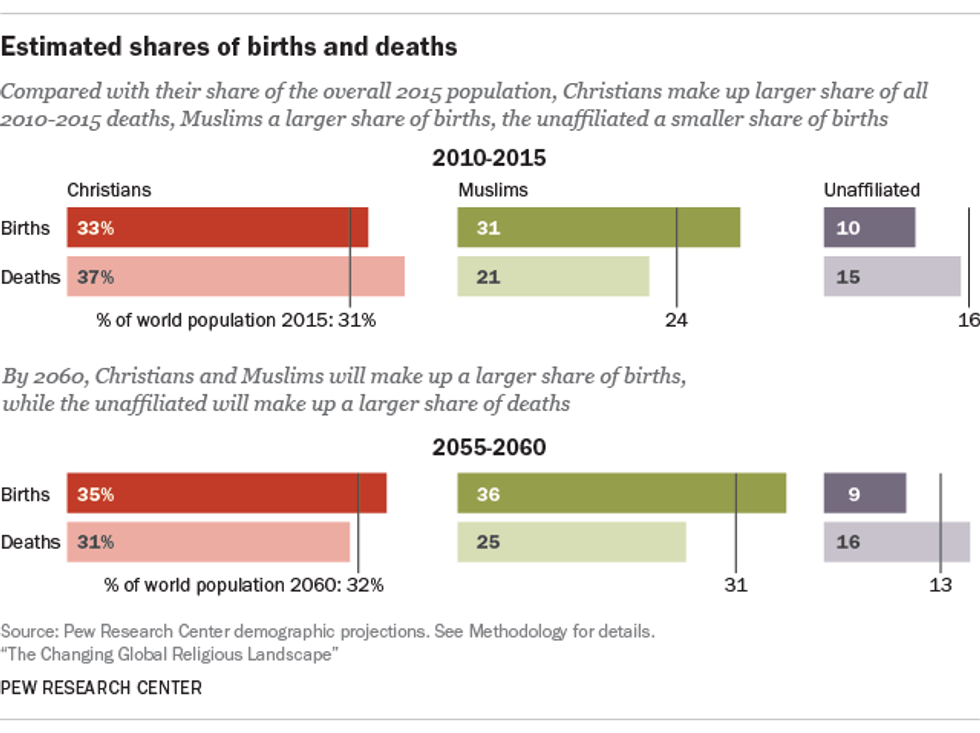 By 2060, Pew projects, the world's population of Christians and Muslims will be roughly equal.
The study also found that while Muslim and Christian populations are expected to grow, those of other major religions — as well as those who are religiously unaffiliated — will shrink.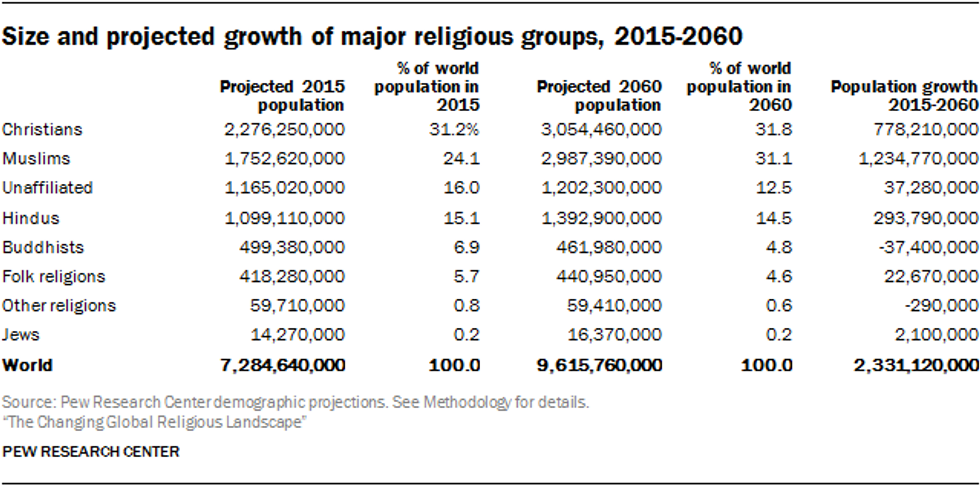 Pew notes that their projections "do not assume that all babies will remain in the religion of their mother," but that the global effects of people who change or abandon their religion "are overshadowed by the impact of differences in fertility and mortality."
(H/T: The New York Times)