When Lt. Brandon Teel — an Air Force reservist stationed in Little Rock, Ark. — was driving home last week, he thought he saw a couple of kids playing and tumbling into the street.
But after Teel slowed down to get a better look, he saw it was two men. And one was repeatedly stabbing the other.
So Teel exited his vehicle and gave the attacker an unmistakable order — with some extra incentive.
"I quickly pulled out my concealed weapon, drew it on him and I said, 'Stop what your doing, get down on the ground or I'm going to shoot you,'" Teel recalled to KATV-TV.
While holding the attacker at gunpoint with one hand, Teel dialed 911 with the other, the station said.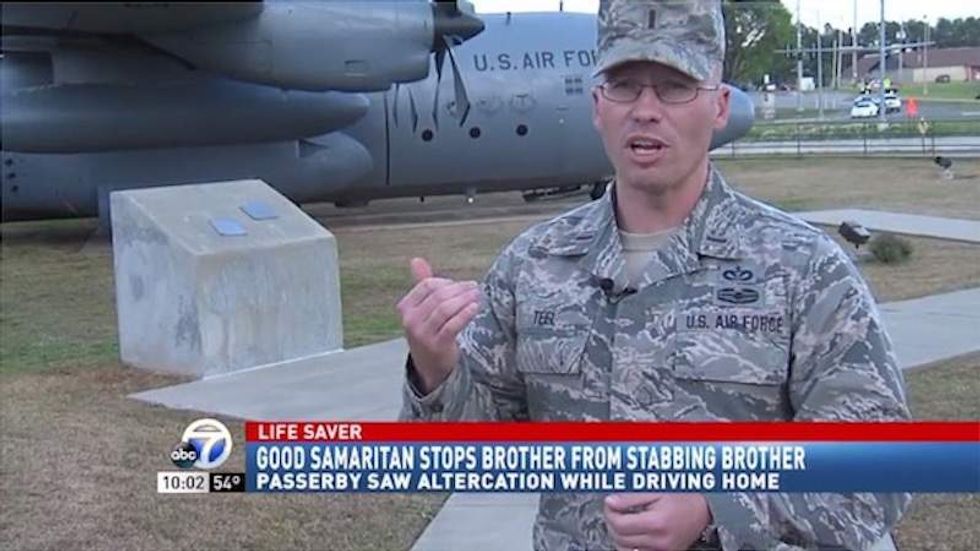 Lt. Brandon Teel (Image source: KATV-TV video screen cap)
After Austin police arrived, they found Darren Terry, 47, with three wounds, and he was taken to a hospital, KATV reported.
His brother Chris Terry, 30, was arrested and charged with first-degree domestic battery and was being held in jail on a $10,000 bond, the station added.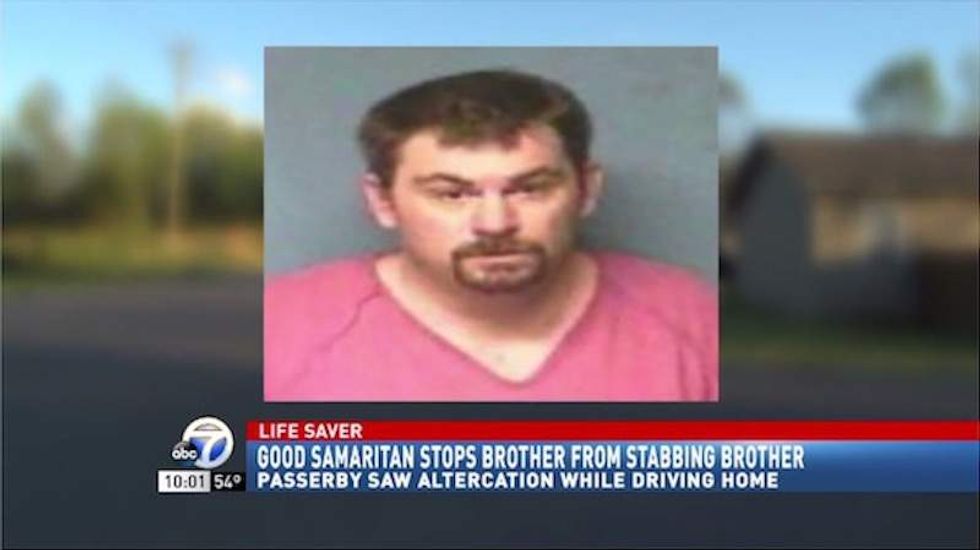 Chris Terry (Image source: KATV-TV video screen cap)
Police told KATV that the 35-year-old Teel — who has a valid permit for the concealed handgun — likely saved the victim's life.
"Lt. Teel is a perfect example of a responsible concealed carry permit holder," Austin Police Chief Bill Duerson told the station of last Monday's incident. "He acted heroically in the face of extreme danger and avoided a tragedy."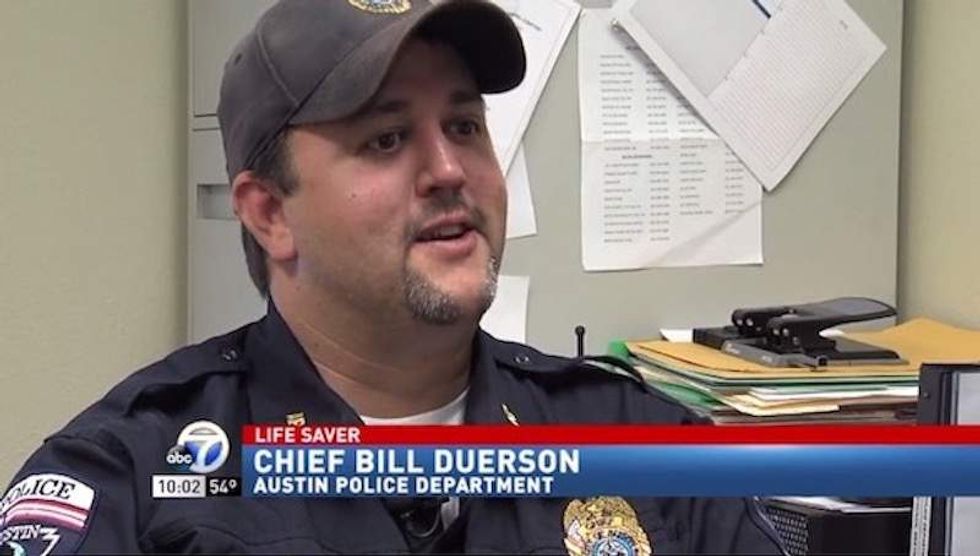 Image source: KATV-TV video screen cap
Duerson added to KATV that Teel "has within him something that beats in the chest of every American — take care of your fellow man."
Teel — who's on active-duty with the 189th Airlift Wing — told the station he was disappointed no one else stopped to help and that everyone should be "vigilant for people in need."
(H/T: Mad World News)