It wasn't all that long ago that Erich Reimer, 26, was an active member of the Democratic Party. Today, he's a conservative Republican.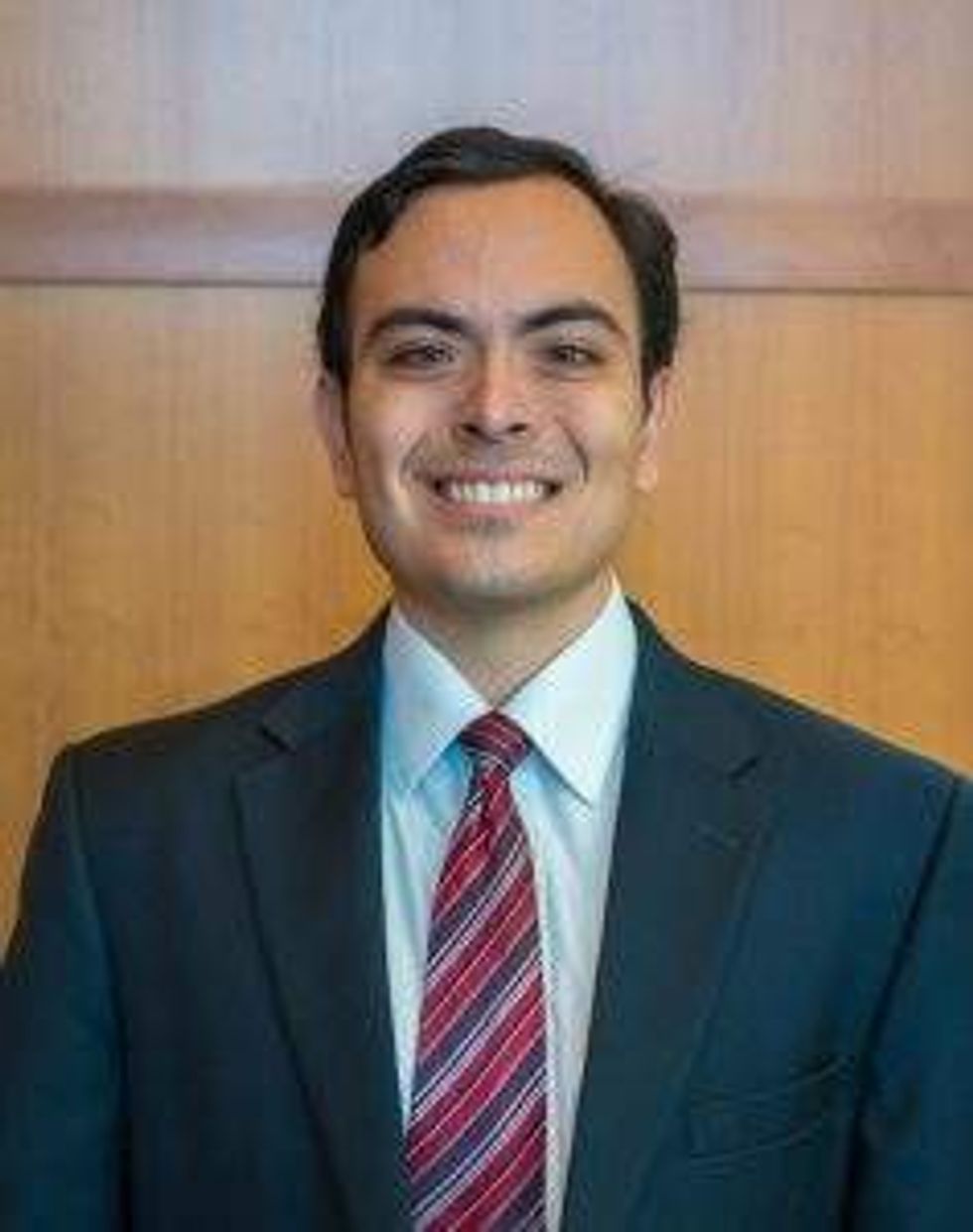 Erich Reimer (Image source: Erich Reimer)
As early as in high school, Reimer was a member of his school's High School Democrats in his hometown of Albany, New York. After high school, Reimer spent two years at Johns Hopkins University, where he majored in international studies. He then transferred to the University of Pennsylvania, where he studied economics. At both colleges, Reimer was involved with College Democrats.
In 2008, Reimer worked as an unpaid staffer for former President Barack Obama's re-election campaign. Four years later, as Reimer watched the 2012 Democratic National Convention in Charlotte, North Carolina, he said there was one particular moment that began his personal journey from a Democratic activist to a staunch Republican ally.
Specifically, Reimer told TheBlaze that the "jaw dropping" moment that would shift his politics forever was when the Democratic Party held a vote to reinsert the mention of God back into the party's platform and recognize Jerusalem as the official capital of Israel, a proposal that garnered loud boos in the convention hall after the attendees voted three times, due to the first two voice votes being too close to call.
It was that moment that the party Reimer had been actively involved with more than four years was no longer recognizable to him.
"It felt like traditional Democrats, traditional liberals simply were not the dominant force anymore, let alone the centrist moderates," Reimer said. "It was definitely a noticeable hard shift to the left. ... It was very disappointing, shocking, as well as bad for the country as a whole to have that become normalized."
"This year, the Democratic Party has lost its way. An ideologically progressive agenda has replaced the diversity of viewpoints that previously reflected the party's composition and style for so many years," Reimer wrote in a September 2012 opinion editorial for the Daily Pennsylvanian newspaper.
Reimer said the moment was not just a stunning moment for him politically, but also personally.
"Faith is definitely a very important foundation of my life," said Reimer, a devout Lutheran.
He also added that faith is "a very important foundation of our American civil society, since our founding, essentially."
Reimer said it was the God moment at the 2012 DNC, combined with the Left's increasing acceptance of progressively liberal positions that eventually led him to seriously ponder his future with the party.
"As the Obama era went on and especially as became evident during the 2012 election, the Democrats became both more tolerant as well as embracing more hard-left positions that I felt were beyond simple, liberal things," Reimer told TheBlaze. "They were more like, instead of say, like a liberal who might advocate raising the minimum wage a little, to a vengeful, justice against Wall Street and corporations."
So in 2013, Reimer officially switched his party affiliation from Democrat to Republican.
"This was no easy decision," Reimer wrote in a February 2016 opinion editorial for the Hill.  "I had spent years in the Democratic Party. I had always been passionate about politics and had given the Democratic Party my all. By switching, I was putting on the line not only much of my life's work but also the connections with countless thousands of comrades-in-arms I had met through this work."
Switching parties wasn't the only major event of Reimer's life in 2013. It was also the year that he graduated from the University of Pennsylvania with a political science degree. He went on to enroll at the University of Virginia School of Law, where he is currently a J.D. candidate scheduled to graduate in May 2017.
In Virginia, Reimer has continued his political activism. He was one of two statewide electors in the 2016 presidential campaign. He was one of the first prominent Republicans in Virginia to endorse Donald Trump as the party's nominee, even though he supported Ohio Gov. John Kasich throughout the primaries.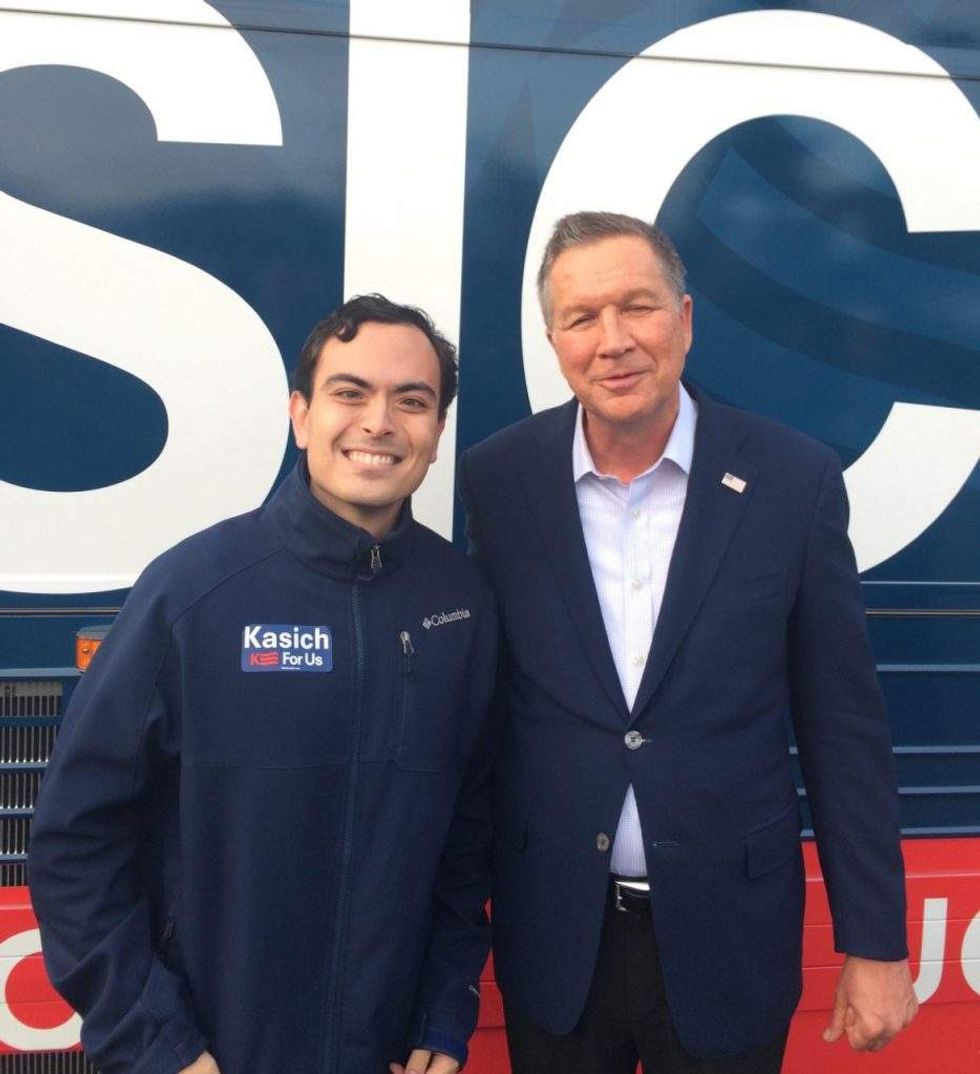 Erich Reimer poses with former GOP presidential candidate Ohio Gov. John Kasich. (Image source: Erich Reimer)
In May 2016, when it became clear that Trump would be the nominee, Reimer wrote in an opinion editorial for the Richmond Times-Dispatch:
It's time for Republicans to unite behind our nominee. Trump won it fair and square, and the voters have spoken. Trump has re-energized many disillusioned and apathetic Americans in a way that can do a lot of good for the public's trust in our institutions and help us build a healthier republic. We have a Supreme Court vacancy to fill, executive branch departments to staff, policies to correct, and laws to be enacted. It's going to be tough, that's for sure. But our party will be better off with the renewal Trump has brought to it.
Despite the fact that he disagreed with many of Trump's policies, not to mention Trump's unique style of speaking, Reimer made the "case for Trump in a piece for the Loudoun Tribune newspaper in Loudoun County, Virginia, in September 2016, urging his fellow Republicans to "not get bogged down in ultimately irrelevant, even if distasteful, distractions."
"Trump's rhetoric and actions over the course of the primary and general campaign have been at many times disappointing," Reimer wrote.
However, he added that over the course of the campaign, Trump "improved greatly" when it came to making fewer controversial comments.
That, Reimer concluded, was enough to give Republicans enough hope that a President Trump would act appropriately. Reimer then urged his fellow Virginians in swing Loudoun County, just outside Washington, D.C., to vote for Trump on Election Day.
"Even the most liberal among us certainly must agree that a revolving door of power is something naturally American and beneficial in keeping the excesses of one party in check," Reimer wrote.
"The Democratic Party has been able to deeply shape the course of this nation over the past decade. Maybe now it's time to give the Republican Party a turn," Reimer said.