President Trump was asked if he had a message for North Korean dictator Kim Jong-Un over his continued threats of war against the United States and it's allies. He gave just a two word answer.
"Just behave!" he said with a nod.
Trump made the comments to a reporter while hosting the annual White House Easter egg hunt Monday. "Any message for North Korea, sir, Kim Jong-Un?" he asked.
Monday Kim In Ryong, the North Korean Deputy United Nations Ambassador, warned that relations between North Korea and its detractors had deteriorated, calling it "a dangerous situation in which a thermonuclear war may break out at any minute."
Vice President Mike Pence visited South Korea in a show of support for the U.S. ally over the weekend.
"We're going to abandon the failed policy of strategic patience," Pence told CNN in an interview at the demilitarized zone between the two nations. "But we're going to redouble our efforts to bring diplomatic and economic pressure to bear on North Korea. Our hope is that we can resolve this issue peaceably."
North Korea has cited the repositioning of the U.S. Navy strike group led by the aircraft carrier USS Carl Vinson to the Korean Peninsula as undue provocation by the United States. They announced that they were ready for "any mode of war desired by the U.S." in response.
President Trump tells North Korea they have to "behave" https://t.co/QkBKvma5Dh https://t.co/ZHy9H8C17h

— The Situation Room (@CNNSitRoom) April 17, 2017
Trump said many times during his presidential campaign that he would pressure China to curtail North Korea's nuclear ambitions, and recently he admitted that he was conceding trade compromises with China for the sake of their help with the "Hermit Kingdom."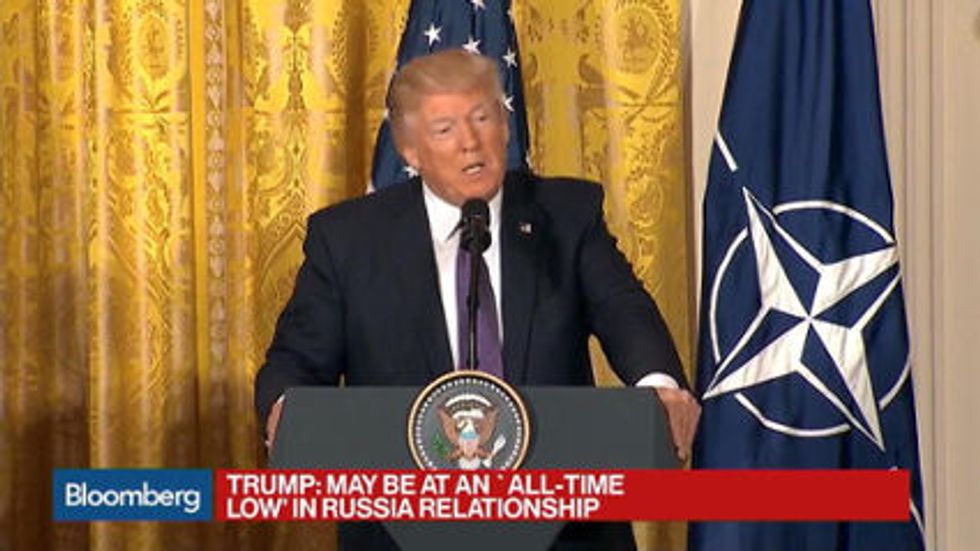 Trump also earlier indicated that he would be willing to deal with North Korea unilaterally, without China.
"China has great influence over North Korea," he said. "And China will either decide to help us with North Korea, or they won't. And if they do, that will be very good for China, and if they don't it won't be good for anyone."
Korea attempted a sixth nuclear weapons test which failed "almost immediately," causing some embarrassment for the totalitarian government.