A man allegedly killed three innocents Tuesday on a shooting rampage in Fresno, California, which was only stopped by police subduing the man. Authorities say he yelled, "Allahu Akbar" and told them that he hated white people.
The suspect, 39-year-old Kori Ali Muhammad, posted anti-white and anti-Christian messages on his Facebook page, and is a rap music artist. Police were attempting investigating his role in the shooting of a security guard outside a motel when he went on his shooting rampage.
His victims were all white, and two were walking from a Catholic Charities building when they encountered the shooter.
The first victim was riding in the passenger seat of a truck shot at by the gunman. The driver drove to a nearby police station to alert them about the shooting. The gunman then shot at a resident, but he was not struck. He walked toward a Catholic Charities building and shot two more men, killing them.
When police caught up to him, they say he "dove" onto the ground and he was arrested quickly. That's when police say Muhammad yelled, "Allahu Akbar."
Police Chief Dyer expressed skepticism for terrorism being the motivation of the shooting.
"Too early to say whether or not this involves terrorism," he said according to the Los Angeles Times. "Certainly by the statement that was made, it could give that indication. However, there was no statement made on Thursday night when he shot the security guard and killed him. There was no comments or no statements made at that time, so I am not certain why he said what he said today."
Muhammad's father, Vincent Taylor, said that his son believed he was part of a war between whites and blacks.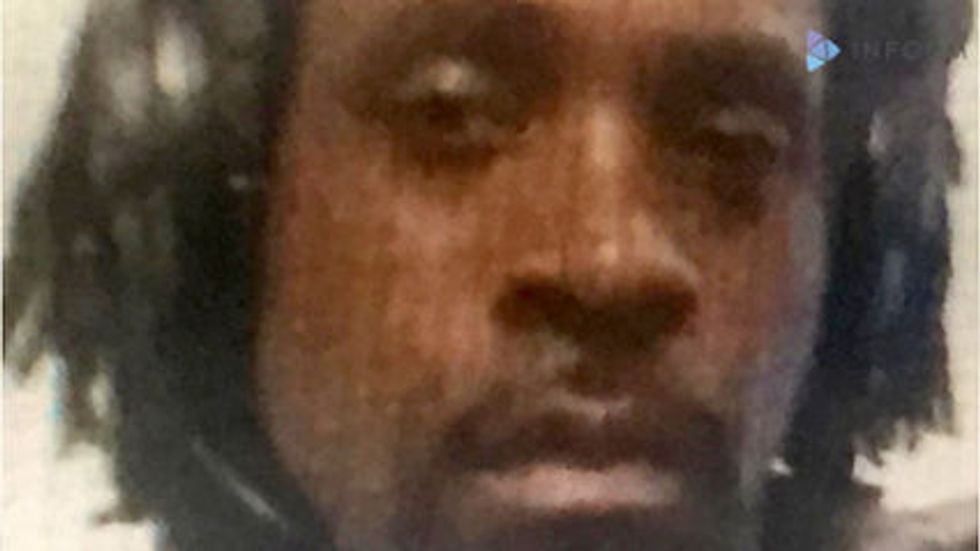 An expert identified the extremism in the man's Facebook posts as indicating affinity for black separatist ideology.
Brian Levin, director of Cal State San Bernardino's Center for the Study of Hate and Extremism, said many of Muhammad's social media postings make reference to terms used by the Nation of Islam, which has been labeled a racist hate group by the Southern Poverty Law Center. Pointing to Muhammad's repeated references to "white devils" and "Yakub" — the villainous figure responsible for creating white people according to Nation of Islam lore — Levin said it is likely Muhammad thought he was taking part in a race war against whites.
Muhammed, whose given name was Kori Taylor, had been imprisoned for cocaine possession and a weapons charge in 2005.
Carl Williams was the security guard that was shot and killed earlier — police are investigating whether Muhammad had a hand in that shooting as well.