According to the New York Times, the manhunt for Steve Stephens, the "Facebook killer," ended partly because of his love for McDonald's french fries, McNuggets, and the quick thinking of their employees.
The horrendous murder that was broadcast via Facebook terrified the country and spurred a nation-wide search for the killer. It ended in Erie, Pennsylvania, where Stephens stopped at a McDonald's.
Employees noticed the man matched the description of the killer and tipped off the police. Stephens used the drive-thru to order a 20 Chicken McNuggets and a large order of French fries for $5.35. Workers gave him his McNuggets, but told him he'd have to wait for the fries - they were stalling in hopes that it would give the police time to get there.
Instead, he drove off without the fries. Police caught up with him soon after, and after a short chase, Stephens stopped his car.
When a police man approached the vehicle in hopes of apprehending him alive, Stephens fatally shot himself.
Cleveland Police Chief Calvin D. Williams said he regretted they were unable to capture Stephens alive. "We prefer it had not ended this way," he said. "This started with one tragedy and ended with another person taking his own life."
Police say that Stephens' phone had sent data from around the Erie area, and that they had been planning to search there for the killer when they got the tip.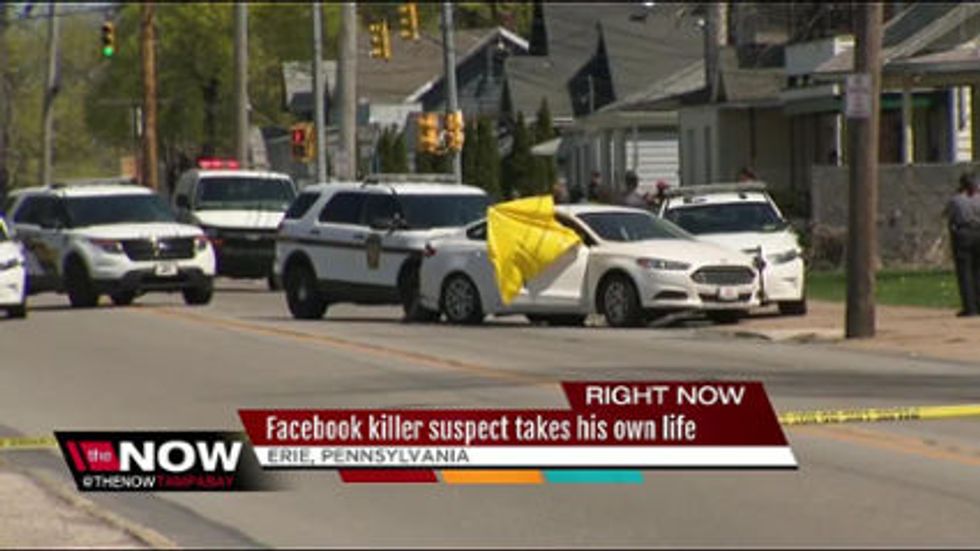 Stephens said that his motivation for the random killing was to get his mother to call him on the phone, and that he was distraught over a romantic relationship ending. He tried to get the victim, Robert Godwin Sr., to say the name of his girlfriend on video before he shot him in the head.
The Godwin family is being praised for their amazing response to the brutal murder of their beloved father - they told the killer from CNN that God loved him, and that he was forgiven, even as he'd have to face the legal consequences of what he'd done.