President Donald Trump's 'beautiful' border wall is hitting some formidable stumbling blocks, and now a report says the Republicans are offering a budget to Democrats without border wall funding to prevent a government shutdown.
Trump told reporters Monday that he might revisit the border wall funding in September and allow Congress to skip it for budget negotiations this week. The president assured followers on Twitter that he was not abandoning the wall he promised over and over during his campaign.
Don't let the fake media tell you that I have changed my position on the WALL. It will get built and help stop drugs, human trafficking etc.

— Donald J. Trump (@Donald J. Trump) 1493123788.0
Senate Minority Leader Chuck Schumer (D-N.Y.) praised Trump's willingness to postpone the funding in a statement Monday night. "It's good for the country that President Trump is taking the wall off the table in these negotiations," it read. "Now the bipartisan and bicameral negotiators can continue working on the outstanding issues."
It appears that Trump and the GOP backed down on the border wall as a report surfaced Tuesday that they were willing to keep government running by abandoning funding for the border wall. The Trump administration had asked for $1 billion to begin construction, a small down payment on what is expected to cost anywhere between $10 billion to $70 billion.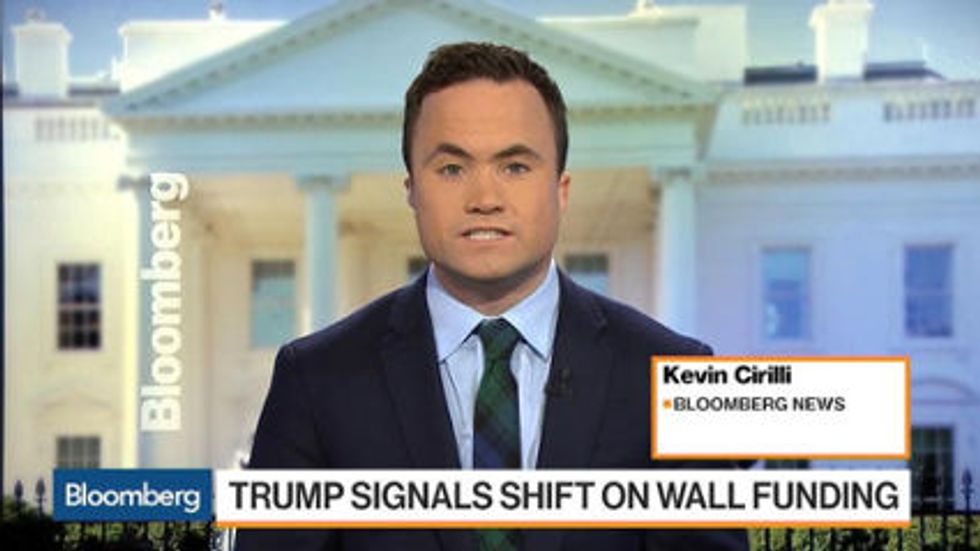 Earlier Tuesday right-wing talk show host Rush Limbaugh delivered the sad news to his listeners that it appeared that Trump was caving on the border wall. "It looks like, from here, right here, right now," Limbaugh said slowly, "it looks like President Trump is caving on his demand for a measly $1 billion in the budget for his wall on the border with Mexico."
Despite the stumbling blocks, Trump's rhetoric is credited with the precipitous drop in illegal border crossings that have forced even his detractors to admit is a good thing.