You've no doubt seen the posts on Facebook or the programs on TV — the Tiny House Movement is becoming a big deal.
These compact abodes are often adorned like houses on the outside but take up incredibly small spaces — sometimes just a couple of hundred square feet.
But what they lack in size is compensated by creative use of that space so that the necessities fit. The most appealing part for partakers is the price — way less expensive than standard living spaces. And these tiny houses often come with wheels so you can take them on the road.
But according to a writer for a blog called the Establishment — "funded & run by women, striving to provide a platform for every voice" — the Tiny House Movement has become the offense of "poverty appropriation."
Having grown up poor and in a trailer park, author July Westhale asks, "How many folks, I wonder, who have engaged in the Tiny House Movement have ever actually lived in a tiny, mobile place? Because what those who can afford homes call 'living light,' poor folks call 'gratitude for what we've got.'"
See, while Westhale acknowledges that tiny houses are helpful to those who can't afford a standard living space, the author's issue is with those who can afford standard homes and chose to downsize anyway:
This idea of "returning" to a "simple life" is one I struggle with. After all, there aren't any glossy photos of the Palo Verde Mobile Home Park where I grew up, enticing people to live more simply and own less furniture as a means to becoming happier.

It's likely, from where I sit, that this back-to-nature and boxed-up simplicity is not being marketed to people like me, who come from simplicity and heightened knowledge of poverty, but to people who have not wanted for creature comforts. For them to try on, glamorize, identify with.
Westhale also calls out urban hipsters who "come from high-income backgrounds flock to bars and restaurants that both appropriate, and mock, low-income communities."
The author pays special attention to a San Francisco bar called Butter — "a trendy outpost that prides itself on being a true-blue, trailer park-themed bar, serving up the best in 'trashy' cuisine and cocktails. With tater tots, microwaved food, and deep-fried Twinkies on the menu, the bar also serves cocktails that contain cheap ingredients, such as Welch's grape soda. The bar has an actual trailer inside, and serves cans in paper bags, so that bar flies can have a paid-for experience of being what the owners of this bar think of when they think of trailer trash."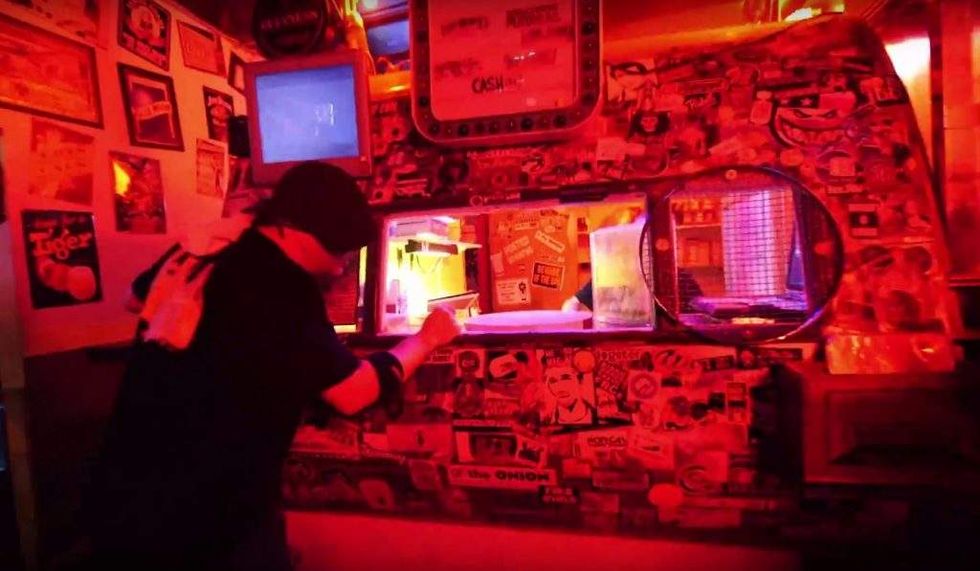 A look at Butter, a trendy trailer park-themed bar in San Francisco. (Image source: YouTube screen cap)
Westhale said that while many poor people subsist on rice and beans and ham hock, stewed greens and meat and pickles, "these kinds of inexpensive, filling food items most commonly found in poverty-stricken households have become de rigeur at some of the hippest restaurants in the country: you can find meat and pickle plates being schlepped off in fancy restaurants as charcuterie, or bone marrow appetizers for $12 per plate at many of the new eateries popping up in affluent cities."
The author's reaction to the affluent who downsize their living spaces and purchase the aforementioned food?
"I couldn't help but think: That must be nice. To have that choice."
This story has been updated.
(H/T: National Review)