It's sounding like a recurring theme.
Two girls began fighting Monday at Granada High School in Livermore, California, and what did hundreds of other students do once the fisticuffs began?
They watched — and, of course, some started filming, KNTV-TV reported.
Police told KPIX-TV that one girl walked up to another girl and began punching her in the face.
"She had a thing against the other girl, and it got pretty bad really fast," Valeria Gutierrez told KNTV.
But the victim had a seizure after she hit her head on the ground, KPIX said. And what did some in crowd do at that point?
They just stood there snapping cellphone photos, the KPIX reported.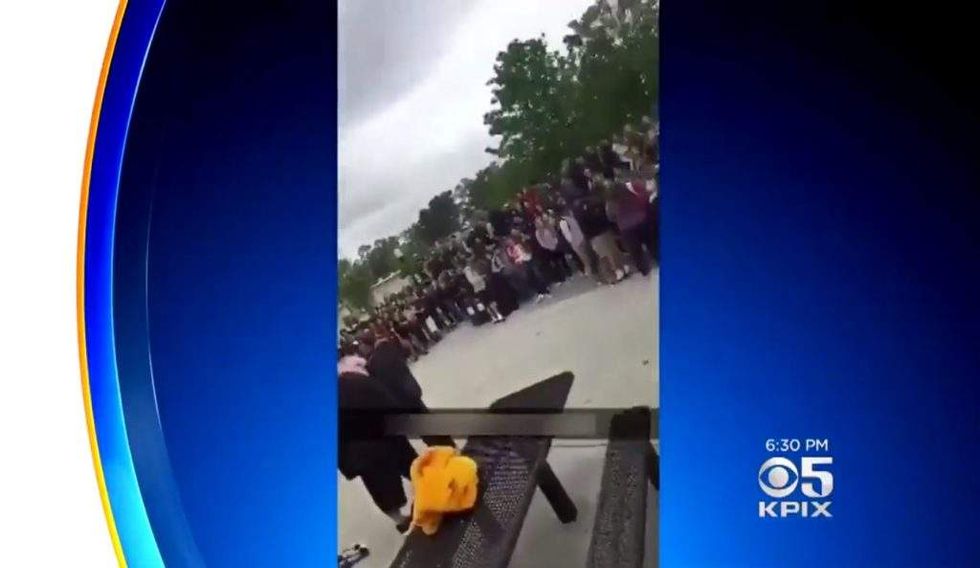 Image source: KPIX-TV video screen cap
Which didn't sit well with administrators.
"Here's an opportunity to step up, and a lot of them didn't," Assistant Superintendent Chris Van Schaack told KPIX. "And you feel like, 'disappointed' is a good word. I would've thought better things would've happened."
Van Schaack told the station that "when you're not intervening, you're also part of the problem."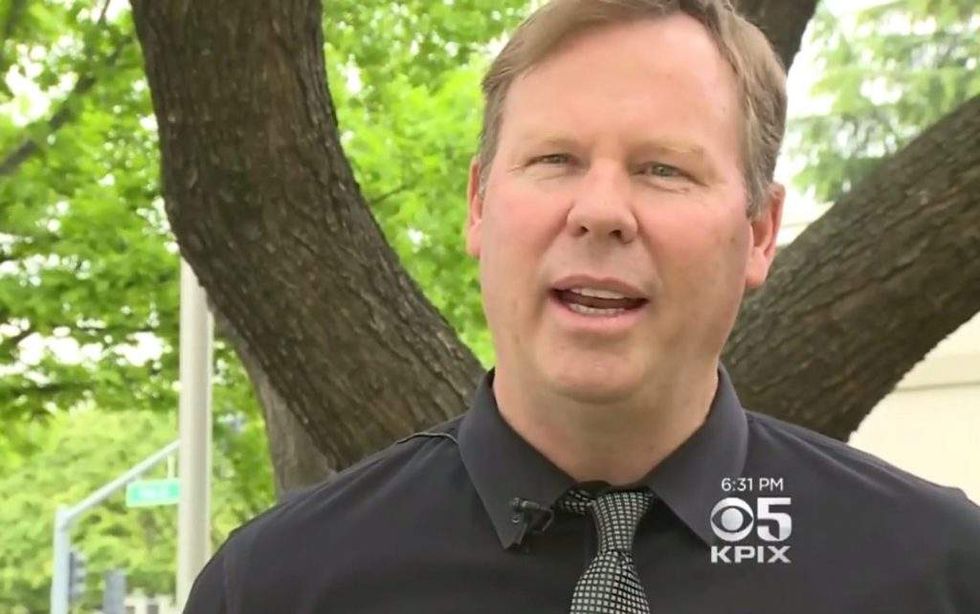 Assistant Superintendent Chris Van Schaack said he was 'disappointed" that students didn't help the student who had a seizure. (Image source: KPIX-TV video screen cap)
Livermore Valley Joint Unified School District Superintendent of Schools Kelly Bowers encouraged removal of posts on social media given it's "not a problem-solving forum" and for parents to speak to their children about appropriate responses to such incidents, the Livermore Patch reported.
"While the circumstances of the incident were heinous, what is equally disturbing is the reaction some people have had about it," Bowers said, according to the Patch. "Far too many students were crowding around, filming the incident, and discussing it on social media afterwards."
The girl who had the seizure was treated at a hospital and released, KPIX said, and she's recovering at home. The other girl was arrested and charged with felony battery, the station reported.
Sophomore Berlin Faiaupau said she saw the fight.
"I just saw her laying there and start having a seizure," she told the station. "It was the scariest thing I ever saw."
A concerned parent told the Patch that "this is why I was so adamant that my children attend a private school for as long as possible. Stuff like this didn't happen there. There's videos swarming the school about it and everyone is laughing. It should be a zero violence policy. The aggressor should be expelled and prosecuted. Our children should be able to go to school, get an education and just be kids without having to worry about this stuff."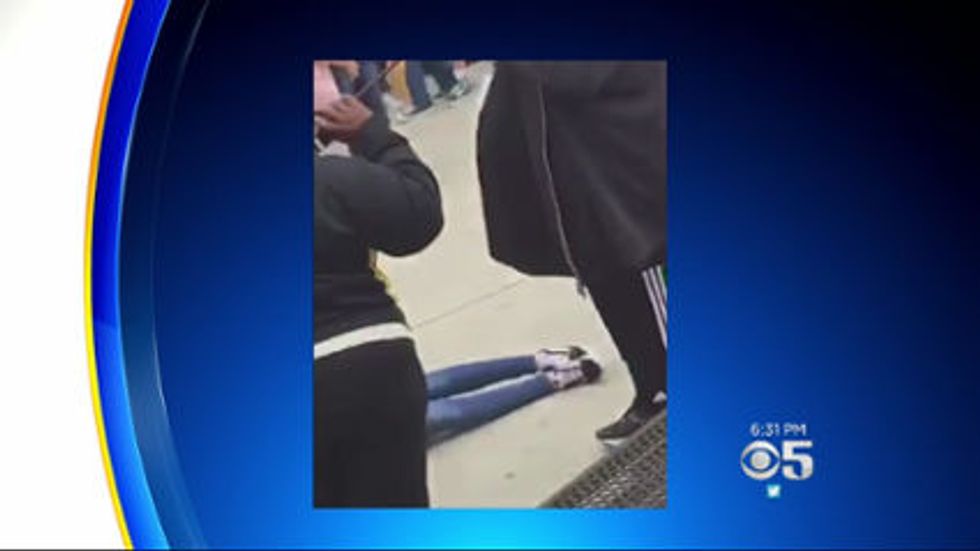 (H/T: EAGNews)