If a some California activists get their way, the Golden State may become the first state in the nation to have a third option on all state documents for gender selection: Non-binary.
California resident Sara Kelly Keenan — who was the first person to receive a re-issued birth certificate from New York City last year with the gender "intersex" instead of male or female — is leading the lobbying efforts in California to get legislators to make the move.
"My body looks quite different from other women," Keenan, who uses "she" as a pronoun, said, according to KCRA-TV. Keenan said she has male genes, female genitalia, and mixed reproductive organs. Keenan wants California to create a non-binary gender option for those who feel that they are neither male nor female.
"Non-binary" is a term to describe people who feel they do not fit into the standard male or female category, including but those who identify as transgender, both male and female, or gender fluid.
Carly Mitchell, another California resident who identifies as non-binary, has partnered with Keenan to put pressure on state lawmakers. They want a bill that allows California residents to select a non-binary option for their birth certificates and drivers' licenses.
"Having this license protects me from job discrimination, from imprisonment in many cases," Mitchell told KCRA. "Society doesn't understand that we exist."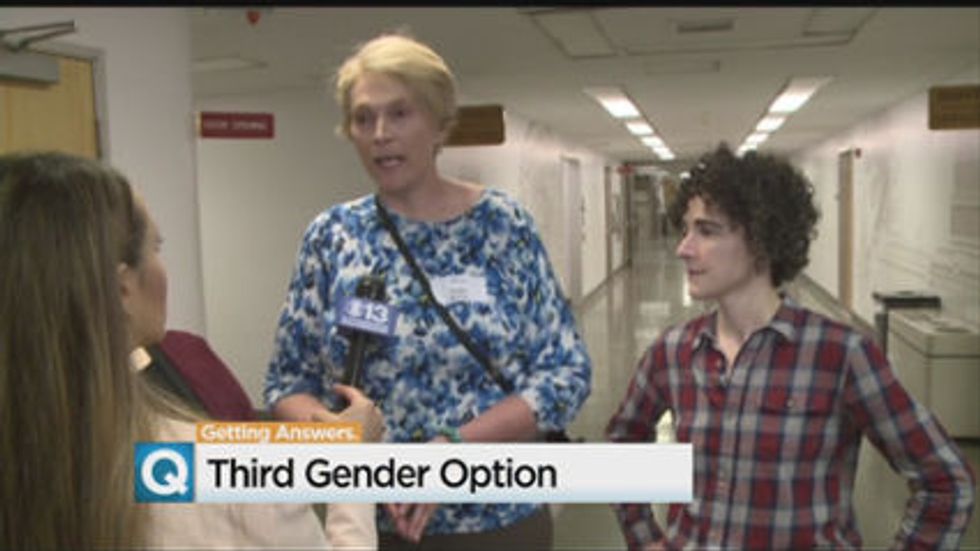 The duo's attorney said that although there are over a dozen court orders for a non-binary option in the state, the Department of Motor Vehicles is supportive of the issue but hesitant to issue licenses with the new option until a law is in place.
"We've met with the Department of Motor Vehicles who is very supportive of providing this non-binary option," attorney Toby Adams said.
The activists say that once they successfully lobby California lawmakers to change birth certificates, passports, and driver's licenses, their next stop is the federal government.