New signs posted outside on-campus public restrooms at an Arizona college are surely raising some eyebrows.
The posters hung at Northern Arizona University, according to Campus Reform, ask students if they have "pee privilege," a reference to the ongoing transgender bathroom debate.
"The ability to use a restroom without fear or concern for your own safety constitutes pee privilege," one sign states, and, "the ability to undoubtedly know which bathroom to pick is a characteristic of pee privilege."
"Feel like someone is in the 'wrong' restroom?" https://t.co/yVjqmyQTSP

— Campus Reform (@Campus Reform)1494356443.0
It was not clear whether university officials hung the posters or if another party was responsible.
A representative for NAU did not immediately respond to TheBlaze.
The posters then inform students about the "bathroom revolution," noting that "SOME bathrooms at NAU are flipping the script, creating bathroom spaces without the politics."
The sign directs students to a website that helps them find their nearest "all gender" restroom. The website offers information about bathroom facilities in a number of campus buildings. Here's just one example from the Liberal Arts Building.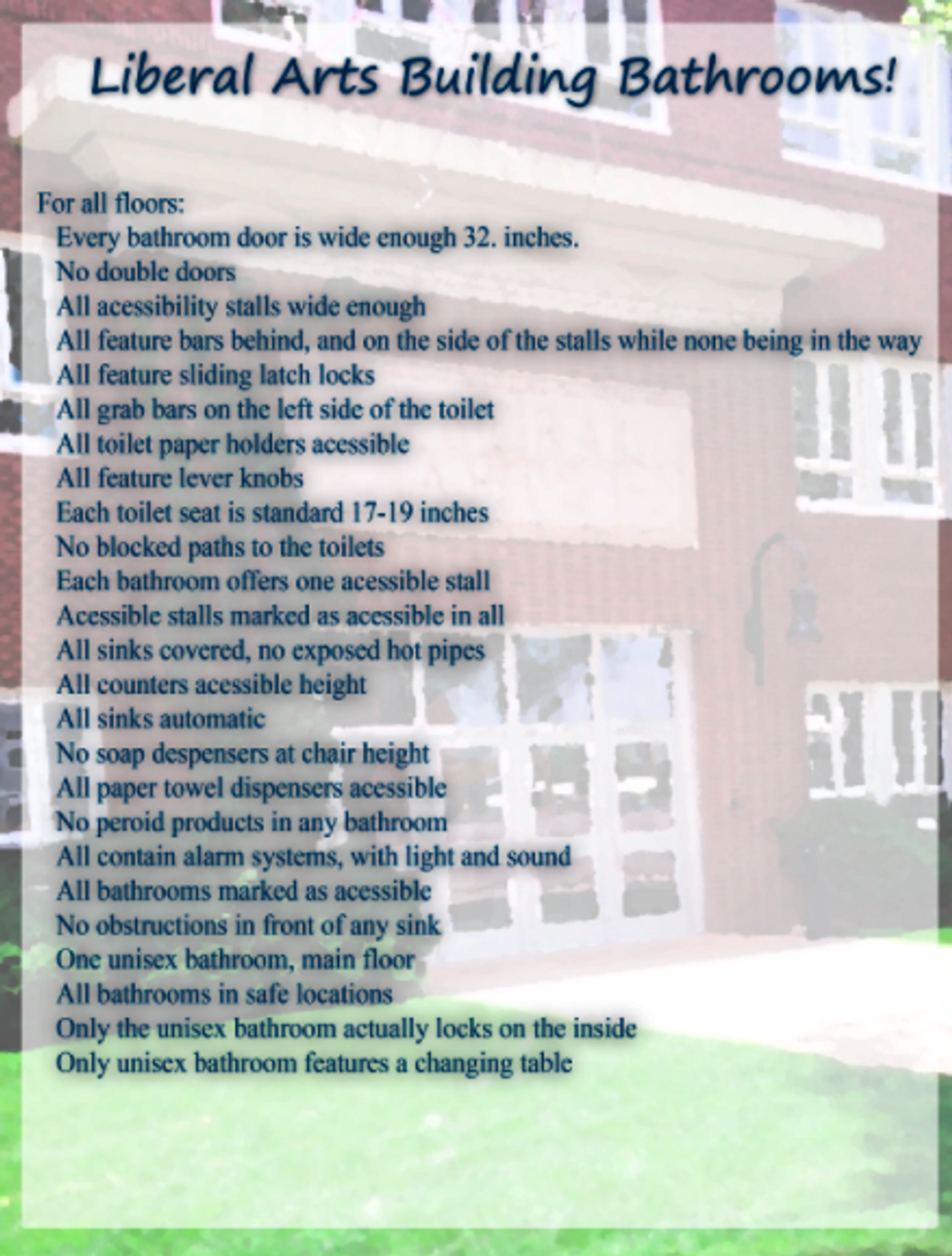 Image source: nau-bathroom-guide.tumblr.com screenshot
A "do's and don'ts guide" on a separate poster offers students advice for how to react if they see transgender individuals in the bathroom.
Among the "do's" are to "mind your business," "protect their safety," and "carry on with your day." The "don'ts" list instructs students not to "stare" or "question" the transgender individuals.
"This person is probably aware that they don't fit into either restroom. They don't need anymore eyes reminding them," the guide reads.
The signs at NAU were posted amid the ongoing, national debate over whether transgender individuals should be able to use the restroom associated with the gender they identify with or the gender that is listed on their birth certificate.