Paula Kweskin, 33, didn't expect her life to turn out this way — but she's glad it did.
Kweskin attended law school at the University of North Carolina-Chapel Hill, where she earned a jurisdoctorate in international law in 2010. Her goal from the outset of her higher education pursuit was to help the less fortunate in the world through practicing law.
She soon found out that bureaucracy made that task extremely difficult. So, she focused on other ways to help — specifically, she turned to media.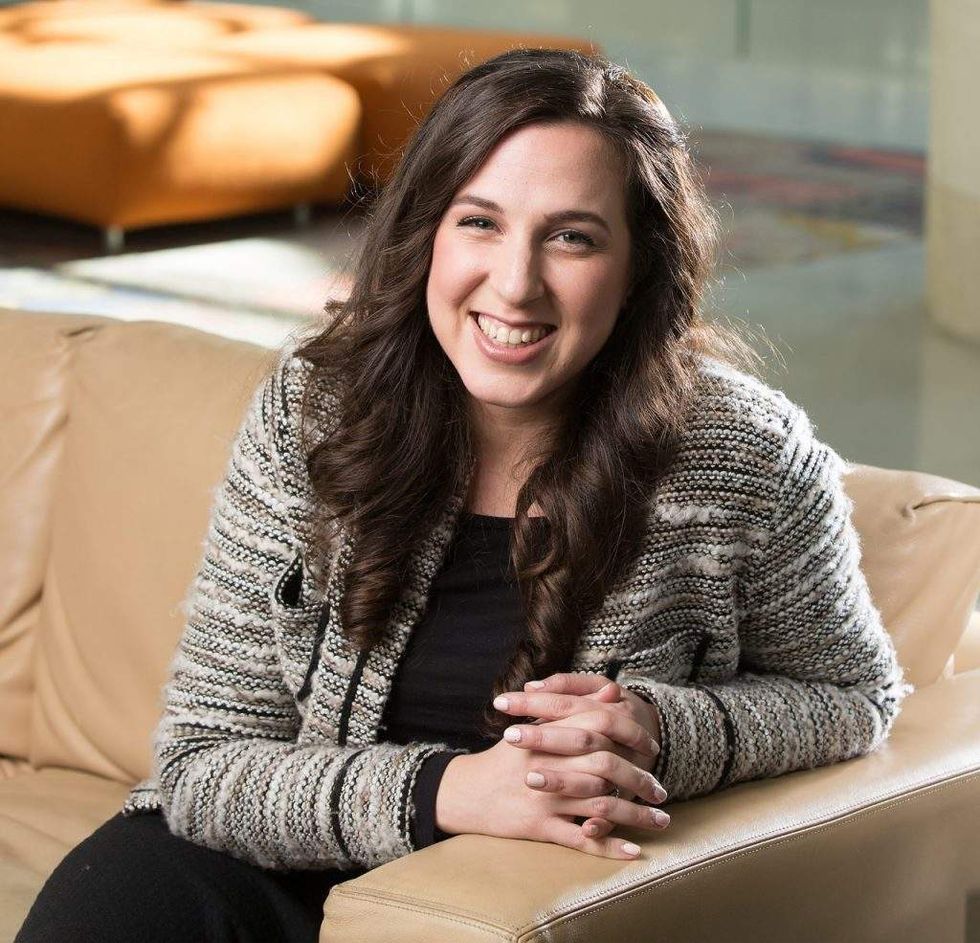 Paula Kweskin speaks with TheBlaze about the documentary film she helped produced, "Faithkeepers." (Image source: Paula Kweskin)
"I really feel that media is one of the strongest, if not best, methods for advocacy and education," Kweskin said.
Kweskin was one of several people who produced the documentary film "Faithkeepers," which documents the persecution of Christians and minority religious groups in the Middle East. Actress Roma Downey was the executive producer of the film, which will be screened across the U.S. later this month. Downey, Kweskin, and their crew began filming the project in 2014. It took 2 1/2 years to complete the film.
Kweskin spoke with TheBlaze Friday about what she and other producers learned while filming what has become mass genocide against religious minorities in the Middle East. Kweskin said she was particularly struck by how determined the people facing persecution were to overcome their struggles.
While many have attempted to flee the region for countries that don't discriminate based on one's faith, Kweskin said that the majority of the people who were interviewed for "Faithkeepers" don't want to leave.
"There is a sense of wanting to live in their homeland and not wanting to be pushed out," Kweskin told TheBlaze.  "There are people who have both opinions. I don't want to paint a broad picture but I would say, generally, from the people that we interviewed. Again I can't speak for everyone."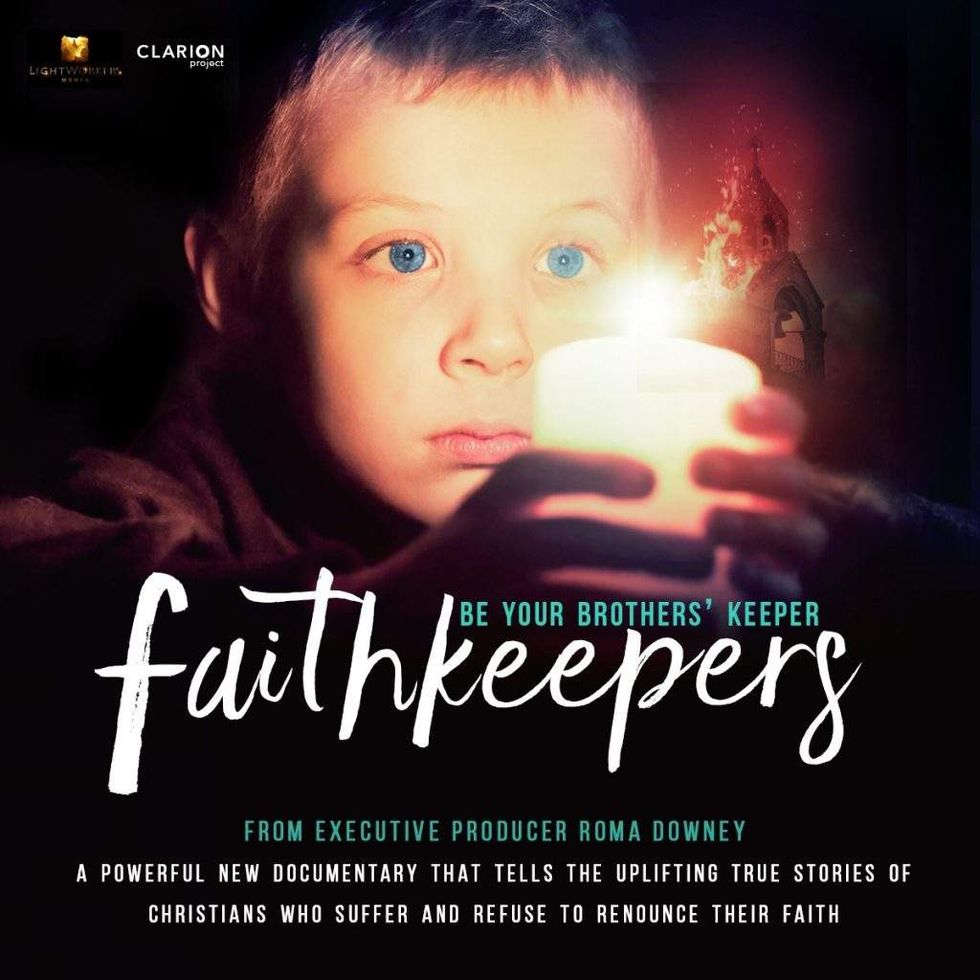 Image source: Paula Kweskin
Kweskin, who now lives in Jerusalem, said she did not personally travel to any of the countries the film highlighted. Only a small production crew traveled to three countries — Egypt, Lebanon, and Iraq — to capture video and images of the injustices that were unfolding. Kweskin said she did hear from families who previously fled their homes in Mosul, Iraq, and later returned to find complete devastation.
Their homes were gone. Their churches were destroyed. Everything was "demolished," Kweskin said.
The crew began filming in 2014, the same year that the Islamic State began making headlines. The production crew literally watched as ISIS set up camp in northern Iraq. The terrorist group eventually made Raqqa, Syria, its de-facto capital.
"We knew that Christian persecution and minority persecution was bad, but it got so much worse," Kweskin explained.
"[I]t was heart wrenching and painfully ironic to watch the start of a genocide unfold as we were working on this project. ... It was very emotional to be making this film as this was all playing out in front of us," Kweskin said.
According to the Center for the Study of Global Christianity, which documents instances of religious persecution worldwide, more than 900,000 Christians were martyred between 2005 and 2015.  The number doesn't include people of other religious minorities who sacrificed it all for what they believed.
U.S. News and World Report contributor Grazie Pozo Christie pointed out last year that genocide isn't limited to martyrdom. Christie reported that in 2014, more than 1,500 Yazidi and Christian girls had been kidnapped, sold as sex slaves, and raped by multiple men each night.
"One of the chief traumas experienced by Christians in the Middle East," Christie explained, "is that of kidnapping of a loved one."
"The anguish of imagining an absent husband or daughter's suffering and torment is incomprehensible," Christie wrote.
Kweskin recalled the story of one Iraqi woman who fled her home in Iraq. Islamic State terrorists had broken into the family's home in Iraq and killed the woman's husband. She managed to escape with her children and travel to a safer place in Syria. Kweskin did not reveal the woman's name for security reasons, but said this is just one of many harrowing stories that "Faithkeepers" highlights.
Kweskin said that while the will of Christians and other religious minorities in the Middle East is "resolute," their hope is waning.
"[It's] been so many years and they feel abandoned by the world," Kweskin said. "There's a real lack of a sense of security for the future."
Kweskin noted that the reality on the ground hasn't improved much since the Islamic State surge in 2014.
"[T]his is 2017 and there still hasn't been a solution for these people in the Middle East," Kweskin said.
But there is perhaps a glimmer of hope: People from around the world have begun taking it upon themselves to help the persecuted.
"It's because of individualized efforts that people are finding access to medicine and access to education," Kweskin told TheBlaze.
She said people just wanting to help have come from all over the world.
"There were individuals from Canada, from the United States, from Europe, from Israel who really just took it upon themselves," Kweskin said. "They see the humanitarian crisis unfolding and they want to help."
A number of international nonprofit organizations  are also pitching in. Kweskin did not name them for security reasons but pointed out that the "Faithkeepers" documentary is raising funds through its website, FaithkeepersMovie.com, to help those who are being persecuted.
Noting the film's tagline, "be your brother's keeper," Kweskin told the Christian Broadcasting Network, "I really do hope that this inspires people to feel that their brothers and sisters are being persecuted and that they need to stand up and take action."
"It sounds so cliche," Kweskin told TheBlaze, "but there really is so much one person can do. And just one person can make such an impact."