Pictures of Sen. Ben Sasse (R-Neb.) talking to his Senate colleagues went viral Thursday morning after he opined that they made it look as if he and Senate Minority Leader Chuck Schumer (D-N.Y.) were "smoking reefer outside a wedding."
Pictures by Getty Images photographer Mark Wilson showed Sasse — who was dressed in red shorts and a T-shirt — talking to Sen. Tom Cotton (R-Ark.) and Senate Minority Leader Charles Schumer (D-N.Y.):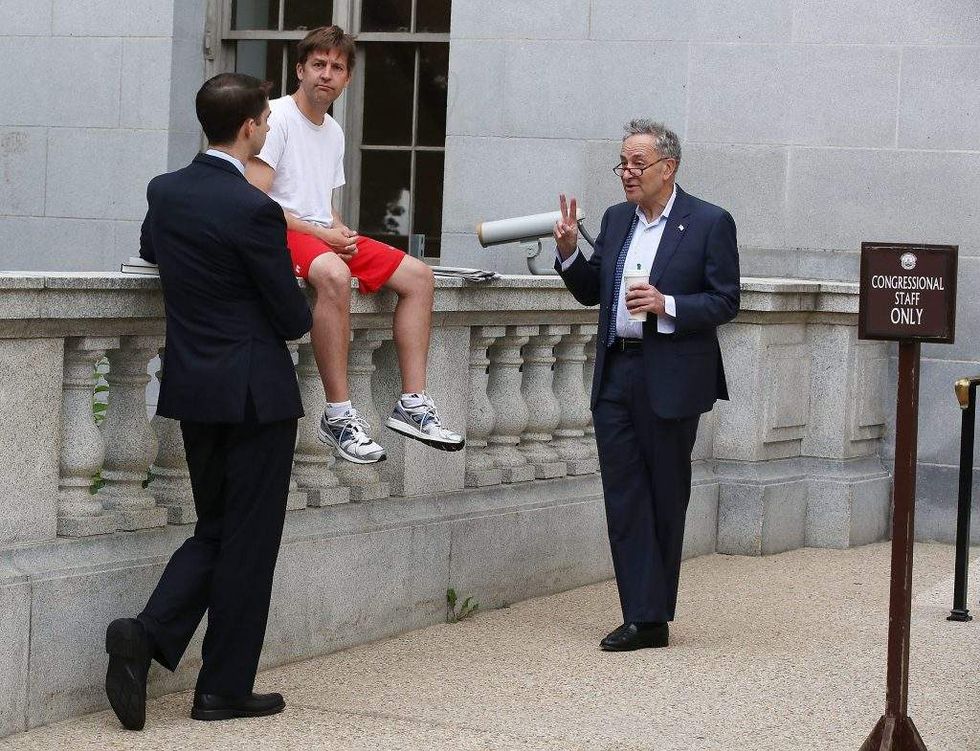 (Mark Wilson/Getty Images)
Another showed Sasse and Cotton speaking with Sen. John Cornyn (R-Texas):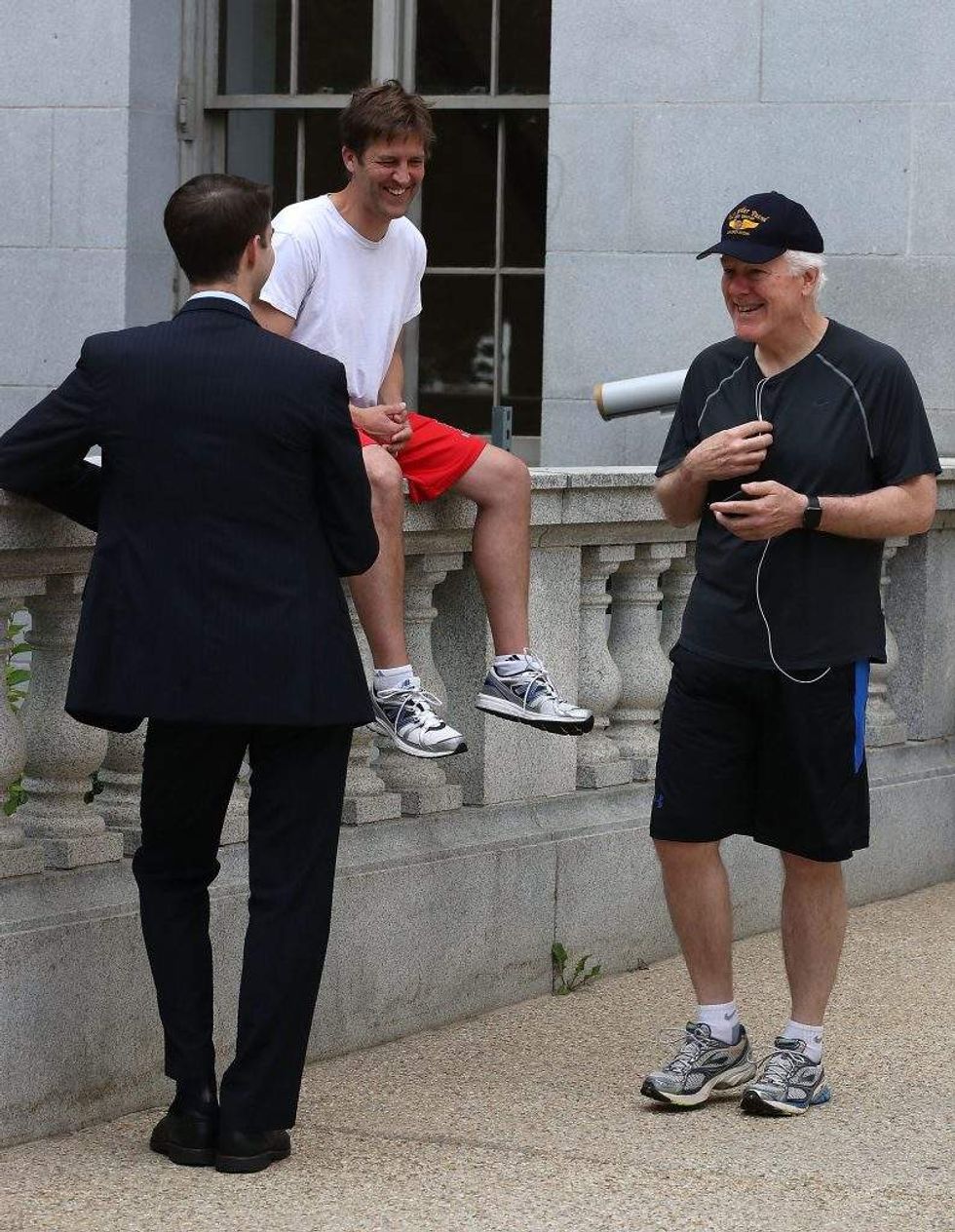 (Mark Wilson/Getty Images)
A third picture showed Cotton and Sasse talking to Sen. John McCain (R-Ariz.):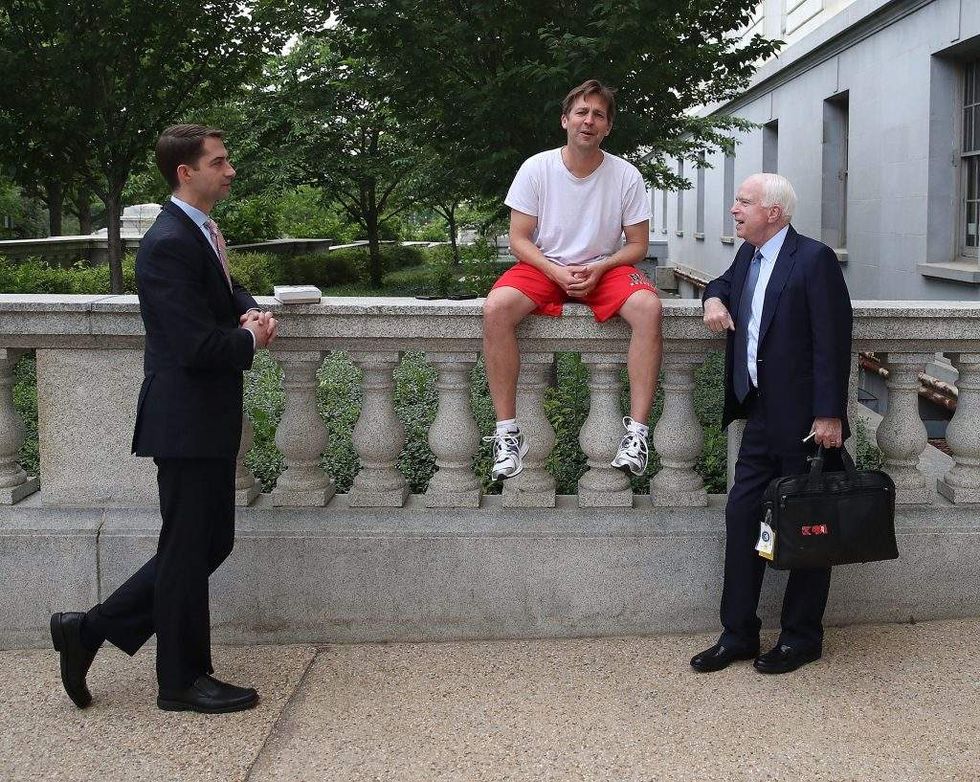 (Mark Wilson/Getty Images)
As the pictures started to gain attention on Twitter, Sasse tweeted:
Schumer replied:
Twitter users were quick to poke fun at the images.
Meghan McCain, co-host of Fox News' "Outnumbered" and John McCain's daughter, tweeted that "This is my favorite thing that has ever happened on twitter!"