Usually when kids come home from school with end-of-the-year awards, parents are proud and happy.
But when Nicole Edwards got an eyeful of her 14-year-old daughter's award last week from Memorial Middle School in Conyers, Georgia, she was furious.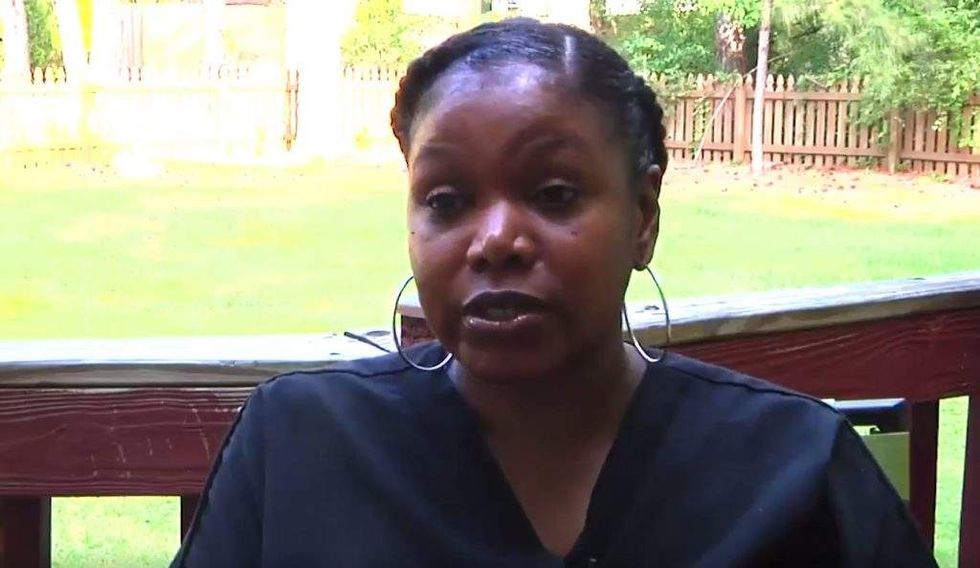 Nicole Edwards was not happy about the award her daughter received. (Image source: Twitter video screenshot)
Edwards' daughter has attention deficit hyperactivity disorder — and she was given a trophy with a plaque that read "Most Likely to Not Pay Attention."
The eighth-grader got the award during a school assembly May 16 — and two teachers were directly involved in bestowing it, WAGA-TV reported.
Edwards told the station that her daughter was initially voted "Most likely to ask a question that has already been answered," which she told WAGA was inappropriate — and then seeing the "Most Likely to Not Pay Attention" plaque made her angrier.
She told the station what her daughter experienced was "humiliating" and "very derogatory."
"You guys are calling me when you're having problems with her in school, when you're having problems with her not paying attention or not getting it, and then you give her an award for it," Edwards told WAGA. "Why call me to discipline her, but yet you turn around and give her an award for it, it doesn't make sense."
And as for the teachers behind the award?
Rockdale County Public Schools spokesperson Cindy Ball told the station they "will not be returning to RCPS for the next school year."
The award the eighth-grader received was part of a "spirit week" ceremony at the school intended to be modeled after the Grammy Awards, Ball told the Rockdale Citizen. She noted the ceremony included "insensitive award categories" in a statement to WSB-TV.
"Someone needs to investigate and make sure it never happens to another student again," Edwards told WAGA, adding that she wants future trophies approved by top school officials.
(H/T: The Daily Wire)