Montana Republican Greg Gianforte is heading to the U.S. House of Representatives after winning a special election that came under intense scrutiny when he assaulted a reporter the night before polls opened. He apologized in his victory speech late Thursday to reporter Ben Jacobs, and to his supporters.
"Last night, I learned a lesson," Gianforte told supporters, who laughed at the mention of the assault.
"No, please, I need to share something from my heart here," he said, calming the room, "I just ask you to bear with me. And when you make a mistake, you have to own up to it. That's the Montana way.
"Last night, I made a mistake," he said, to more laughter, "I took an action that I can't take back. And I'm not proud of what happened. I should not have responded in the way that I did.
"And for that I'm sorry," he said, to thunderous applause. "I should not have treated that reporter that way. And for that, I'm sorry Mr. Ben Jacobs.
"I also want to apologize for the Fox News team that was there," he continued. "And I'm sorry to each one of you, that we had to go through this. That's not the person I am, and it's not the way I'll lead in this state.
"Rest assured, our work is just beginning. But it does begin, with me taking responsibility for my own actions. You deserve a congressman who stays out of the limelight, and just gets the job done."
The special election was already being watched closely as a bellwether for the midterm elections, but the assault muddied the waters for electoral prognosticators. It's unclear what effect, if any, it had on the race. Gianforte was charged with misdemeanor assault for the altercation where witnesses say he grabbed Jacobs by the throat, threw him down and punched him.
Some conservatives, like radio host Rush Limbaugh, joked that perhaps the assault on a reporter would help the candidate in Montana. Others, like CNN's Don Lemon, upbraided President Donald Trump, saying his constant attacks on the media created a toxic atmosphere that encouraged the attack.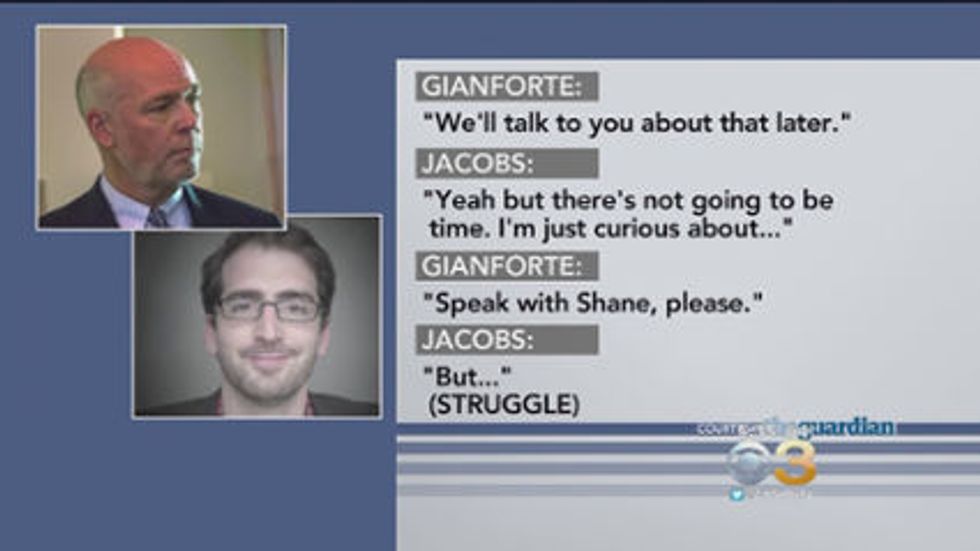 Gianforte won with 50.4 percent of the vote, while his Democrat competitor only garnered 43.9 percent.