As White House press secretary, its Sean Spicer's job to set the record straight.
That's exactly what he did Saturday when the mainstream media pushed stories that alleged President Donald Trump didn't wear an earpiece to hear the translation of a speech that a foreign leader gave at the G7 Summit on Saturday.
The narrative of Trump not wearing an earpiece quickly spread following a tweet from a BBC journalist:
"A short clip that sums up this G7 summit: look who has chosen not to hear a translation of his Italian host's speech," wrote BBC correspondent James Landale.
Other journalists piled on:
Indeed, at first glance, it appears that Trump was not listening to the speech while other world leaders surrounding him were.
However, the video doesn't tell the whole story.
According to Spicer, Trump was listening to the speech via an earpiece in his right ear. The video, which panned from left to right, wasn't able to capture footage of the earpiece because of the angle that the president was sitting in reference to the camera.
"As usual @POTUS wears a single ear piece for translation in his right ear," Spicer tweeted in response to Landale's tweet.
Images taken on Friday corroborated Spicer's tweet and show that Trump does, indeed, wear a small earpiece inside his right ear.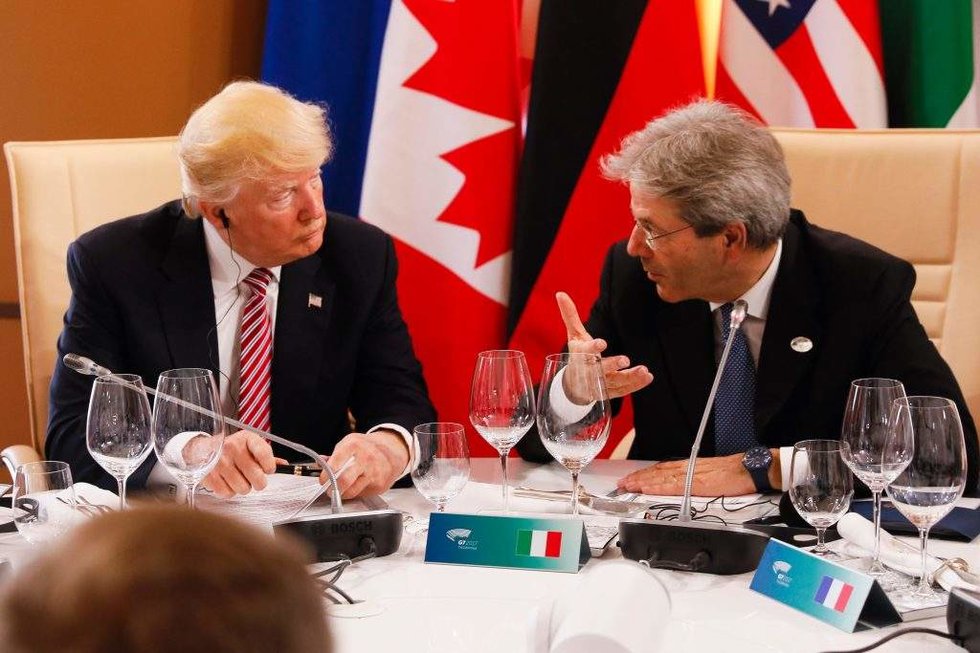 U.S. President Donald Trump (L) listens to Italian Prime Minister Paolo Gentiloni as they sit around a table during the G7 Summit of the Heads of State and of Government in Taormina, Sicily, on May 26, 2017. (JONATHAN ERNST/AFP/Getty Images)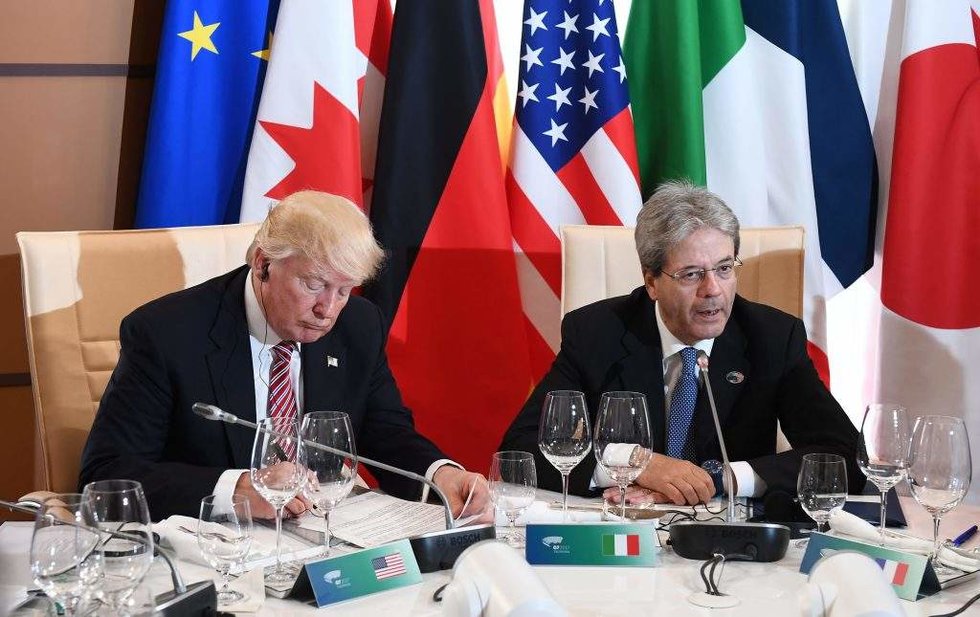 (JUSTIN TALLIS/AFP/Getty Images)
Landale's original, incorrect tweet amassed more than 10,000 retweets, but his correction tweet received just 42:
The White House was not happy about the spread of the fake news, according to Bloomberg reporter Jennifer Jacobs:
Trump departed Italy following meetings in Sicily and is en route back to Washington D.C.