Police in Plainfield, New Jersey, said surveillance video appeared to show a pedestrian distracted by her cellphone Thursday — and then tripping over open sidewalk doors and tumbling into the space 6 feet below, NJ.com reported.
The clip shows the 67-year-old woman just before her mishap walking straight toward the bilco doors — open due to gas line repairs in the area, the outlet said — then apparently glancing down at her cellphone before flipping into the opening.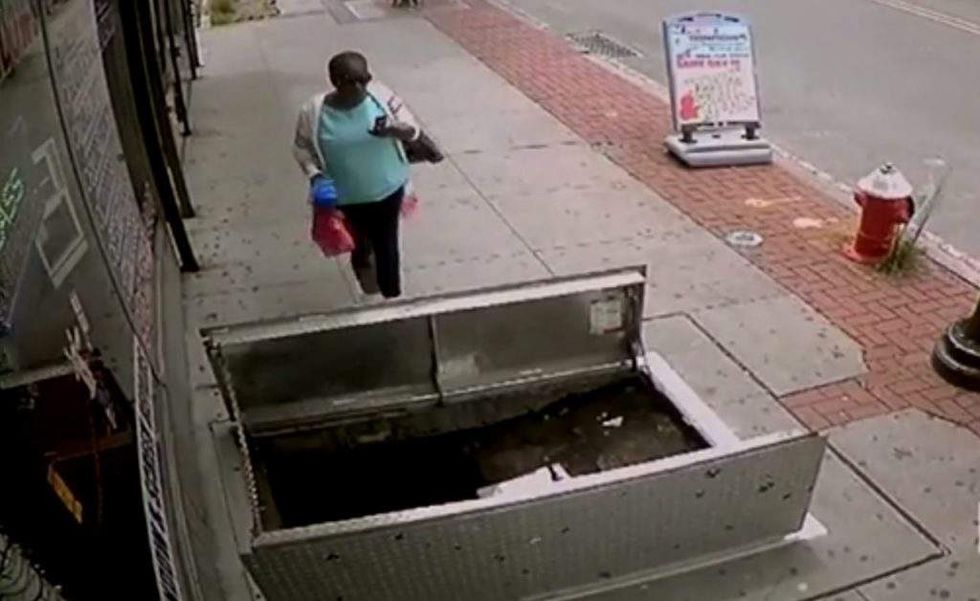 Image source: WPXI-TV video screenshot
Two pedestrians walking in the opposite direction appeared stunned. A gas company employee working in the open space below was seen on the video immediately coming to the woman's aid.
Police responded to the scene just after noon, NJ.com reported. After the woman was lifted out of the space on a stretcher, she was taken to a hospital with serious but not life-threatening injuries, the outlet said.