A satanic monument is being installed on public property for the first time in United States history, WCCO-TV reported.
The Satanic Temple's monument — a black cube adorned with pentagrams and an upturned helmet — is slated to go up in Veterans Memorial Park in Belle Plaine, Minnesota, the station said.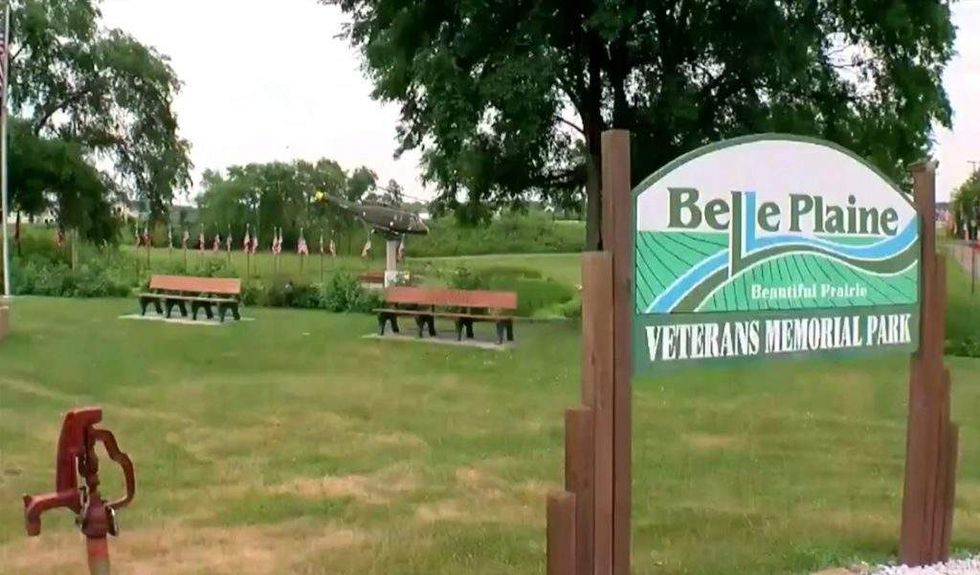 Image source: WCCO-TV video screenshot
City officials told WCCO the monument is finished, but they're still working out a date for when it will go in, WCCO reported.
The city is allowing the satanic monument after a religious freedom group threatened to sue in order to get a monument installed in the park — one that features a soldier on a knee appearing to pray over a grave marked with a cross, the station said.
The upshot was that the religious freedom group's monument was put in a designated spot in the park called "The Free Speech Zone," where as many as 10 veteran monuments could be placed, WCCO said.
The satanic monument also will be placed in the free-speech zone, the station said.
"I don't think there's too many Satanists around here, but it's free speech," City Council member Cary Coop told WCCO, adding that he voted against having a free-speech zone and anticipated that other groups would want spots in it.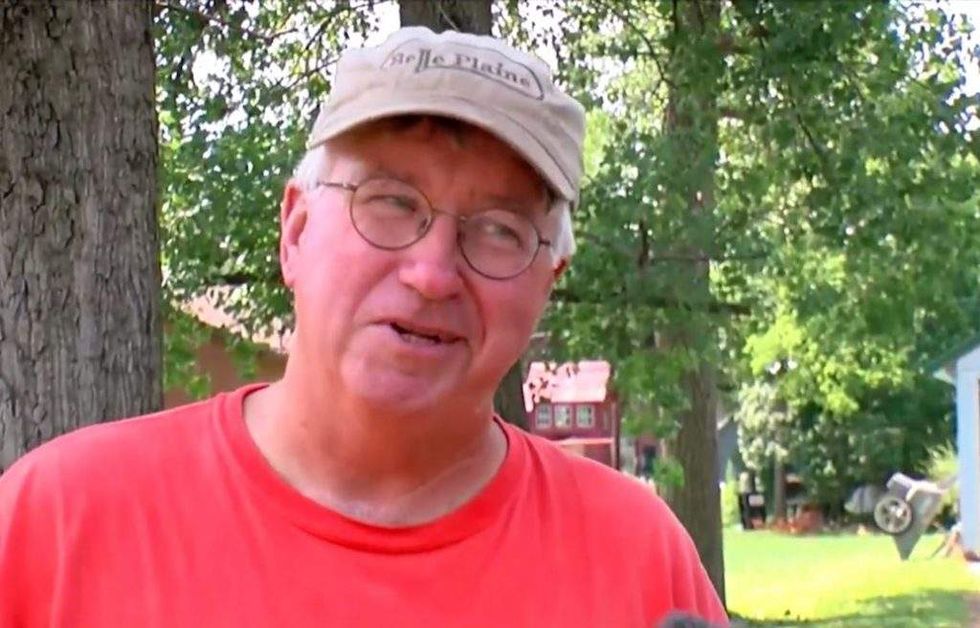 Cary Coop (Image source: WCCO-TV video screenshot)
"We were warned against creating this free-speech zone," he told the station, "and I thought it would probably be just as well that we didn't have one, that people could use private property to say whatever they want."
"They said they were putting it up, and I did not like it," resident Donna Karnitz told the station, adding that her husband is a Vietnam War veteran.
"It was approved a while back already, and it has not come here," she added to WCCO. "I am hoping and praying that it doesn't come into the park here."
A Saturday protest against the satanic monument is planned at the park, the station said, adding that the Satanic Temple indicates it doesn't promote a belief in a personal Satan and that "religion can, and should, be divorced from superstition."