Caitlyn Jenner caused an uproar this week after she was spotted wearing a "Make America Great Again" hat while driving.
The red ball-cap is synonymous with President Donald Trump's presidential campaign and his supporters. The "MAGA" phrase became his campaign slogan in 2015 after he used it at a campaign rally. Jenner is a self-described Trump supporter.
Caitlyn Jenner Shows Support for Trump after Transgender Ban https://t.co/kVr91XswdT

— TMZ (@TMZ) 1501909211.0
TMZ first reported the photo of Jenner wearing the hat on Friday.
The outrage comes a week after Jenner made headlines for openly criticizing a Trump, who last week announced that he was banning all transgender people from the military. Jenner is a transgender person and was born as Bruce Jenner. Jenner underwent a very public transformation in 2015.
"There are 15,000 patriotic transgender Americans in the US military fighting for all of us. What happened to your promise to fight for them?" Jenner posted on Twitter in response to a tweet from Trump.
Because of that transformation, Jenner was well-received among the liberal and LGBT community. However, that acceptance quickly changed last year when Jenner revealed that she is a Trump supporter.
Now, Jenner is thought to be on the "wrong side," so her "MAGA" hat didn't do her any favors with liberals — and they were quick to bash her for wearing it.
I respect Caitlyn Jenner as a person, but her selling out our LGBT community to Trump and the GOP is indefensible. #FridayFeeling #lgbt #rt

— Dr. DaShanne Stokes (@Dr. DaShanne Stokes) 1501887628.0
Actions speak louder than words and we hear you loud and clear, Caitlyn Jenner. Do not forget this moment when she… https://t.co/oYzVcg3p1e

— Alex Goldschmidt (@Alex Goldschmidt) 1501866090.0
Showing up to @Caitlyn_Jenner's house and asking her for an interview. She refused! https://t.co/zt9gQRxz1r https://t.co/SMxhh8ExC8

— Perez (@Perez) 1501863291.0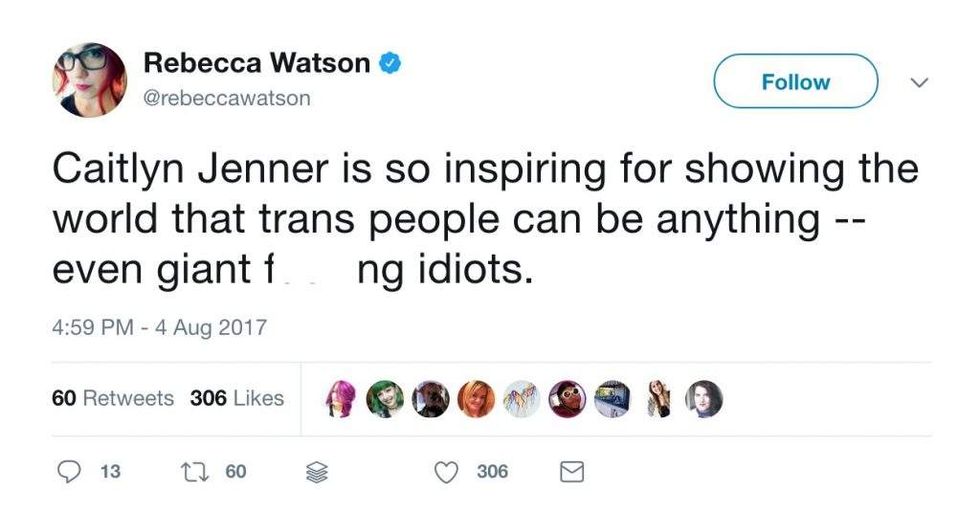 Image source: screenshot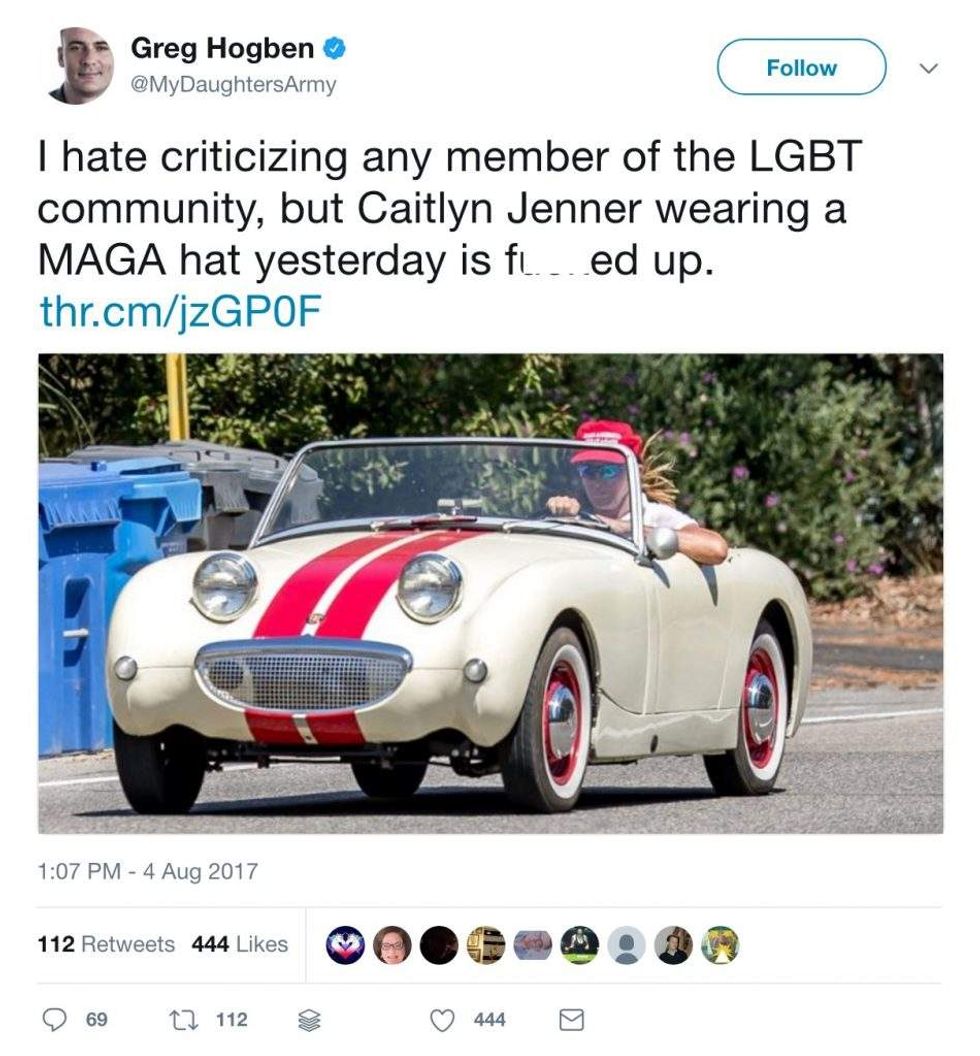 Image source: screenshot
Jenner has since apologized to the "trans community" for wearing the hat, according to People magazine.
"I apologize to all of the trans community," Jenner said. "I made a mistake. I will never do it again and I'm getting rid of the hat."